Section Branding
Header Content
Lawmakers: On Day 8, a bill supporting the incorporation of East Cobb passes the House
Primary Content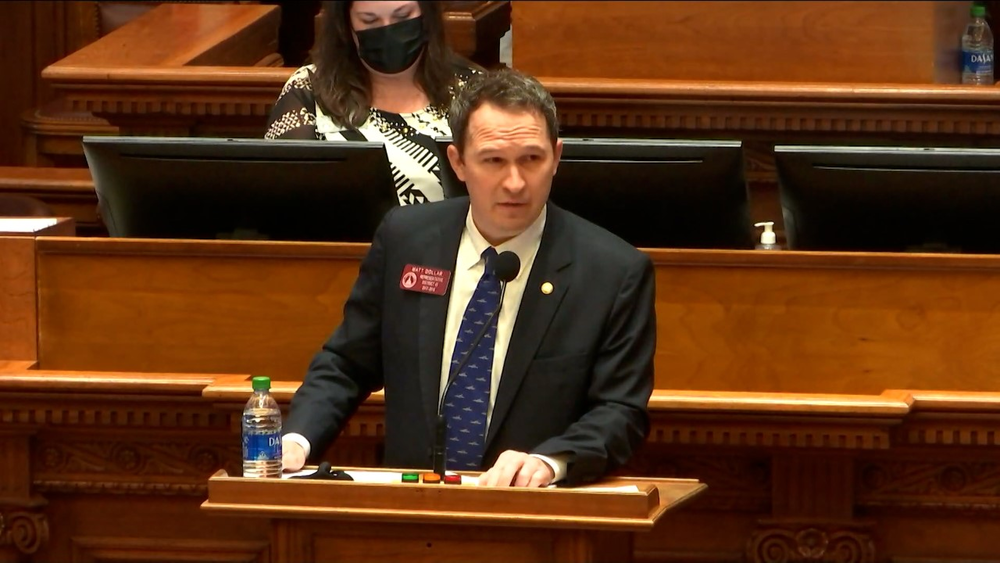 The House passed a bill on Thursday which would support the incorporation of the city of East Cobb, clearing its fate to be decided by the Senate, and ultimately, by citizens who would vote on the referendum.
"HB 841 is a simple measure that will allow for a referendum for those citizens to decide if they want to incorporate," Rep. Matt Dollar (R-Marietta) said.
Dollar also sponsors three additional bills to incorporate cities in Cobb County: Mableton, Lost Mountain, and Vinings. Dollar told legislators to expect those measures on the floor this session. 
The population of East Cobb is just under 60,000. If incorporated, the new city would be larger than Gainesville, Valdosta, or Rome. If Lost Mountain gains cityhood, it would become the 12th-largest city in Georgia, according to supporters of the measure. 
Also on the House floor, Rep. Sam Park (D-Lawrenceville) presented his concerns about the "integrity" of the House body's involvement in local redistricting. 
"It is my hope that this body upholds the principle of local control," Park said, citing that matters related to school boards are typically handled on the local level. 
"What's changed?" Park asked his fellow legislators. "Why these target exceptions that undermine the integrity of this House? I urge the members of the party to do the right thing. Respect the will of the people. Respect local control. And pass Gwinnett's maps."
Secondary Content
Bottom Content