Section Branding
Header Content
Lawmakers: Mayor Dickens speaks and non-citizen voter ban gets nixed on Day 5
Primary Content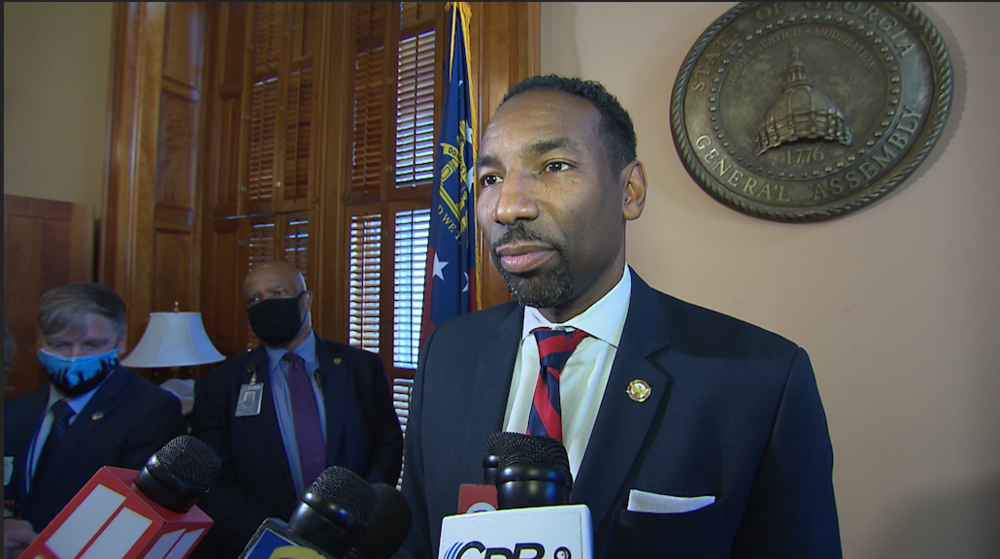 Atlanta Mayor Andre Dickens highlighted the importance of state and city collaboration in his speeches to the Georgia General Assembly on Monday morning.   
"We share a common goal to keep this state and its cities moving forward," he said to the House General Assembly. "This city plays a critical role in driving our state's economy. And we take that role very seriously in Atlanta. That makes it all the more imperative that you help us maintain that position by recognizing that as a city, we are stronger together," he said.  
Dickens received a standing ovation from the House members. He also emphasized his focus on safety in the first few weeks of his tenure as mayor. Dickens announced a new police precinct in Buckhead on Jan. 12, and plans to hire 250 more police officers.
Meanwhile, the Senate General Assembly voted on a resolution that would amend the Georgia Constitution to bar non-citizens from voting. Georgia law already exclusively allows only citizens to vote. Sen. Emanuel Jones, a Democrat representing Decatur, questioned the motivations behind SR 363. 
"The intention of this legislation may be to incite a particular base in this state to get their support for elections," he said.  
The resolution failed to get the two-thirds majority required for the amendment to pass. Thirty-three members voted in favor of the resolution and 14 voted against it.  
Sen. Butch Miller, a Republican from Gainesville, gave intent to reconsider the measure.
Secondary Content
Bottom Content