Section Branding
Header Content
Lawmakers: Chamber supports statewide solutions to crime during 2022 legislative session
Primary Content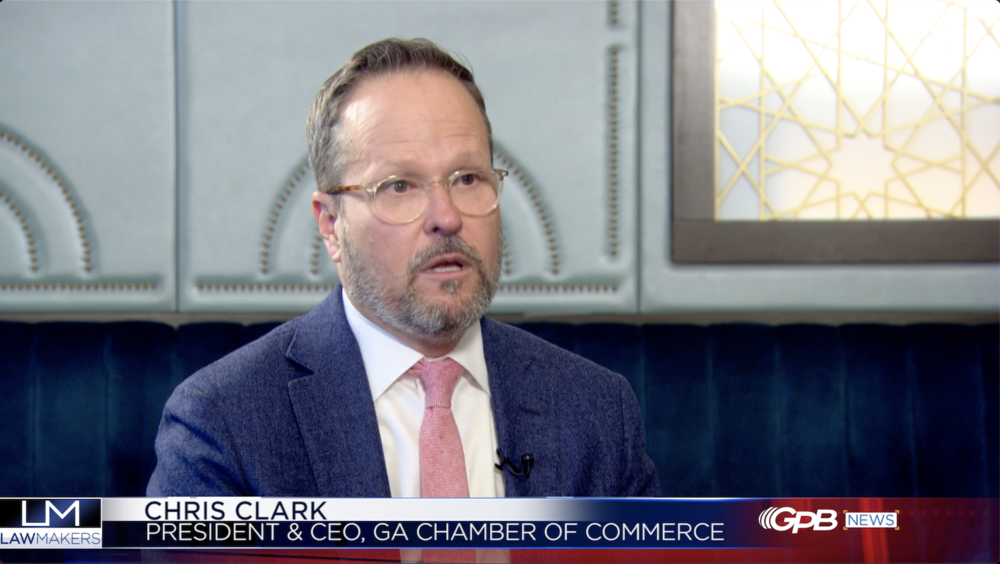 At its annual Eggs and Issues breakfast, the Georgia Chamber announced that its newest strategic plan closely aligns with the priorities of the governor, mayor of Atlanta, and attorney general when it comes to public safety for Georgia businesses.   
"We want our customers and clients to feel safe when they come into our stores," said Chris Clark, president and CEO of the Georgia Chamber of Commerce during an interview with GPB Lawmakers Host Donna Lowry. "We want our employees and families to be safe."
During the pandemic, Georgia's businesses faced financial challenges from temporary closures and struggled with the increase in crimes that have impacted their businesses. 
Clark said a critical issue is that small businesses incur liabilities when crimes occur after hours and in their parking lots. 
"One of the bills we are supporting this year is the recommendation of the Supreme Court to reinstitute premises liability so … those businesses are not held liable," Clark said.
The Chamber will continue to focus on economic diversification, infrastructure and winning the war for talent as priority areas in addition to public safety measures that impact the community. 
"At the end of the day, you want people to come to your city centers. You want them to come to your rural communities, and you want them to feel safe while they are there," Clark said. 
For more of Donna Lowry's interview with Chris Clark, tune in to Lawmakers on Thursday at 7 p.m. on GPB-TV.
Secondary Content
Bottom Content