Section Branding
Header Content
Savannah postpones Enmarket Arena opening, citing supply chain disruptions
Primary Content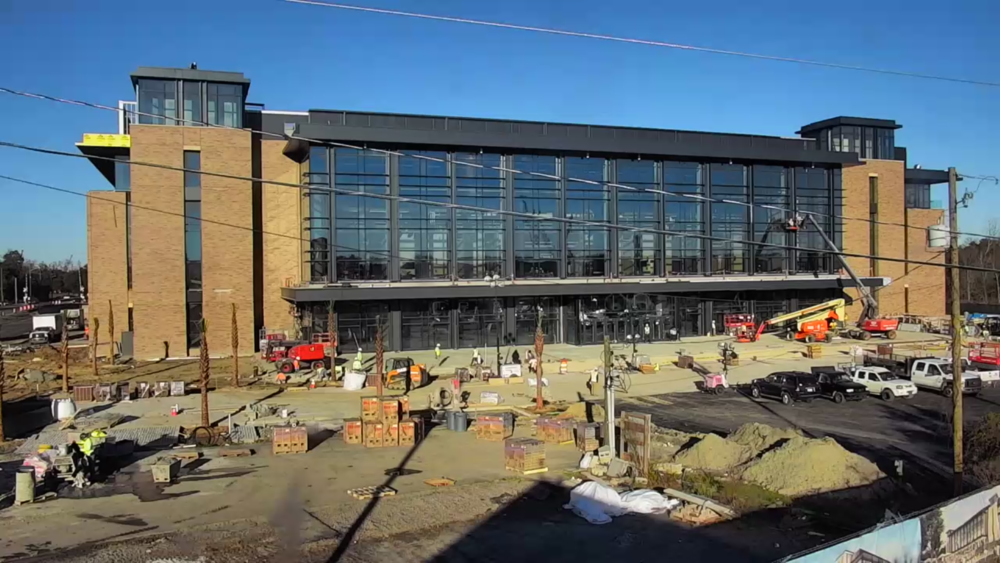 Savannah Mayor Van Johnson announced Tuesday that the city is postponing by one month the opening of Enmarket Arena, just days before the 9,500-seat venue was scheduled to host its first events.
"Frankly, I think that we overpromised a little bit," Johnson said at a weekly media briefing. "And in our anticipation of overpromising, we ignored the realities of the time that we were living in."
In a statement, city spokesman Nick Zoller attributed the postponement to "interruptions, directly and indirectly resulting from the COVID-19 pandemic, including supply-chain disruptions."
The arena's first two ticketed events — an Earth, Wind & Fire concert originally scheduled for Thursday and a concert by country music artist Riley Green originally scheduled for Friday — have been postponed to Feb. 9 and Feb. 6, respectively. No other events have been rescheduled.
Groundbreaking on the city-owned project began in September 2019. Located at the intersection of Gwinnett Street and Stiles Avenue in Savannah's Canal District just west of downtown, it has been billed by the city as the successor to the 6,500-seat Martin Luther King Jr. Arena inside the multi-purpose Savannah Civic Center, which opened in 1974.
Despite the delay, Johnson said that the project is still within budget and on track with its original timeline: "We are eons beyond where we were 20 years ago, when we first started talking about this project."
Secondary Content
Bottom Content