Section Branding
Header Content
Safety first: Georgia's new congressional map eliminates competition
Primary Content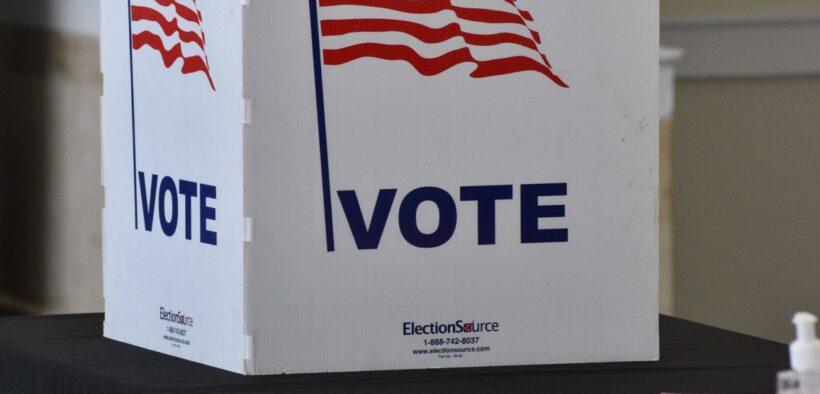 Rachel Garbus, Atlanta Civic Circle
In anticipation of the gerrymandering lawsuits that are sure to follow, political strategists, voting rights groups, and scholars alike are assessing the consequences of Georgia's newly drawn legislative districts for the state's political landscape. 
They say it's already apparent that, in a state where Republicans and Democrats consistently poll neck-and-neck, the number of truly competitive districts for both parties is dwindling to zero. 
Late last month, the Georgia General Assembly sent Governor Brian Kemp the final of three legislative maps hammered out in its redistricting special session. Kemp has until Jan. 1 to sign off on the newly drawn districts for Georgia's state house, senate, and U.S. Congress. 
The Republican-led redistricting process for all three maps has produced the fewest number of competitive districts possible, according to an analysis by the nonpartisan nonprofit Fair Districts Georgia, which partnered with the Princeton Gerrymandering Project to establish "fairness benchmarks." 
Their analysis found that out of 180 state house districts, the new map creates just seven districts where Democrats and Republicans have an equal shot at victory. That's true for just one out of 56 districts for the state senate map. Out of 14 Congressional districts, the new map has none. 
Some districts will always be either bright red or blue, regardless of how the lines are drawn, because of Georgia's urban-rural divide, said Alan Abramowitz, an emeritus professor of political science at Emory University. "That's not just because of redistricting. There's also the natural distribution of voters," he explained.
But, he added, the party in power "can use that [natural distribution] to draw the lines in a way that can benefit [them]." That, he explained, is what the state's Republican-controlled legislature just did.
Georgia's congressional delegation is currently made up of eight Republicans and six Democrats. Fair Districts Georgia's fairness benchmarks, using computer modeling from the Princeton Gerrymandering Project, deemed this split a fair reflection of the state's current political demographics. 
The new congressional map will likely increase Republican-voting districts from eight to nine, with only five for Democrats, the group predicted. It will likely entrench Democrats' hold on the districts they already control, but add one seat to safe Republican territory––the 6th District, currently held by Rep. Lucy McBath, a Democrat.
Georgia's GOP lawmakers have defended the maps, arguing that the state's demographic shift away from a white and rural population toward one that is more non-white and urban created gains for Democrats. House Speaker David Ralston told the Atlanta Journal Constitution that the newly drawn congressional map "respects Georgia's growing, diverse population…and conforms to applicable legal standards, including the Voting Rights Act." 
Currently, the 6th District covers a swath of north Atlanta that includes portions of Sandy Springs, Alpharetta, Roswell, and Chamblee. Shifting demographics helped McBath flip the district in 2018, and then hold onto it in a close election against her Republican challenger, Karen Handel, last year.
But the legislature has redrawn the 6th District so that it extends north into rural Dawson county, which gives Republicans a 19-percentage-point electoral advantage, according to Princeton Gerrymandering Project's modeling. 
When the map passed both chambers on a party-line vote, McBath wrote on Twitter: "The GOP couldn't beat me, so they redrew the lines." She now plans to run in the adjacent 7th District, currently held by another Democrat, Rep. Carolyn Bourdeaux, who flipped it last year. 
Bourdeaux won by only three percentage points, but Democrats will have a 25-point advantage for the newly drawn 7th District, according to Princeton Gerrymandering Project, turning what was a contested district into a safe seat for them.
Thanks to their legislative majorities, Republicans were able to reduce the number of Democratic districts during redistricting– but they've been quick to note that Democrats employed the same tactic when they controlled redistricting back in 2001. 
Use the interactive map below by sliding the white bar all the way to the left or the right to see a before and after of the congressional map.
Discouraged voters
Creating additional safe seats for both Republicans and Democrats doesn't equate to political balance, Abramowitz said. Instead, it makes the electoral system less responsive to the voters who are supposed to be in control. "If you reduce the number of competitive districts," he noted, "it means the overall results don't shift in response to public opinion or to voters." 
Both parties have been accused of gerrymandering nationally, and, in some cases, the courts have intervened. But the national trend towards safer, less competitive districts is only increasing. The New York Times found last year that only 61 out of 435 congressional house elections could be considered "battleground" contests.
"It's certainly not unique that Georgia is eliminating competitiveness in its districts," said Adam Podowitz-Thomas, senior legal strategist for the Princeton Gerrymandering Project.
Safe seats also decrease how responsive representatives are to the totality of their electorate, Podowitz-Thomas warned. "If a legislator only has to fear reelection from the primary voters–because there won't be a competitive general election–it tends, on average, to encourage that person to take more extreme views." 
More politically extreme candidates alienate moderate voters on both sides, Podowitz-Thomas explained. This, in turn, increases polarization and makes it harder for middle-ground candidates to win races.
"Competitiveness breeds excellence," said Fair Districts Georgia's board chair, Ken Lawler. "If a race is close, more candidates are drawn to the race, and it weeds out the extreme primary challengers. You have to appeal to a broader segment of voters."
Georgia's redistricting resulted in nine safe congressional seats for Republicans, the experts said, but it  did make one Republican seat more competitive: the 14th District, currently held by Rep. Marjorie Taylor Greene, whose inflammatory brand of conspiracy theorizing has attracted fans and enemies alike. 
Greene's bright-red North Georgia district remains squarely in Republican territory, but the re-shaped district carves out a piece of southwest Cobb County in metro Atlanta that is heavily Black and Democratic. Those voters were shocked at being lumped into Greene's district – one voter told the AJC it was like an abusive relative moving into their house – but the GOP establishment would likely be relieved if a more traditional Republican challenged her in a primary. 
Greene, who disdains "communist Democrats" and establishment Republicans in equal measure, was equally piqued. "Fool's errand led by power-obsessed state legislators," she called the redistricting, according to the AJC.  
On that, at least, she and the Georgia Democrats are perfectly agreed.
Unrigging the rules
Oftentimes in politics, it is clear to see the fix is in. This column is part of ACC's ongoing work to explore what makes for a healthy democracy. ACC invites you to participate in an online discussion Wednesday, January 12 at 7 p.m. with author and democracy expert Daniel G. Newman. Learn more and sign up for this free event made possible by Georgia Humanities.
This story comes to GPB through a reporting partnership with Atlanta Civic Circle.
Secondary Content
Bottom Content