Section Branding
Header Content
Thomasville hotel once featured in 'Green Book' makes Georgia Trust Places in Peril list
Primary Content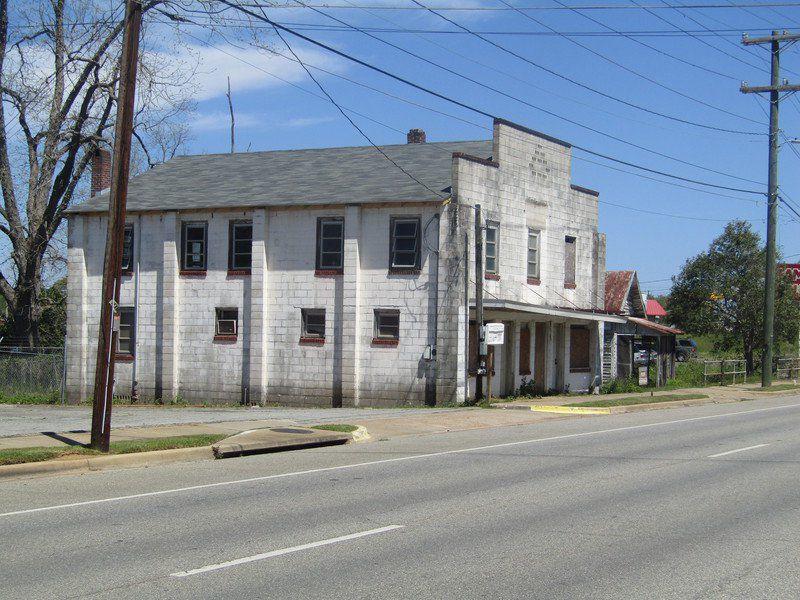 By LENAH ALLEN/Thomasville Times-Enterprise
Thomasville's Imperial Hotel was one of 10 locations featured on this year's Places in Peril list announced annually by the Georgia Trust for Historic Preservation.
The Imperial Hotel was built in 1949 and operated as an exclusive rest place for African American travelers. It was also one out of 10 hotels listed in an African American Tourist Guide known as the Green Book.
After the hotel closed in 1969, the property continued to run as offices and shortly as headquarters for a chapter of the National Association for the Advancement of Colored People until it became abandoned in 2001.
In 2018, Jack Hadley, founder of the Black History Museum, bought the Imperial Hotel with funding gifted by Thomasville Landmarks and has since begun efforts to preserve the historical property for the Thomasville community.
Nancy Tinker, executive director of Thomasville Landmarks, sought a broader recognition for the Imperial Hotel when she nominated the property for the annual Georgia Trust award.
"The Imperial Hotel tells a very important story about a particular era in Thomasville's history and certainly the history of our African American community," she said. "As with so many things, the building lost visibility with the public because of COVID and nominating the building seemed the right approach for raising the importance of the site with the public."
Mark McDonald, president and CEO of the Georgia Trust for Historic Preservation, agreed with Tinker's nomination as he noted that the importance of the hotel's history is what made it worthy for this year's list.
"We felt that it was a really valuable historic site that we wanted to start a partnership with to try to move this building from endangered to saved," he said.
With the new partnership, McDonald is hoping to provide resources and build awareness that will generate funding to help continue rehabilitation efforts.
Hadley described the good news as another lifetime achievement toward putting the hotel back on the map.
"I'm very excited to be selected out of the many sites in Georgia," he said. "It means a whole lot to Thomasville. It's a great honor for all of us."
With the help of Florida A&M University architect students and Atlanta business consultants, plans are being developed to turn the hotel into an Airbnb that will include four bedrooms upstairs, a kitchen and dining room downstairs and a barber shop exhibit that will feature two of the original chairs used in the 1940s.
The original hotel had eight bedrooms, a running barber shop, a restaurant and communal bathrooms.
The rehabilitation project will take over $2 million to complete and could take up to two years to collect funding and construct the new model, according to Hadley.
"It's a huge project for Thomasville," Hadley said. "I want to see this thing really blossom all the way."
Alvon Lewis, the last surviving brother who built the Imperial Hotel, recalls as a little boy watching his two older brothers build the foundation of the hotel while Lewis and his twin brother helped with the labor work.
Now years later, Lewis said he's proud to hear that people are fighting to preserve his brothers' hard work.
"It makes me feel good," he said. "It's a monument in the family that everyone is proud of."
As the Thomasville community moves forward with other preservation efforts such as the Bottom— an African American business district — Hadley said the Imperial Hotel's preservation will just be another piece of Thomasville history future generations can enjoy.
"People began to recognize the fact that African Americans have done a lot to save and build this country. This is paying recognition to those who have worked hard to make it happen. We've lost so much," he said. "I'm thinking about future generations that need to know our history and culture. I can show there's a lot back here for the people to be able to use and carry on for the next generation."
In years to come, McDonald said he's eager to see the property brought back to life.
"I feel very confident that we're going to see some positive results for the Imperial Hotel and Thomasville and Thomas County," he said.
Secondary Content
Bottom Content