Section Branding
Header Content
Officers Dying from COVID-19 Is Costing The State Money — And Taking A Toll On Cops Left Behind
Primary Content
COVID-19 is now the leading cause of death for law enforcement officers. GPB's Amanda Andrews explains what that means for the state.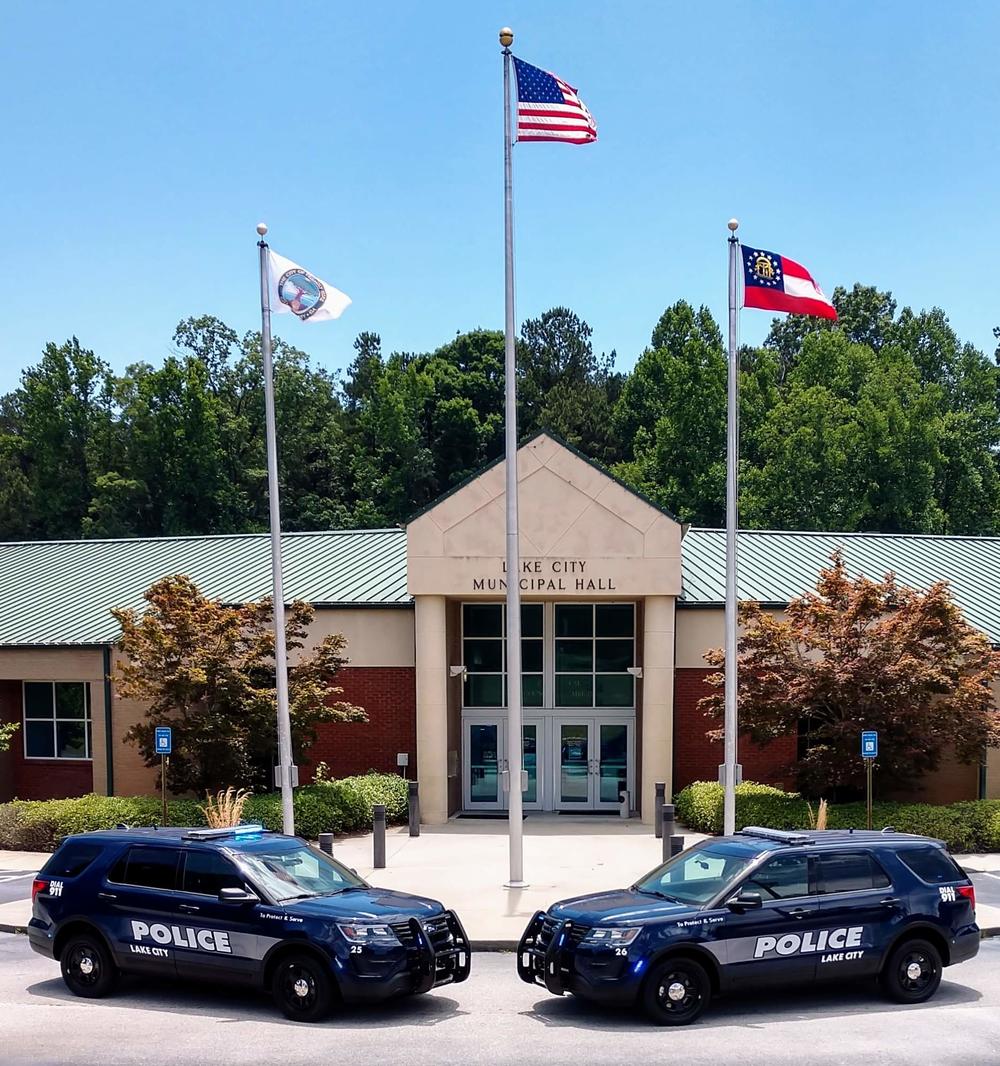 Across the nation, COVID-19 is now the leading cause of death for police officers. Since the pandemic began, 31 Georgia officers have died from the virus — compared to the year 2019, when a total of seven police officers died.
Under Georgia law, it's assumed that any officers who contract COVID-19 got sick while working, which qualifies them as dying in the line of duty. That in turn qualifies their families for death benefits available through the Georgia Department of Administrative Services, including a $150,000 lump sum or equal monthly payments over five years.
In this past fiscal year, the DOAS approved death benefits for 17 law enforcement and corrections officers who have died of COVID-19 and has paid out $127,089. In contrast, there were fewer than than 10 claims per year in the 4 years before the pandemic.
The record number of police deaths also means that many departments are dealing with multiple officer deaths for the first time.
Lake City Police Chief Anthony Whitmire said after 40 years in law enforcement and six years as deputy chief he's never seen anything like it.
"So I've kind of been involved on the back side of this for a while, but I've never actually had to deal with a line of duty death as chief until recently," he said.
Lake City Police recently lost two of its total 16 officers in the department due to COVID-19 complications.
Many smaller departments are struggling to apply for death benefits and to handle regular police work with fewer officers. Brooklet Police Department has a total of four full-time officers and one part-time officer.
Brooklet Chief Gary Roberts said the department recently had a lieutenant die from the virus, and it's been challenging.
"Every one of my officers has had COVID; we've all been out," Roberts said. "We have worked a lot of long hours to compensate. We've been able to pull it off without losing coverage. But it means that we've been putting in a lot of overtime."
Secondary Content
Bottom Content