Section Branding
Header Content
Georgia's Strict Anti-Abortion Law Remains On Hold After Federal Court Order
Primary Content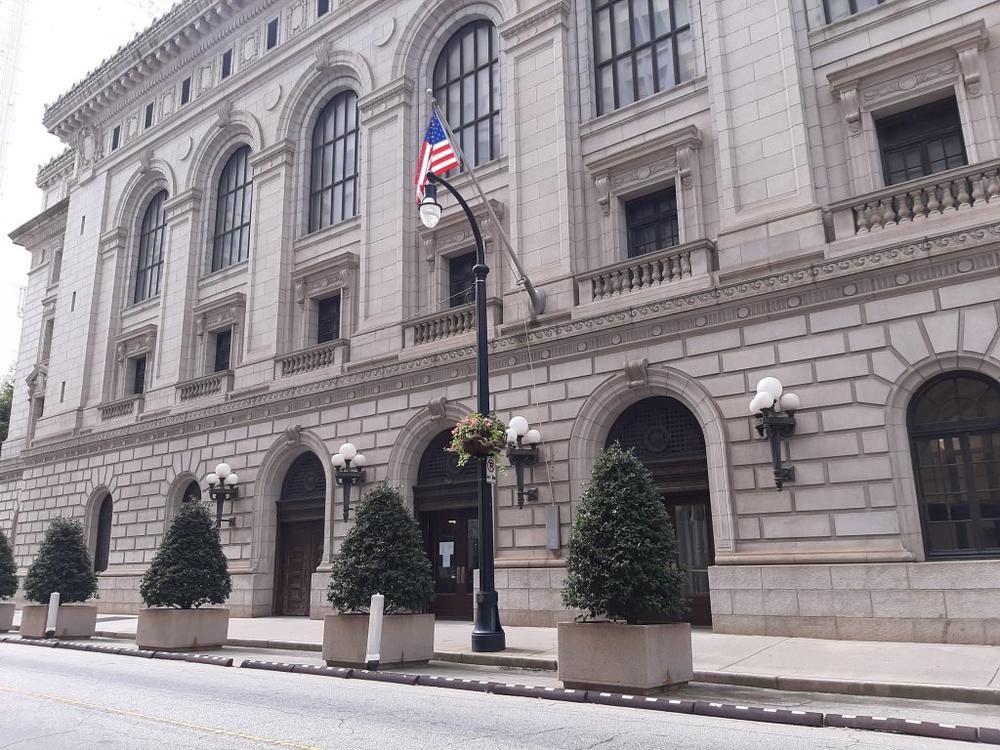 A federal court has postponed a decision on Georgia's stalled anti-abortion law until after the U.S. Supreme Court has ruled on a Mississippi ban on procedures after 15 weeks into a pregnancy.
The decision was not unexpected. Chief Judge William Pryor suggested several times during a hearing Friday that the U.S. Court of Appeals for the 11th Circuit should hold off until the nation's highest court settles a case that could have implications for Georgia's 2019 law.
The three-judge panel is handling an appeal from the state after a federal judge last year ruled the law unconstitutional and blocked it from taking effect.
"We STAY this appeal pending a decision of the Supreme Court of the United States in Dobbs v. Jackson Women's Health Organization," the three-judge panel wrote in a one-sentence order Monday.
The states' laws vary significantly so it remains to be seen what impact the outcome of the Mississippi case will have here. Georgia's law would outlaw most abortions once fetal cardiac activity is detected, which is about six weeks into a pregnancy and before many women know they are pregnant.
The Supreme Court has agreed to hear oral arguments in the Mississippi case on Dec. 1, with a decision expected next summer.
Abortion rights advocates celebrated the decision late Monday.
"The court's stay means that Georgia's abortion ban remains blocked until further notice from the court," said Sean J. Young, legal director of the ACLU of Georgia, which is representing the plaintiffs. "Meanwhile, women will continue to be able to make their own health care decisions as U.S. Supreme Court precedent requires."
Georgia's law has never taken effect. Abortion services are legal in Georgia until 20 weeks into a pregnancy.
"Georgia's HB481 law is blatantly unconstitutional, which is why it was previously blocked by the federal courts," Staci Fox, president and CEO of Planned Parenthood Southeast, said in a statement. "The 11th Circuit Court of Appeals appropriately acted on the binding 50-year precedent that says abortion is constitutionally protected health care, and our doors will continue to remain open."
Anti-abortion advocates had said they hoped other portions of Georgia's law — such as a tax break available to expecting parents — would be allowed to take effect while the direct ban on abortion was hashed out in the courts.
This story comes to GPB through a reporting partnership with Georgia Recorder.
Secondary Content
Bottom Content