Section Branding
Header Content
Should First-Time Homeowners Buy In Georgia's Hot Real Estate Market?
Primary Content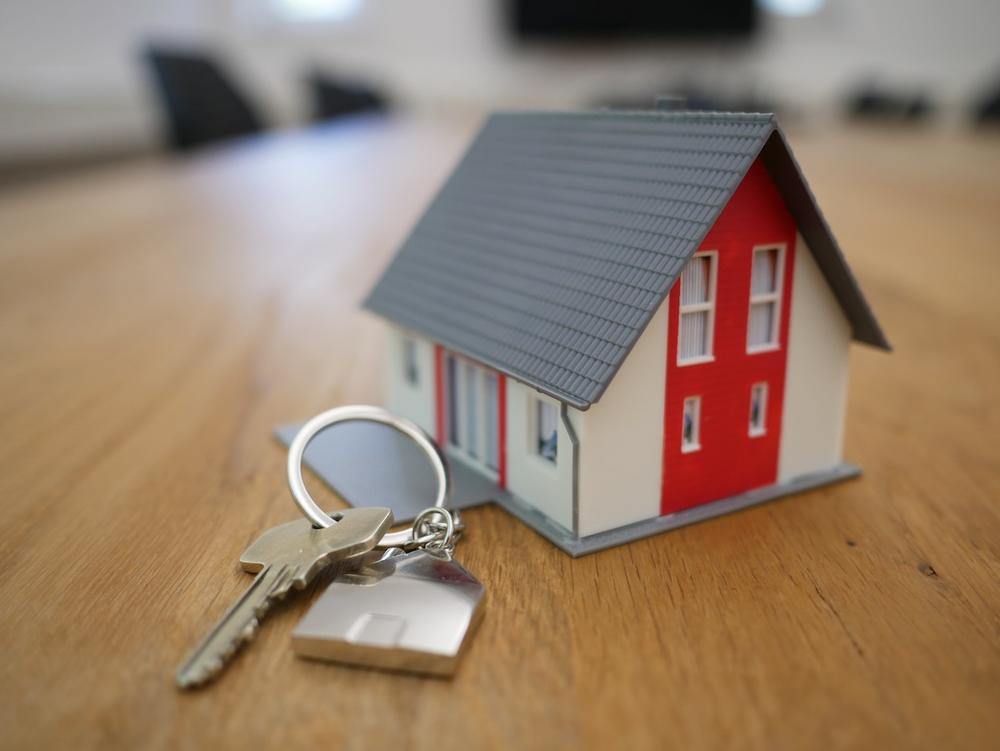 Right now, the national real estate market is hot — red hot. And Georgia real estate agents are feeling the heat.
A house near Grant Park in Atlanta that sold for $175,000 four years ago is listed for sale at $669,000. Ready-to-go homes in Columbus are likely to receive two to three offers within its first few days on the market and, if a house doesn't receive any in the first few days, sellers start to wonder why. 
"It's insane," said Kristen Johnson, a real estate agent with the Justin Landis Group in Atlanta. "It's crazy, and very competitive." 
In June 2021, Atlanta home prices were up 22.3% compared to last year, selling at a median price of $400,000, according to real estate brokerage Redfin. And although home prices have been increasing on an upward trend over the past five years, this year-over-year increase is one of the highest the Atlanta market has seen.
The reason for the skyrocketing prices is because of the overwhelming demand for houses in the state and across the country, according to Roy Black, a finance professor at Emory University's business school.
"We've got a classic supply and demand imbalance," Black said. "There was very little construction during COVID, so there's a lot of houses that didn't get built that should have gotten built. We don't have the adequate supply to meet the current demand."
The high demand comes after potential buyers might have put their buying plans on hold amid the pandemic or after the pandemic made them realize they want more space in a home — and that's apart from the demand that would normally be there. 
This means that it's a great time to sell, but it's expensive and competitive for buyers. On average, Atlanta homes sell after 19 days on the market.
"I guess if you've been cooped up in your house for a year and-a-half, and you were ready to move, you're really ready to move right now," Black said.
Black also said investors are buying single family houses to eventually rent, which exacerbates the supply and demand issue. He's watching this trend to see whether the investors will eventually sell the houses back or dump them on the market to create a hyper-supply. 
In Columbus, real estate agent Boon Bickerstaff is selling rural properties to buyers who are leaving their urban homes in search of more space after the pandemic. He also attributes Columbus' hot market to low interest rates and "pent-up" demand after the 2008 real estate crisis, along with the desire for space. Georgia's average 30-year fixed mortgage rate is 2.62%.
He said that the market is busy and frustrating for buyers, who might be competing with many others for a home. Plus, "prices seem to be a little inflated right now," he said. The median price for a home in Columbus is $135,000, according to Redfin.
Johnson thinks that Atlanta is getting into "major city status" due to the influx of people. She's seeing a lot of first-time homebuyers in the market — and more young millennials.
"Whether we're talking young, or just a rush into the workforce, they're looking to get more space, because a lot of them are working from home now," Johnson said.
Still, the first-time homeowners who are buying are doing so when homes are becoming less and less affordable. They're also buying at a time when they're facing an increased amount of competitors for the same house.
Even so, Johnson says it's possible to be a first-time homeowner in this market.
"There are a lot of programs that can help first-time homebuyers," she said. "I think that's going to be a huge factor in younger buyers being able to buy homes." The Georgia Department of Community Affairs' Georgia Dream Homeownership Program provides mortgage financing for first-time homebuyers, for example.
Black also believes home ownership is still a good option in early adulthood, although he cautions first-time homeowners to be conservative. 
"Don't buy the most house that you possibly could," he said. "If you're going to have 35 or 40 years in your career, you've got plenty of time to buy a house, step up a couple of times, and eventually get your dream house."
He recommends that young first-time homeowners consider condos, which can be a more affordable option and a better fit for young families, couples or single homeowners who want a change from the renting lifestyle.
Bickerstaff also recommends starting small, and being cautious about a first home that could be out of budget. "If, going forward, we do see some type of recession, you don't want those homeowners to be underwater in their mortgage, and not be able to get out from under it," he said.
Still, even in the tough market, Johnson encourages those thinking about buying a home to go for it.
"It's a great time to buy a house, even in a market as competitive as this one," she said. "There's a ton of opportunity. And I know that because I've helped a ton of people buy houses, so it can happen. But you have to take the first step in at least having a conversation to learn what you need in order to get where you want to be."
Some signs point to a potential cooling in the market: The number of unsold homes increased by 3.3% from May to June at about 1.25 million housing units, according to the National Association of Realtors. Buyer burnout is also causing some to drop out of their home search, fatigued by bidding wars and high prices. 
Bickerstaff said that things have slowed down with the beginning of the school year, though this pattern comes every year, with the end of summer coinciding with less bids. Even so, he expects things to pick back up, and for prices and demand to remain high.
Secondary Content
Bottom Content