Section Branding
Header Content
Getting Away From The City: Georgia Travel Experts Reflect On This Summer's Biggest Trends
Primary Content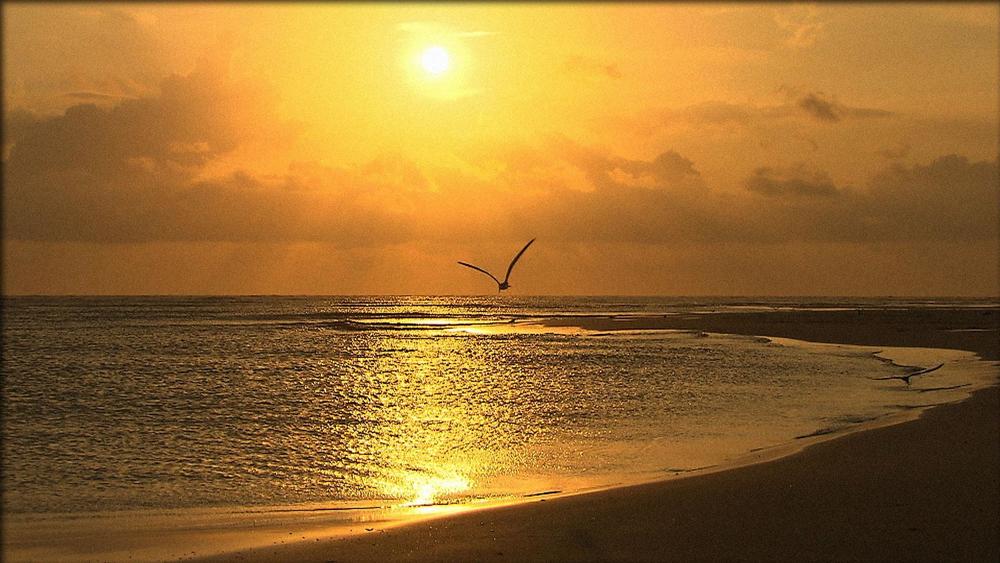 This summer, many Georgians were eager to get back on the road for summer travel after loosened COVID-19 restrictions meant they could go back to their beloved hideaway — and even try some new vacation destinations. 
"We knew that when [travel] opened back up it was going to be a madhouse," said Nita Cooper, the travel director for Stars N Skyes Travel agency in Fayetteville, Ga. "We knew that everybody — even people who had not even wanted to travel, or had never even thought about traveling, weren't regular travelers — we knew everybody was wanting to get out and get away." 
Along with the increased number of travelers, many people changed their behaviors from previous summers. These are some of the trends Georgia travel experts saw this summer.
Heading outdoors, seeking privacy with 'more flexibility' 
Before the pandemic, more Atlantans were looking for activities in the city. But this summer, many searched for destinations outside of the city and within driving distance, according to Lesli and Dan Peterson. The Petersons run 365 Atlanta Traveler, a blog for Atlantans who love to get away. 
"Usually our stories about what to do in the Atlanta area lead the pack, and what's trending now is how to get out of Atlanta," Lesli Peterson said. "Where to go in Florida, where to go in South Carolina, North Carolina, Utah, California — places that were not typically the places that Atlanta people were going to in droves."
The co-founders, who used to live in Atlanta but sold their house at the beginning of the year to begin traveling across the country by recreational vehicle, saw record-breaking numbers on their website this summer as people began traveling again.
Outdoor locations were also more popular this summer. According to an Airbnb report, travel to rural areas accounts for more than double what it did in 2015.
"People want to go hiking, and they want to go to the beach, and I feel like those are probably the safest places to be," Dan Peterson said. The Centers for Disease Control and Prevention says that outdoor activities are the safest for both unvaccinated and vaccinated individuals.
"I'm seeing so many people do big trips in the U.S, where they're going to Utah, Wyoming, Montana," said Kiera Palmer, an Atlanta business owner and founder of the Instagram account The Blonderer, a showcase for her love for travel. "They're exploring places they might not have had it not been for COVID."
Cooper noticed the same trend toward outdoor destinations. She said that the Caribbean is the top destination at her agency.
More and more travelers also opted for private experiences, according to Cooper.
"They want to do more private excursions, private transfers, as opposed to sharing their car that takes them to the airport," she said. "They wonder: 'How much would it be to be private?'"
The Petersons — who also own Sunstone Digital Digital Marketing, a company that focuses on providing marketing strategies for international tour operators — also saw this trend. 
"A lot of our clients were seeing record-breaking revenue ... because they always had private tours," Lesli Peterson said. "Those people were selling more than ever because people felt comfortable going when it was just them."
Georgians also adjusted when they left for their trips, according to Saloni Vastani, a professor at Emory University Goizueta Business School. Before the pandemic, many had to wait to leave for a trip until after they left the office on Friday afternoon. This summer, many could begin their trip whenever they wanted and still work remote on full business days.
"People have more flexibility," Vastani said. "A lot of people are working from home. So they can take a flight on Thursday and continue to work from the destination city on Friday, and then explore the city on the weekend and come back on a Monday or Tuesday."
COVID-19 concerns linger
As information about the COVID-19 delta variant shows that it is more infectious and dangerous than the previous version, more people are also beginning to reevaluate whether they should travel at all. 
"I'm seeing people who do want to travel take a step back and question whether or not they want to go overseas," Palmer said. 
Because cities and countries have begun to open up to travel, visitors have had to do research over whether they would need proof of vaccination or proof of a negative COVID-19 test. 
"The biggest question is: 'Where can I go?'" Nita Cooper said of her clients. "Before we can start checking price or quoting, we have to first then contact our client again and ask them, 'Do you have the vaccine? Are you OK with taking a COVID test? Do you understand that, in order to return back to the United States, you have to have a negative COVID test?'"
And with concerns rising over the delta variant, these questions will surely not disappear in the near future.
Secondary Content
Bottom Content