Section Branding
Header Content
Sea Turtle Rescued From Hotel Trash Can Released
Hero Image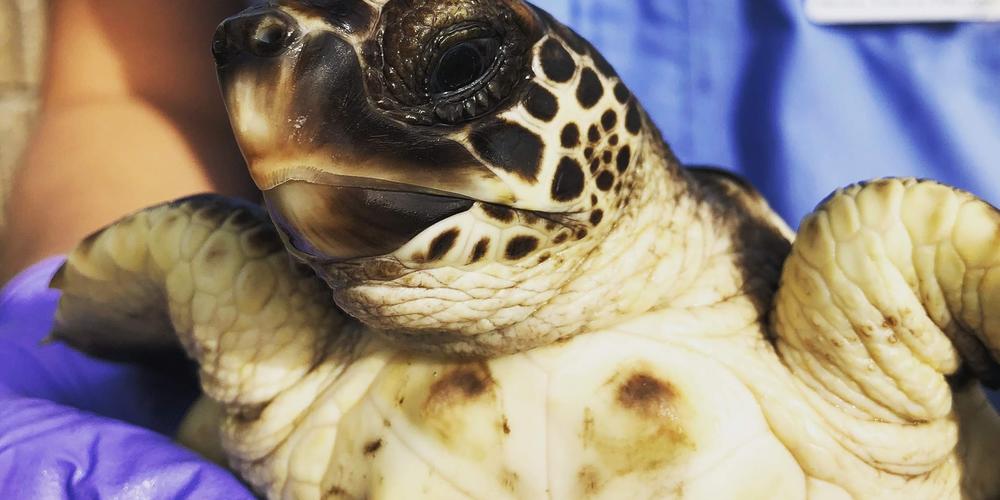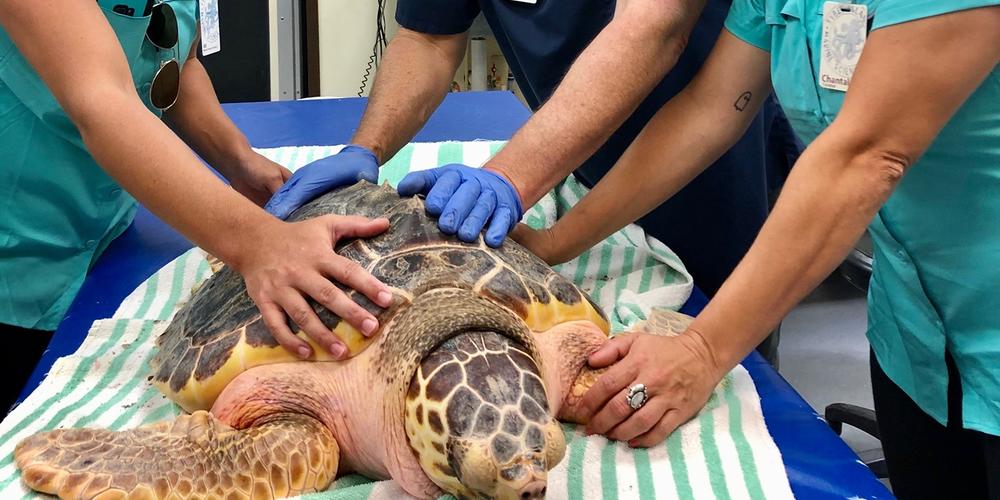 Primary Content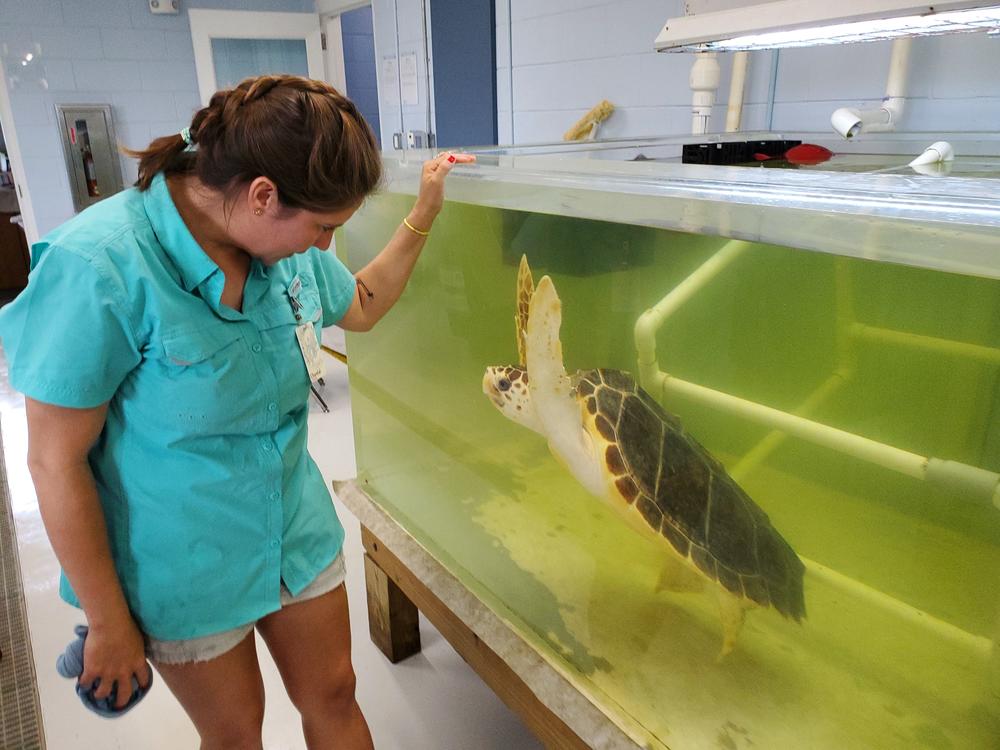 Admiral, a three-year-old loggerhead sea turtle who was famously rescued from a hotel trash can on Tybee Island, returned to the wild Wednesday. She's spent the last three years at the Tybee Island Marine Science Center, helping teach visitors about turtle conservation and the dangers of marine debris.
"Because that story was so unique and such a good teaching opportunity against touching sea turtles, removing them from the beach, because it was such a sensational story, she's been so famous and recognized," curator Chantal Audran said.
Visitors from across the country have come to see her, Audran said. And a crowd of hundreds gathered to see her off at Tybee Island's North Beach, chanting "Addy! Addy!" and holding signs of support.
Admiral, or Addy for short, was one of six hatchlings hotel housekeeping staff found in a wastebasket at the Admiral's Inn in 2018. 
Because loggerheads are a protected species, it's illegal to interfere with their nests, eggs and hatchlings. The tourists who took them to the hotel, a couple from Kentucky, were later fined $930 each and charged with "taking a threatened species."
After finding them, the hotel called the Marine Science Center, and the experts there determined the baby turtles had hatched the night before. They immediately released five of them into the ocean.
But the science center had recently released their last loggerhead ambassador and was due for a new one. Typically, those are stragglers left behind after a nest hatches. Admiral swam into the role instead.
"She has given every visitor at the science center, any person who has met her, a personal stewardship towards sea turtles because she was so near and she gave, herself, access to the loggerhead sea turtles," Audran said.
Like humans, Admiral had to adapt to life under coronavirus restrictions last year. Without visitors to stimulate her, she got bored.
"She's used to thousands of adoring fans every year and the building was quiet — it was just me," Audran said. "So I had to play music and sing to her and take her out to sunbathe four times a day. She was very high maintenance over quarantine."
Now, at three years old and more than 56 pounds, she's ready to take on the open ocean. Because she grew up safe in a tank and is now large and healthy, she has a better chance of surviving.
Unlike mammals, sea turtles aren't at risk of imprinting on human caretakers because they don't have a frontal cortex in their brains. They also know what to do in the wild even when they've never been there before.
"[Admiral] will innately get out there and her DNA tells her what to do," Audran said, "just like her mother coming up on the beach. She knows exactly what to do after 30 years in the ocean."
If she survives to breeding age, those same innate instincts will help her return to Tybee Island to lay her own nests. But first she'll need to spend about 30 years in the wild.
"The most important thing is her getting back out into nature, and no one is ready more than this gal," Audran said.
Secondary Content
Bottom Content