Section Branding
Header Content
Can The Georgia Countryside Provide Fertile Soil For Dems Again In 2022?
Primary Content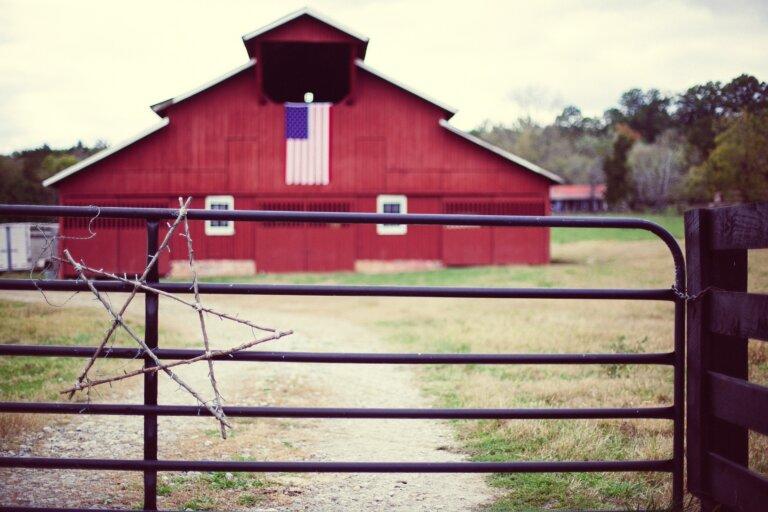 Bryan County south of Savannah is still Republican country — former President Donald Trump took more than two-thirds of the vote there in 2020 — but that won't stop Democrats like Teresa Timmons, chair of the local party, from stumping for Democratic candidates like she did last year.
"It was very grassroots, waving signs on the corners, making sure people came out, getting people registered to vote," she said. "It was crucial that we do something, and we're in a very red area, so it's an uphill battle."
"The ones that were for us were very enthusiastic," she added. "The others would just flip us off, or, you know, turn away. But I think we do have a lot of diversity in this county, I just think that the Republican Party has cornered the power and basically squashed any feeling of people thinking they can make a difference."
Accepting those middle fingers may have been a small price to pay. Bryan County, with a population under 40,000, gave President Joe Biden 2,725 more votes than it gave to Hillary Clinton when she was the Democratic nominee in 2016, and Biden only won Georgia by about 12,000 votes.
Low-hanging fruit
As a swing state with important races up and down the 2022 ballot, the parties are set to once again spend mind bogglingly large amounts of money and time fighting for control of the levers of Peach State power.
Some Democrats in rural areas of the state say the party needs to push into the historically red areas of the state outside of the big cities.
"You can't expect metro areas to push out any more votes, we've got 90% in metro areas," said Pete Fuller, chair of the Jackson County Democrats and the Rural Caucus Chair of the Democratic Party of Georgia. "That's great, our metro counties are killing it there, but the low hanging fruit is getting the rural counties from 20% up to 30%. This is where we're going to get our extra votes. This is where we tend to let our statewide candidates get nibbled to death by ducks, just a little bit here and there from small counties. If we can cut those margins by just 5% across rural counties, it's a landslide for Democrats, if we maintain the metro as well."
But competing in rural Georgia means entering regions where many already have a negative opinion of Democrats.
June Krise, chair of the Georgia 9th Congressional District Democrats, is used to seeing Fox News on the TV when she walks into local businesses. Rep. Andrew Clyde's northeast Georgia district is one of the most conservative in the nation. 
Krise said she has good friends from the other political party, but to others she meets, calling yourself a Democrat is tantamount to calling yourself a Satanist.
"They tend to paint Democrats as not being as Christian-oriented, you know, as extremely liberal, for open marriage no matter what," Krise said. "They bring up abortion, they bring up the gun issue, we're trying to take away everybody's guns, we want to kill everybody's baby. We don't want to talk about Christmas, we want to just take away all of our holidays and have them just neutral and blended in with all these other religious holidays."
Krise said she thinks that group makes up about 35% of the population in her area, and Democrats don't need to bother trying to reach them, but a large portion of the population would listen to their message.
"We can't waste our time on the Trump cult, we have to get our base — and our base might not be as big as their base — but we've got to get it out and then hope that we get some of the mainstream Republican voters that will be brave enough to say, 'Hey, I'm gonna vote Democrat this time. I might not tell anybody, but we can't continue with this fairy tale that's just a bunch of lies.'"
Authenticity
Laura Register said she's heard all about the nasty things Democrats supposedly want to do.
She's a Democratic activist and a former member of the Grady County Board of Education who ran as a Democrat in the red county neighboring Alabama and Florida.
"Even conservative Republicans would vote for me because they knew that I wasn't scary to them, they knew me," she said. "They knew my involvement in the community. So I think that's how we start breaking down this myth about who Democrats are, and when we show up and we listen and we care, we definitely can win elections."
Building trust means coming out more than just once an election cycle, Register said, but that's not always easy. There's a financial and opportunity cost to competing in rural Georgia.
"If you look at a map of Georgia's population density, and you think about your goal to win the election with the greatest number of votes, coming down here to south Georgia or up in the remote north Georgia areas, it's a long way," she said. "It's four hours for me to get to Atlanta. And so there is truly an economic challenge and a time crunch for candidates to get down here and to different parts of the state, whether it's southwest or southeast Georgia."
Still, Democratic candidates would be remiss not to put some of their time and money into rural areas, Register said.
"Investing in our small town newspapers is huge," she said. "People read papers from cover to cover. I tell candidates all the time, invest in these newspapers. Billboards down here are inexpensive, and your presence is seen as in the community and an investment in the community. So there are ways to engage, but it's not the same way as it is in a metro area, where the population is more dense, not spread out."
Junction City Democratic state Rep. Debbie Buckner knows all about campaigning in rural Georgia. The last white rural Democrat in the state House, her district includes parts of rural Meriwether, Harris and Talbot counties as well as about half of Muscogee County, which is more densely populated.
"It's a little harder to do door-to-door out in the countryside because the houses may be two or three miles apart, but the mailman still runs," Buckner said. "So mailers are really as effective whether the houses are close together, or in an apartment complex or spread out. A lot of people don't like robo calls or the recorded calls, but one good thing out in the rural areas is that people still have a lot of landlines because the cell phones don't work. So you've got the opportunity to just go through the phonebook, if you will, and call people and have a chat with them."
Voters everywhere value one-on-one interactions with candidates, but that's even more true in small towns where people can feel disconnected from the government, Buckner said.
"People really like knowing that the candidate really did knock on their door, really did call them or really did write them a letter and mail them something to their address," she said.
Others question the wisdom of putting resources into sparsely populated parts of the state while Democrats have been leading in cities and suburbs.
A waste of money
"I think it's a dumb strategy," said Republican strategist Brian Robinson. "I hope they pursue it."
Biden won Georgia largely by winning its cities — he increased his share of the vote in non-rural counties by 33% over Clinton's 2016 total, while Trump only managed to increase his tally there by about 16.5%.
The 120 counties designated as rural by the Georgia State Office of Rural Health accounted for just over 1 million votes for either Biden or Trump in the 2020 presidential election, while residents of the other 39 counties cast 3.8 million votes. Trump won about 70% of the vote in the rural counties, while Biden took about 56% in the non-rural counties.
The strategy of narrowing Republican margins in rural areas may have made sense when former Gov. Roy Barnes tried it, Robinson said. "But 20 years ago was a different era, and there were still a lot of white rural Democrats," he said "Today, basically what you're talking about is microtargeting largely Black rural Georgians."
"It's more of a head fake than anything else," he added. "In my opinion, if they go invest resources in rural areas, it's because, nationally, Democrats have determined they're going to just pour unlimited amounts of money into Georgia because it is the No. 1 target."
This story comes to GPB through a reporting partnership with Georgia Recorder
Secondary Content
Bottom Content