Section Branding
Header Content
Public Service Commission To Consider Rooftop Solar Power Limits
Primary Content
Georgia Power is nearing its 5,000-customer limit on rooftop solar systems. Advocates want the program expanded.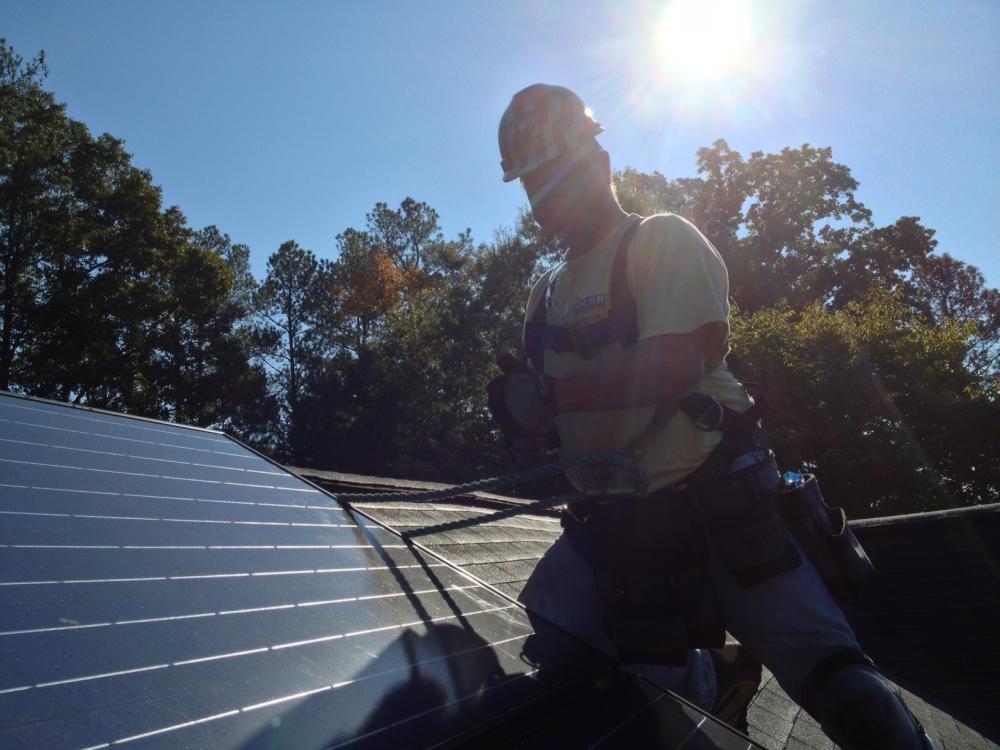 The Georgia Public Service Commission is expected to discuss a key change to Georgia Power's rooftop solar program Thursday.
Since 2019, Georgia Power customers with rooftop solar panels have been able to use 100% of the energy they generate to offset their energy costs. This saves solar users more money than the pre-2019 system, under which the utility bought solar power from individuals at a lower wholesale rate before selling conventional electric power to those customers at the higher retail rate.
But since the change, the number of customers in the rooftop solar program has more than doubled, according to the Southern Environmental Law Center.
The program is capped at 5,000 participants, or 32 megawatts of added capacity, whichever is met first. Applications and installations currently in progress could already meet that limit.
Environmental groups and solar advocates say expanding the program would help Georgians save on energy bills and access clean energy. 
Secondary Content
Bottom Content