Section Branding
Header Content
Business Group Drops Lawsuit Over All-Star Game Pullout From Georgia
Primary Content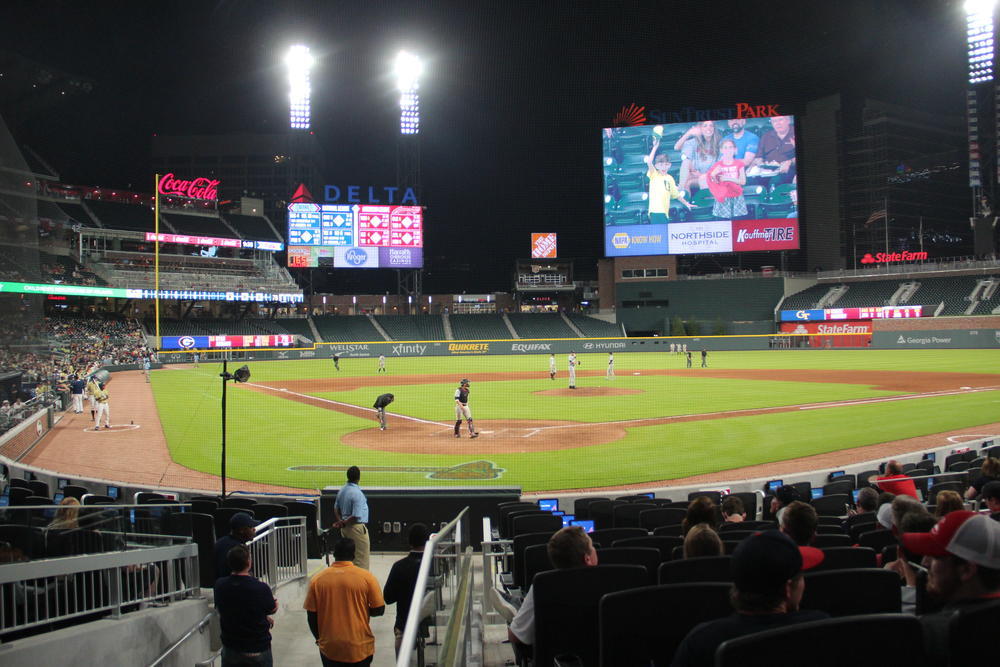 A business advocacy group that sued Major League Baseball (MLB) for moving the All-Star Game out of Georgia dropped the case Monday, nearly two weeks after an adverse court ruling.
New York-based Job Creators Network, a group backed by The Home Depot co-founder Bernie Marcus, filed a federal lawsuit after MLB announced it was pulling next month's game out of Georgia in protest of the General Assembly's passage of an election law adding new restrictions critics attacked as voter suppression.
The group sought a preliminary injunction ordering MLB to either bring the game back to Georgia or pay $100 million in damages, an estimate of the game's potential economic impact.
After listening to the group's lawyer during a hearing on the request, U.S. District Judge Valerie Caproni rejected the motion, declaring Job Creators Network had no legal standing to bring the suit because it failed to demonstrate it has suffered harm from MLB moving the All-Star Game to Colorado.
On Monday, Alfredo Ortiz, president and CEO of Job Creators, said although the group is withdrawing the lawsuit, it will continue to fight on behalf of small businesses to hold MLB accountable.
"MLB's decision to punish these Atlanta small businesses and residents who bear no responsibility for their state's political action was wrong — no matter what one judge says," Ortiz said.
"While we are withdrawing our case from federal court here in New York, we will continue to evaluate our legal options and other out-of- court opportunities. We will have more information to announce in the coming days."
The law that sparked the suit, which the Republican-controlled legislature passed in March along party lines, replaces the signature-match verification process for mail-in ballots with an ID requirement.
The measure also prohibits non-poll workers from handing out food and drinks within 150 feet of voters standing in line. At the same time, it expands weekend early voting hours in most Georgia counties and authorizes the use of drop boxes in state law for the first time, although it restricts where they can be placed.
Several Atlanta-based companies have condemned the law with strongly worded statements, including Delta Air Lines Inc. and Coca-Cola Co.
This story comes to GPB through a reporting partnership with Capitol Beat News Service.
Secondary Content
Bottom Content