Section Branding
Header Content
Judge Rejects Effort To Return MLB All-Star Game To Georgia
Primary Content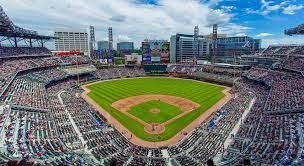 A Manhattan judge has rejected an attempt to force Major League Baseball to return next month's All-Star Game to Atlanta. U.S. District Judge Valerie E. Carponi ruled Thursday against a conservative small-business advocacy group, Job Creators Network (JCN), saying the lawsuit failed to provide proof that its members suffered injuries by the decision to move the game. "To say that the legal underpinnings of this lawsuit are weak and muddled is an understatement," the judge said. 
MLB announced April 2nd that it would move this season's All-Star game and associated events, which were awarded in 2019 to Truist Park. The lawsuit filed May 31 alleged that Major League Baseball acted unconstitutionally when it moved the game from Atlanta to Denver after Georgia Republicans enacted a restrictive new voting law. The group claimed businesses in the Atlanta metro region would lose $100 million in business due to the loss of the All-Star game and sought $100 million in compensatory damages and $1 billion in punitive damages.
The rewrite of Georgia's election rules followed former President Donald Trump's repeated unproven claims of fraud after his presidential loss to President Joe Biden. MLB Commissioner Rob Manfred said he decided to move the All-Star events after discussions with individual players and the Players Alliance, an organization formed after the death of George Floyd last year. 
Secondary Content
Bottom Content