Section Branding
Header Content
Camilla Home Where Black Midwife Delivered 6,000 Babies Endangered
Primary Content
The women came from all over rural south Georgia to have their baby delivered by Beatrice Borders, a Black midwife known as "Ms. Bea."
When Borders ended her run as a midwife, she had helped bring into the world as many as 6,000 babies at what is the only known birthing center of its kind for Black women in the region during an era of Jim Crow.
The women paid Borders whatever they could for her care at the Georgia B. Williams Nursing Home in the small town of Camilla, says her granddaughter, Jacquelyn Briscoe, who knew Borders simply as "Granny." In the thousands of records left behind, the highest payment documented was for $55. Payment often took other forms, like farm produce.
"I got so tired of shelling peas," said Briscoe, who is now 70 years old.
Those thousands of babies were born in a red bungalow that is still standing, though battered, in an African American neighborhood called the Hill.
The water damage is extensive, and it will likely take hundreds of thousands of dollars to bring to life a vision to restore and transform the 90-year-old building into a museum, learning center and a tribute to midwifery. Plans include providing scholarships for young people interested in becoming a midwife, including one set aside for a Black student.
The historic building's significance as a place of refuge for Black mothers and babies during a time of segregation and its current fragile state have landed the center on the list of the country's most endangered places.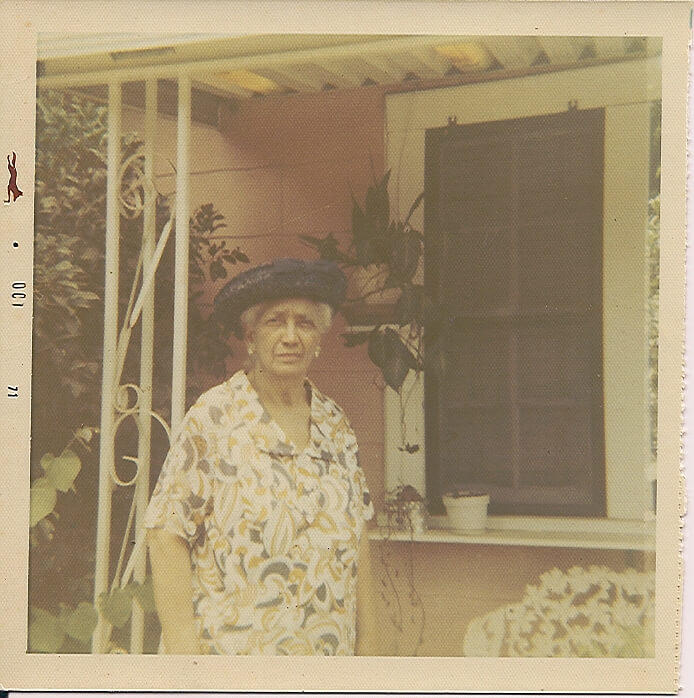 Built in the 1930s, the center was Borders' home and was named for her mother, who was also a midwife. Borders ran the facility from the 1940s to the 1970s. It was later used as a child care center but has been vacant since 2004.
Briscoe said she hopes the designation, which is part of an annual initiative with the National Trust for Historic Preservation, will help marshal the resources and support needed to give the site a new mission in the community.
Already, the site has been added to the National Register of Historic Places, and the University of Georgia is working to digitize the more than 4,000 records that Borders kept there. Local supporters are meanwhile working with a preservation consultant to develop a plan to stabilize and rehabilitate the building.
"To see how it was then — to remember it in its heyday how it was — and now to see it as an eyesore in the community, it really breaks my heart," said Briscoe, who was also born at the center.
The National Trust credited Borders and her staff with persevering through local and systemic racism to care for women in the rural South during times of challenging economic and living conditions.
"This is a powerful story, and, yes, it is rooted in Camilla but it is also a much broader story and it is a story that continues to be relevant," said Katherine Malone-France, who is the chief preservation officer with the National Trust.
"The fact that Black women are three to four times more likely to die due to complications related to childbirth today makes this an incredibly relevant place and story," she added.
Georgia, in particular, has grappled with its high rate of maternal mortality in recent years, and access to labor and delivery service remains fraught as hospitals struggle to sustain the costly service.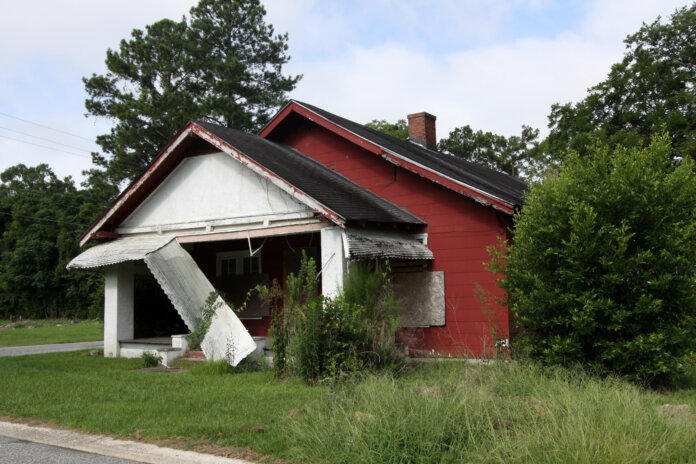 All 11 locations featured on this year's list of Most Endangered Places are sites centered on Black, Native American and Asian American history.
"I think this year has the entire country thinking about these issues of equity and justice, and what I think this list demonstrates is that preservation is a powerful tool for advancing justice and equity when we celebrate and preserve places that tell our full history," Malone-France said.
Landing on the National Trust's list of most endangered places can be a turning point for historic sites where locals have been working to rally support. Less than 5% of the more than 300 sites named to the list over the years have been lost to the claws of an excavator. And the national group is urging the public to help the Camilla site by calling on Congress to increase funding for the historic preservation fund.
Briscoe said the public can also help with their pocketbook. Supporters have been working to raise funds any way they can, although the GoFundMe for the project had only generated $435 as of Friday.
"There's just so many hot dogs you can sell," she said.
For more information:
Jacquelyn Briscoe has written a book about Beatrice Borders and the Georgia B. Williams Nursing Home called "Going to Ms. Bea's" that is available through Amazon. The proceeds from the book go toward the rehabilitation project.
This story comes to GPB through a reporting partnership with Georgia Recorder.
Secondary Content
Bottom Content