Section Branding
Header Content
State Education Board Passes Resolution On Teaching Race
Primary Content
The resolution, a response to the governor's request to block critical race theory in public schools, states that Georgia is not a racist state.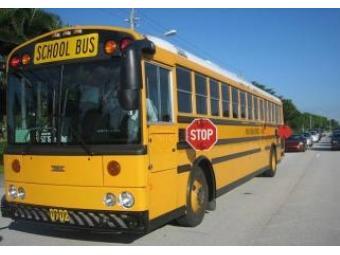 The Georgia State Board of Education passed a resolution on the teaching of race in public schools, in an 11-2 vote on Thursday.
The resolution states, first, that "the United States of America is not a racist country, and that the state of Georgia is not a racist state." 
It goes on to say schools should not teach that one race or sex is inherently superior, and schools should not teach that "an individual should feel discomfort, guilt, anguish, or any other form of psychological distress on account of his or her race or sex."
Board member Kenneth Mason, who is Black, gave one of two dissenting votes.
"The statement, when I read it, made me feel like I didn't belong because it excused the existence of racism in my life, in my two children's life," he said.
Supporters of the resolution argued it affirms teachers in sharing multiple perspectives, rather than restricting them.
Georgia Gov. Brian Kemp is one of several governors who've called for bans on so-called critical race theory in public schools. Critical race theory is a framework that says racism is not just individual bias, but also embedded in legal systems and policies.
In a letter to the board last month, Kemp called it a "divisive and anti-American curriculum" and urged the board to take "immediate steps" to keep critical race theory out of Georgia schools.
Several board members who ultimately voted for the resolution stressed that teachers should be allowed to cover American history in full, including negative parts. 
Stanley DeJarnett, who voted in favor, said he did not want the resolution to have a "chilling effect" on teachers.
"We should not be lying to our students," he said. "I want to make sure that our teachers have the opportunity to teach facts ... to teach also ideas, and also to teach our children to think for themselves."
Georgia Teacher of the Year 2021 Tracey Nance Pendley spoke against the resolution.
"If the intent is to allow us to give our students multiple perspectives and multiple facts, then I absolutely agree with that," she said. "However, in some of the wording it seems like teachers will be censored from talking about current events in the classroom."
"I want us to trust teachers," Pendley said.
Secondary Content
Bottom Content