Section Branding
Header Content
Hometown Hero Willie Spence Returns to Georgia Ahead of 'American Idol' Finale
Primary Content
On a typical Tuesday evening at 5 p.m., there is no traffic on main street in Douglas, Ga., population about 11,000. But this Tuesday the street is busier than ever.
A motorcade of trucks roll down the road, drivers honking their horns, flags flying proudly from their windows accompanied by cheers of people pouring off the sidewalk, waving signs. Everyone has the same message: "Vote for Willie Spence, Douglas' Own American Idol"
This Sunday, Spence performs in the finale against two other singers for the title of American Idol champion in the 19th season of the singing competition. Long before he made it to a national stage, people in Douglas knew he was destined for greatness.
Denise Lindsay is a family friend and owner of Ultimate Graphics Plus, a T-shirt and sign printing shop in town which has been selling "Vote Willie" T-shirts as a fundraiser for Spence's family.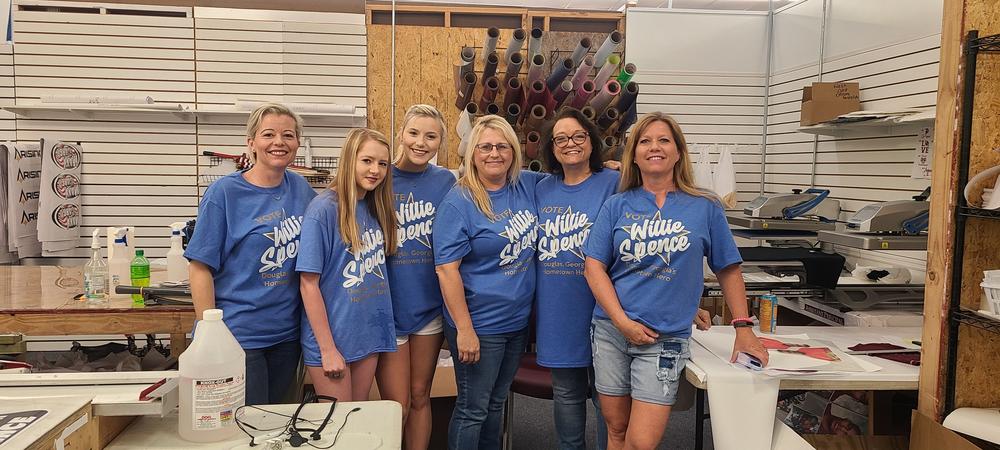 "Very proud to say I knew him when he first started singing in the church and how far he's come," Lindsay said. "The first time I heard him, I knew he'd be somewhere because you don't get a voice like that and not go anywhere. It's a God-given voice, and he's just he's got it. To me he's going to be the idol." 
Rural Coffee County has been bustling over Spence's rising fame. Douglas Mayor Tony Paulk presented Spence with a key to the city and declared May 18 "Willie Spence Day." The feeling seems to be contagious. Last week, Gov. BrianKemp signed a proclamation declaring May 17 through May 22 "Willie Spence Week" throughout Georgia.
Stephanie Childers designed the shirts for Spence, and she said you can tell the mood in town has shifted. 
"It's just been happy," Childers said. "Everybody's excited and ready to go and ready for him to win and ready to call him our own."
American Idol isn't the first time Spence has gained national attention. About four years ago, he went viral for his cover of Rihanna's 'Diamonds' when a friend uploaded a video of him singing on Youtube. Jim Minchew was one of those early supporters after he heard Spence sing the national anthem at a Lions' Club fundraiser.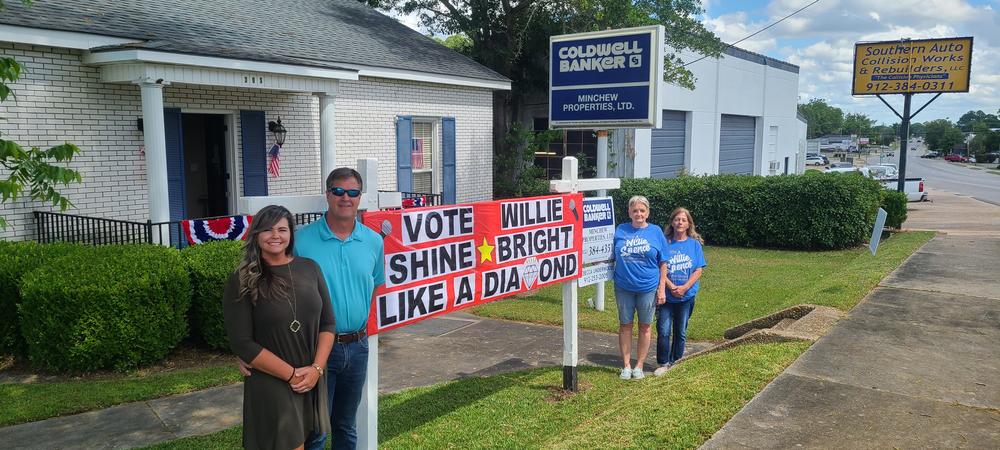 "We heard him, and he was amazing," Minchew said. "I said, 'This guy doesn't need to be in this town. He needs to go beyond.'"
So he did. Spence graduated college and moved to California, where he released music independently, and ultimately auditioned for American Idol. Now hometown fans like Cindy Davis are eager for more. 
"I think he's going a long way," Davis said. "I can't wait to buy his albums. I've already bought his single. So, I just see a bright future in front of him." 
If Spence wins he would be the second Black man to win American Idol in the show's almost 20-year history. Locally, his performances have become a point of unity during a very difficult time. 
"There's so much uneasiness in the world right now," Minchew said. "This is all a bright spot. That's united this whole town, hopefully this whole county, hopefully several counties, hopefully the state of Georgia because we're proud of him."
Spence said at his audition his goal in five years is to win a Grammy. After one performance during the May 16 show that wowed the judges, country star Luke Bryan said, "You're literally going to save lives with your voice."
You can listen to his first single "Never Be Alone" here.
Secondary Content
Bottom Content