Section Branding
Header Content
New Laws Aim to Make Adopting a Child in Georgia Easier
Primary Content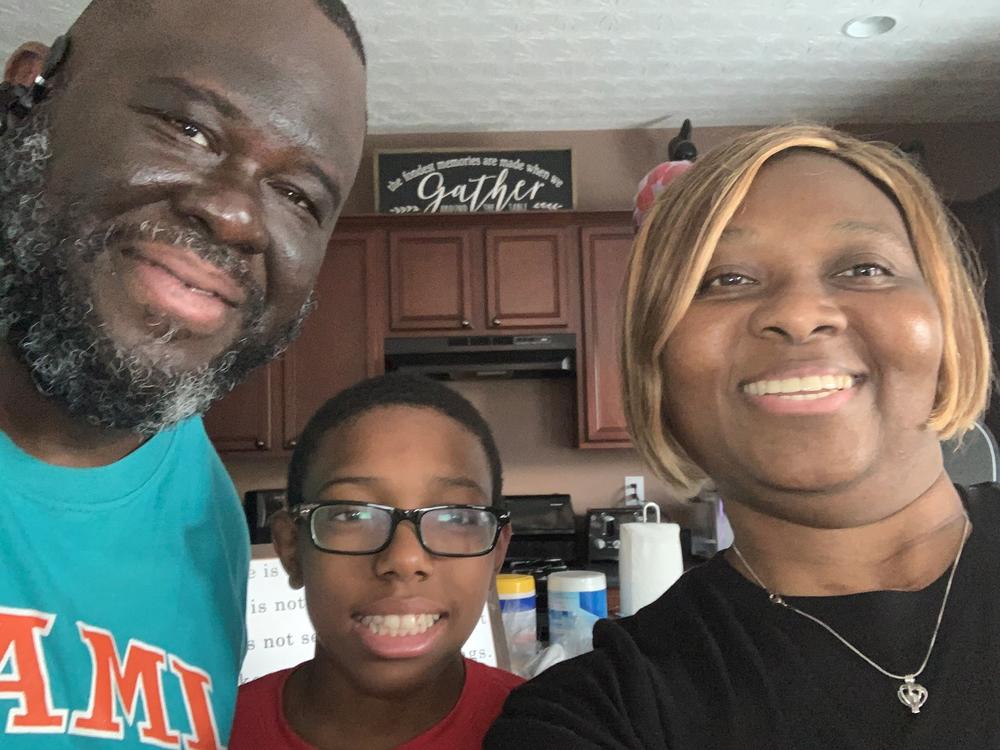 Adopting a child can be a complicated and even expensive process. But new laws are aimed at making it easier to adopt a child in Georgia, especially children in foster care.  
GPB's Rikki Klaus joined All Things Considered host Rickey Bevington to explain the changes. 
Rickey Bevington: First tell me, just to start: How many children are in the foster care system in Georgia?
Rikki Klaus: So there are more than 10,000 children in state care right now. And that may sound like a lot, but it's actually the lowest number since 2015. The drop in children in state care started back in 2018 when state lawmakers passed an overhaul of the adoption code that made it easier for Georgia families to adopt Georgia kids. So the new laws are aimed at continuing that momentum.  
Rickey Bevington: And Gov. Kemp signed six adoption and foster care bills into law recently. How do they change things? 
Rikki Klaus: So first, they'll make adoption more affordable for some families. Second, they'll make it easier for children who have been a part of the foster care system to go to college.  
Rickey Bevington: And we're going to talk about that in a minute, but first: Will adoption itself — the process — become more affordable?
Rikki Klaus: Yes, for some. There's already a $2,000-a-year income tax credit for families who adopt a child from foster care. Well, now that will be tripled to $6,000 a year. Families can claim that credit for five years, and they can do it every year during that period. 
So Deborah Burrus is the director of the adoption program in Georgia's Division of Family and Children Services. She says that extra money will be a real benefit to families. 
Deborah Burrus: "There have been some struggles with how they're going to financially be able to meet the ongoing needs of the children. And so I just think that any time we can provide them with extra resources, you know, something that's going to remove some stress from parents, then we certainly want to do that." 
Rickey Bevington: So this tax credit, does it mean every family that adopts a child from foster care will receive an extra $6,000? 
Rikki Klaus: No, it doesn't. To take the credit, you first have to owe at least $6,000 in income taxes to the state. That's pretty comfortably middle class before you can take the entire tax credit.  
Rickey Bevington: It's still a powerful incentive, though. 
Rikki Klaus: It could be. DFCS director Tom Rawlings says it's part of an effort to give children in the foster care system, who may have lived with lots of different families, one forever home.  
Tom Rawlings: "And also, when you become a young adult to really get you on your way to being the person that you were intended to be, to get your education, to get your job skills and to become independent." 
Rikki Klaus: Which is what every parent wants.  
Rickey Bevington: So let's go back to college; you said there's some help for kids in the foster care system who want to go? 
Rikki Klaus: Absolutely. Another law will waive tuition and fees within Georgia's University and Technical College systems for young people who have either been through the state foster care system or who've been adopted with the help of state funds.  So that law could be a real gamechanger for the hundreds of people Tom Rawlings says the state already knows qualify for it.  
Tom Rawlings: "We have about 700-800 who are in our extended foster care system between the ages of 18 and 21. That's our independent living program, and they can benefit from this." 
Rickey Bevington: Rikki, there are thousands of adoptive families in Georgia. What are they saying about these changes? 
Rikki Klaus: Mae Wright-Tremble and Dwayne Tremble live in Gwinnett County. They adopted their son from Georgia's foster care system last June. They say they are grateful.  
Dwayne Tremble: "We had a lot of love to give. We never had our own kids. This was an opportunity to give love to somebody else that needed it." 
Rikki Klaus: Their son, Javontae, is 13 now. And so now he can look forward to an easier path to college in a few years.  
Dwayne Tremble: "Some kids might — don't have the opportunity to go to schools because they don't have the money to. And now this — has the opportunity to go now.  So, it's a great thing." 
Rickey Bevington: So we've covered the financial benefits; what else do these laws do? 
Rikki Klaus: Rickey, they lower the age for adoptive parents from 25 to 21. And the idea there is to make it easier for young adults to adopt their younger siblings. They also streamline some of the steps a family takes to adopt a child. Plus, the appointed board that advises the state's Office of the Child Advocate will see the addition to its ranks of both a foster parent and someone who was once a child in the foster care system.  
Rickey Bevington: What kind of support from lawmakers did these bills receive while they on their way to the governor's desk? 
Rikki Klaus: Adoption reform has been one of Gov. Kemp's priorities. He is, of course, a Republican. So, the support for these bills, though? Broadly bipartisan. Kemp has said placing kids in loving homes should never be partisan. And as far as these adoption laws are concerned, it wasn't.  
Rickey Bevington: When will the changes go into effect?  
Rikki Klaus: Starting July 1. 
Rickey Bevington: GPB's Rikki Klaus. Thanks, Rikki.
Rikki Klaus: You're welcome, Rickey! 
Secondary Content
Bottom Content