Section Branding
Header Content
Georgia Cities Adjust to Updated CDC Mask Guidance
Primary Content
Amanda Andrews reports on how Georgia cities are updating their mask mandates.
New guidance from the Centers for Disease Control and Prevention says fully vaccinated adults can safely stop wearing masks indoors and outdoors. In response, cities and major institutions across the state are reconsidering their mask mandate.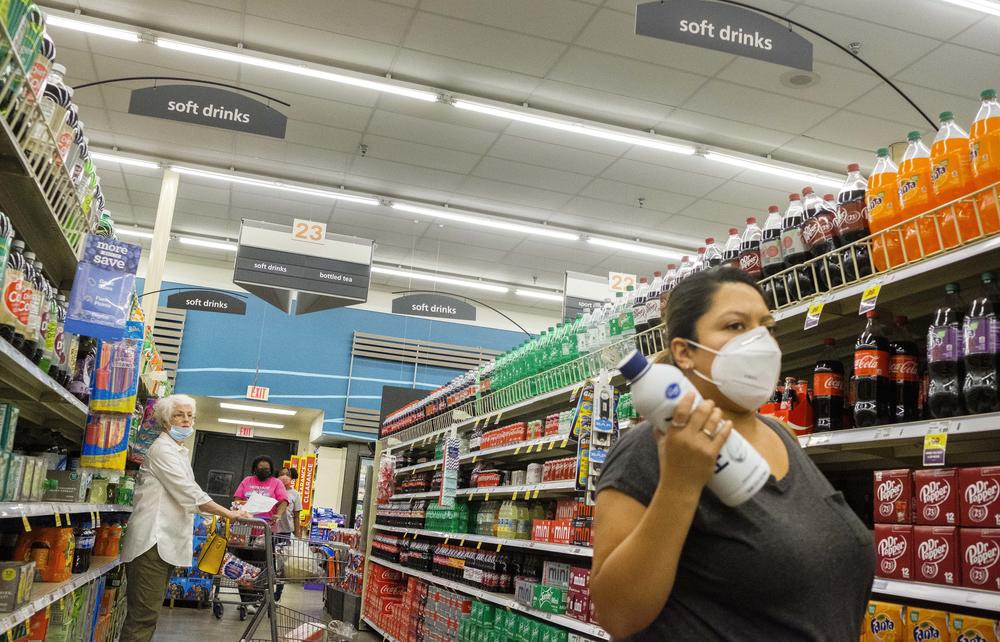 Officials in Savannah and Columbus said their cities will continue to require masks indoors.  Savannah has about 30% of the population vaccinated and a mask mandate remains in place until May 31st.   
In an email, the Savannah Mayor's Office said, "We are hopeful that continued vaccinations and the practicing of safety measures in the interim will get us to the point of permanently not needing masks in the future."  
Gov. Brian Kemp signed an order allowing cities with more than 100 COVID-19 cases per 100,000 to require masks last week. Columbus reports 111 COVID-19 cases per 100,000.  
Thirty-eight counties in the state are reporting their 14-day average number of cases are above the benchmark for removing mask mandates.  
RELATED: Fully Vaccinated People Can Stop Wearing Masks Indoors And Outdoors, CDC Says
Atlanta Mayor Keisha Lance Bottoms signed a new executive order on Friday requiring masks when "entering or remaining present in facilities owned or leased by the City of Atlanta." The mask mandate does not apply to Chastain Amphitheatre and the Lakewood Amphitheatre.
Other cities like Augusta have allowed their mask mandates to expire in favor of looser state health guidelines. 
The University System of Georgia, which is comprised of more than two dozen public universities and colleges, issued a statement Friday, saying all institutions are "are encouraged to review the plans they used to return to campus for fall 2020 and revise/acknowledge any decisions/guidance/expectations that will need to be discontinued due to new guidance from the Georgia Department of Public Health (DPH)." 
"Fully vaccinated individuals can resume campus classes and other activities without physically distancing," the statement said. "Unvaccinated individuals are strongly encouraged to continue socially distancing from others when possible. Summer courses may continue to observe appropriate levels of social distancing as determined by the institution."
Georgia reported 154 people have died from COVID-19 in the past week. 
Secondary Content
Bottom Content