Section Branding
Header Content
Local Leaders Call For Fair Distribution Of New COVID-19 Relief In Georgia
Primary Content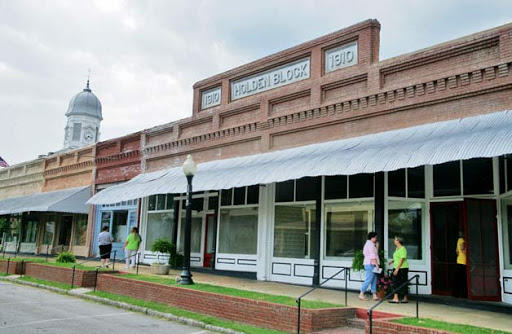 Several local groups and state lawmakers are gearing up to help Georgia city and county officials distribute the latest round of federal COVID-19 relief funds to underserved communities most in need.
Called the American Rescue Plan, the new round of $1.9 trillion in emergency pandemic aid Congress passed last month partly tasks local officials with deciding how to spend funds including Georgia's $17.4 billion share to cover revenue losses, schools, unemployment benefits, rental assistance and infrastructure needs.
A large chunk of that funding will go straight to Georgia cities and counties to bolster local recovery efforts, ranging from $170 million for Atlanta and $181 million for Gwinnett County to less than $1 million for rural Quitman and Taliaferro counties, according to the White House.
"When it comes to protecting our schools, to protecting needed child care, when it comes to employment and access to health care … we need this," said state Sen. Lester Jackson, D-Savannah. "If we let the community know about this, it helps the least of us so that we can not only survive but thrive."
Jackson spoke at a Democrat-led hearing Wednesday of the Georgia Senate Interstate Cooperation Committee. The panel and its chairwoman Sen. Donzella James, D-Atlanta, have tasked themselves with explaining to cities and counties how the federal funds can be used.
The ability of local governments to take charge of portions of the new funding marks a departure from previous COVID-19 relief over the past year that sent money largely just to state governments.
Local responsibility for the aid spread across Georgia's 159 counties and dozens of cities highlights the need for tight oversight and transparency, particularly when it comes to helping minority communities hit hardest by the pandemic, said several attendees at Wednesday's hearing.
"The only thing I ask is that we have good oversight," said Sen. Freddie Powell Sims, D-Dawson. "We don't want to throw money out there and people are misusing it and abusing what belongs to those individuals that have worked so hard to keep their families stable, healthy and safe."
Several community leaders highlighted an executive order President Joe Biden signed in January that requires federal funds to address long-standing issues of equity, wealth disparity and racial discrimination in local communities.
Rev. Ferrell Malone Sr., senior pastor at Macedonia Missionary Baptist Church in Waycross, called for local governments to focus on building equity rather than funding infrastructure projects, which could be covered in a separate round of future federal funding.
"This first round of funding provides for an opportunity for innovation and to build equity back into our community," Malone said. "This is an opportunity for our leaders who have been elected in these places … to stand up and believe in who you are, believe in the people you represent and to make sure your people are made better."
Others stressed the need for local officials to start diving into details of the new federal funding and how it will be allocated, so that they do not miss chances to secure relief dollars aimed at helping struggling residents.
"Too many of my fellow commissioners in smaller towns … don't even know about this money," said Athens-Clarke County Commissioner Ovita Thornton. "If somebody doesn't bring it to their attention on the early end, this is going to fail. We all have a responsibility to make sure we do our part so that everybody is included and educated."
This story comes to GPB through a reporting partnership with Capitol Beat News Service.
Secondary Content
Bottom Content