Section Branding
Header Content
Kemp Signs 2022 Georgia Budget, Adds Back Most School Funds Cut In Pandemic
Primary Content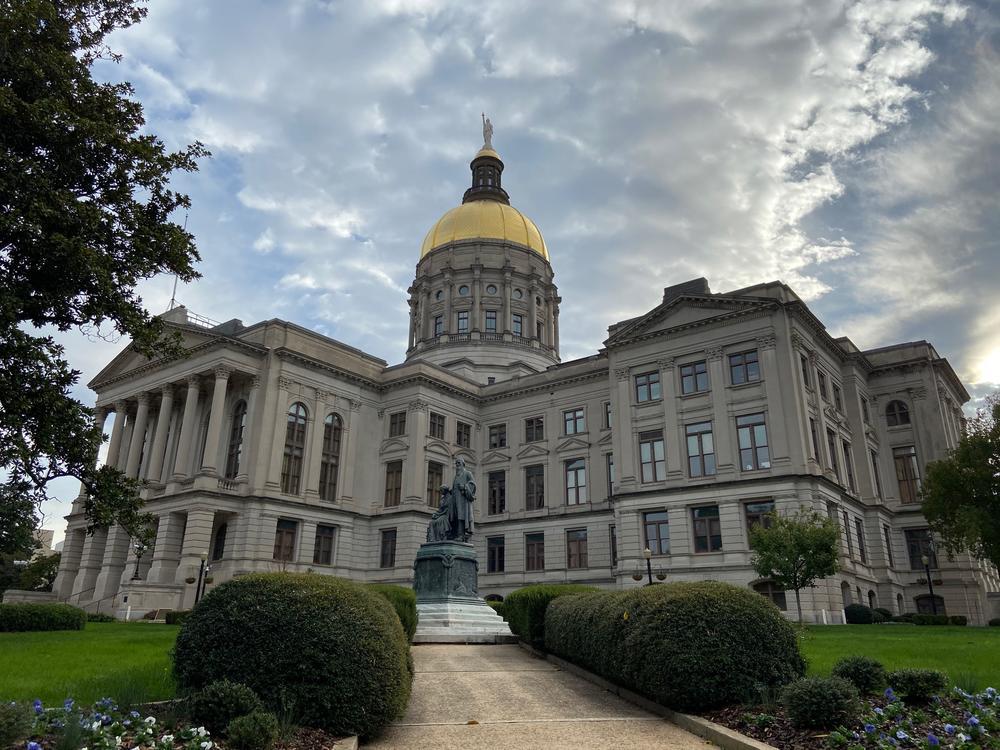 Gov. Brian Kemp has signed a $27.2 billion state budget for the 2022 fiscal year in Georgia that restores most cuts made last year due to the COVID-19 pandemic, with the remaining shortfalls expected to be covered by federal relief funds.
The budget, which takes effect July 1, devotes large amounts of spending to Georgia health care services and education, adding back more than half of the nearly $1 billion cut from public schools as part of 10% reductions instituted last year amid pandemic-driven revenue declines that began rebounding last summer.
State officials are banking on roughly $350 million in public-school cuts that were not restored in the recently passed budget to be plugged by some of the roughly $6 billion in COVID-19 relief Georgia is set to receive from the federal government.
Kemp marked his signing of the fiscal 2022 budget with a fly-around tour Tuesday touting the spending restorations and Georgia's recovering economy in Atlanta, Columbus, Valdosta and Augusta.
"This balanced budget does not raise taxes, cut essential services or enact widespread furloughs or layoffs," Kemp said at a news conference Tuesday morning in Atlanta. "Despite once-in-a-lifetime challenges, our state budget remains on solid financial footing."
The governor also highlighted roughly $139 million in funding for the University System of Georgia to cover increasing enrollment and $3.5 million for the state Department of Early Care and Learning to bolster child-care services for low-income families.
"These investments highlight our ongoing commitment to ensure that every Georgia child, student, educator and school staff member have the resources, training and tools that they need," Kemp said.
Beyond largely restoring last year's spending cuts, the new budget includes about $40 million in additional spending for mental health services and another $10 million to expand broadband connections in rural areas, on top of $20 million lawmakers approved for rural broadband in the fiscal 2021 mid-year budget.
Around $340 million in additional spending on highway, public transit, bridge repair and railroad projects are also included in the budget for the state Department of Transportation, Kemp noted.
The 2022 budget also includes nearly $40 million for a new Rural Innovation Fund to help local elected officials and economic development leaders create jobs. Several bond-funded projects including $36.7 million for a new convocation center at Georgia Southern University and $21 million for a conference center at Lake Lanier Islands were also backed in the budget.
Many Democratic state lawmakers criticized the budget for not tapping more into the state's rainy-day fund to increase spending on schools and health care, as well as for avoiding allocating funds for a full expansion of Georgia's Medicaid program that Republicans in control of both General Assembly chambers have long opposed.
Kemp declined to outright veto extra spending the General Assembly approved in addition to his original budget proposal, though he did advise several agencies to disregard implementing a few items including nearly $1 million for new public-safety jobs aimed at boosting officer retention.
The budget's drafting was spearheaded at the state Capitol by House Appropriations Committee Chairman Terry England, R-Auburn, and Senate Appropriations Committee Chairman Blake Tillery, R-Vidalia.
This story comes to GPB through a reporting partnership with Capitol Beat News Service.
Secondary Content
Bottom Content