Section Branding
Header Content
Embattled Head Football Coach Out At Valdosta After Tumultuous Year
Primary Content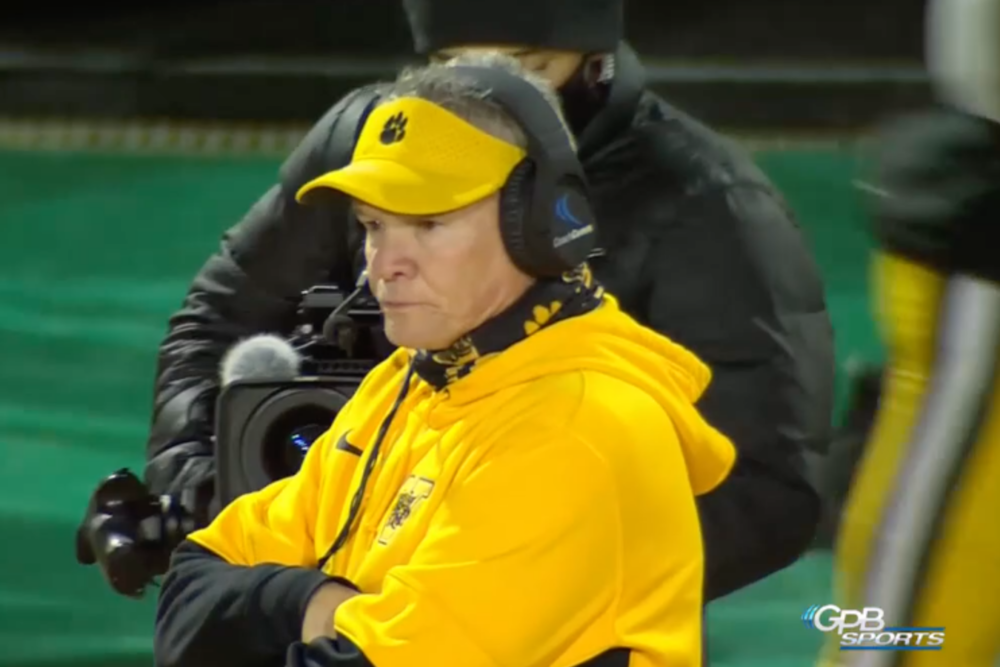 Embattled Valdosta head football coach Rush Propst is out after a tumultuous year with the program. The Valdosta City Board of Education voted 5-3 Tuesday night not to renew Propst's contract.
The move follows the Georgia High School Association's decision two weeks ago to penalize the school for using ineligible players during the 2020 season while also citing a lack of institutional control within the football program. 
Valdosta Superintendent Todd Cason said current assistant coach Shelton Felton will be named acting head coach while a national search will begin immediately to find a successor as Propst's contract will now expire June 30. Spring practice for the Wildcats begins later this week. 
RELATED: Go Deeper With Georgia Today: Secret Tapes, Lawsuits, An Embattled Coach
Cason, who made the recommendation of not renewing the contract, also told the Valdosta Daily Times newspaper that Propst could pursue any legal recourse he thought was appropriate going forward. 
"I'm not really sure what his next steps will be," he said. "Right now, the recommendation was approved so therefore we are moving forward and looking for a new football coach." 
Propst's attorney has yet to respond to a GPB request for comment on the Tuesday meeting.  
"It will be interesting to hear what Rush Propst has to say when he speaks about all of this," ITG-Next Sports Talk host Phil Jones said. "I'm eager to hear what his intentions are. Remember, you still have the upcoming PSC (Professional Standards Commission) investigation and the appeal by Valdosta in front of the GHSA. 
"What's getting lost in all of this is you have a pretty good football team taking the field in 2021. You have spring practice starting later this week and the kids still have a season to play for — without any hopes of a postseason."  
In a separate matter, the board decided not to proceed with the $800,000 settlement figure on the table that could bring the end to two lawsuits brought by the man who preceded Propst at Valdosta. Former coach Alan Rodemaker and his wife, Leah, have filed lawsuits against the board that have not been settled. Board member Warren Lee presented a motion saying he thought the discussions are at a "dead end" within the board itself on how to proceed. Lee made a motion that he said he hoped would get to this matter to the "finish line."
Lee's motion would have put the matter on hold with the school board's insurance company, AIG, so the board could get their own legal representation in the cases with the Rodemakers. 
"Rather than the insurance company defending our consistent position that we have not discriminated against Alan Rodemaker in any manner, nor have we ever had any intentions or any interaction with his wife, Leah Rodemaker, as an employee of the Valdosta City School System, the insurance company remains committed to paying $800,000, without our approval, to the Rodemakers," Lee said. "It is my commitment that I will continue to be a good steward of the taxpayer's money."
The motion failed to pass in the meeting, but Cason told Desiree Carver of Georgia-Florida News the city will be pursuing advice from legal counsel in that matter as well. 
Secondary Content
Bottom Content