Section Branding
Header Content
Plant Vogtle Expansion Hits Two Key Milestones
Primary Content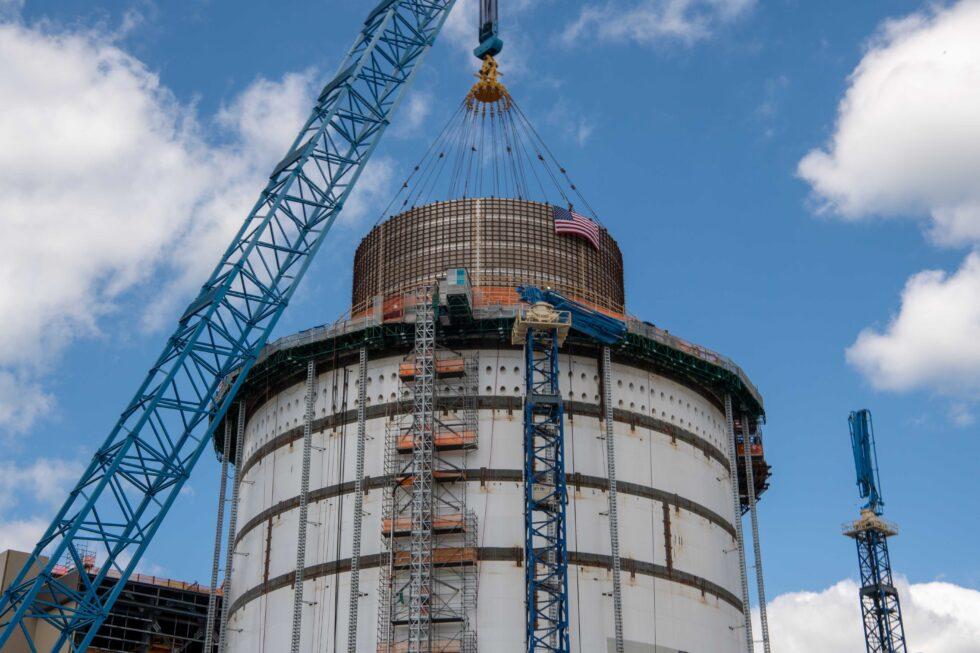 Georgia Power Co. has achieved two important milestones in the construction of two additional nuclear reactors at Plant Vogtle, the Atlanta-based utility announced Monday.
Hot functional testing has begun on the first of the new reactors, Unit 3, at the plant south of Augusta. That's the final series of major tests the reactor must pass prior to initial fuel load.
Hot functional testing is conducted to confirm whether the reactor is ready for the loading of fuel.
During the next six to eight weeks, operators will use the heat generated by Unit 3's four reactor coolant pumps to raise the temperature and pressure of plant systems to normal operating levels. At that point, the unit's main turbine will be raised to normal operating speed, allowing operators to exercise and validate procedures required prior to fuel loading.
Meanwhile, all modules for both units 3 and 4 have now been set with the lifting into place of a 720,000-pound water tank atop Unit 4's containment vessel, the last major crane lift at the project site.
The tank, which stands 35 feet tall, will hold about 750,000 gallons of water ready to help cool the reactor in case of an emergency.
Unit 3 was due to go into service this November but could be delayed by a month or more, according to an announcement from Georgia Power last month. Unit 4 is scheduled to begin operations late next year.
Expected to cost about $14 billion when the Georgia Public Service Commission (PSC) approved the project in 2009, the price tag of the nuclear expansion has nearly doubled primarily due to the bankruptcy of Westinghouse Electric, the original prime contractor.
The project's critics have long argued Georgia Power should pursue renewable energy more aggressively and stop investing in nuclear power.
Both Georgia Power executives and members of the PSC have countered that Georgia must be able to rely on a diverse range of power-generating options to keep electric rates affordable.
The first two nuclear reactors built at Plant Vogtle went into service during the late 1980s.
This story comes to GPB through a reporting partnership with Capitol Beat.
Secondary Content
Bottom Content