Section Branding
Header Content
Bootleg Fentanyl Leads To Spike In Overdoses
Primary Content
Georgia's Department of Public Health has issued a warning about a cluster of overdoses from counterfeit pills that contain fentanyl, a potent opioid drug.
Roughly 100 cases are suspected in the Augusta area, according to Public Health officials. But there also have been cases reported in the Savannah area and northwest Georgia, as well as a few in metro Atlanta.
The sellers of the pills may have claimed they were Xanax, a drug used to treat anxiety and panic disorders, or the painkiller Percocet, according to a Monday alert from state epidemiologist Cherie Drenzek to community leaders.
Public Health said Wednesday that there have been unconfirmed reports of hospitalizations and deaths associated with the pills, but did not provide further details.
Most of the patients in the Augusta area were ages 25 to 49, the state alert said.
State officials detected the pattern of overdoses from "syndromic surveillance,'' a method of categorizing — nearly in real time — people's visits to emergency rooms and urgent care facilities. Drenzek's alert said this surveillance is based on the chief complaint that a patient reports at an ER, not on the patient's eventual diagnosis, so a case will initially be referred to as a "suspect overdose.''
Public Health said it first noticed the counterfeit pill trend in mid-January.
The GBI told Georgia Health News on Thursday that there were currently no related investigations into the overdoses.
People Don't Know What They Are Getting
Fentanyl is 50 to 100 times more potent than the painkiller morphine. As a prescription drug, fentanyl can be given in the form of transdermal patches or lozenges, but it also can be diverted for misuse and abuse, according to the CDC.
The recent cases of fentanyl-related harm, overdose, and death in the U.S. are linked not to prescription drugs but to illegally made fentanyl, the CDC says. It is sold through illegal markets for its heroin-like effect. It is often mixed with heroin and/or cocaine as a combination product — sometimes without the user's knowledge — to increase its euphoric effects.
In the Coastal Health District of Georgia, two patients mentioned taking heroin that may have been laced with fentanyl, state officials said.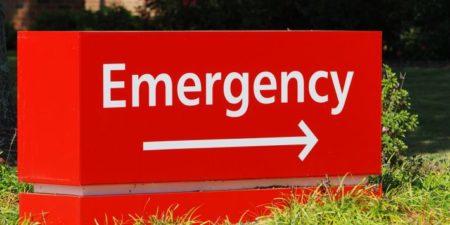 "I think we've seen a lot of overdoses, a lot of patients that aren't intentionally trying to overdose," said Dr. Jay Goldstein, who practices emergency medicine at Memorial Health in Savannah, WSAV reported.
"But they are intentionally trying to take medications that are narcotic medications," he added. "Sometimes you just don't know what's in that pill."
Gaylord Lopez, director of the Georgia Poison Center, said Thursday that a west Georgia man, 20, recently bought a counterfeit oxycodone pill on the street, and the powerful narcotic, probably fentanyl, sent him into a coma. The man later recovered, Lopez said. Referring to fentanyl's potency, Lopez said, "It's not going to take much to be a problem."
Public Health warned that the pills should not be handled without personal protective equipment.
Last year, state officials noted that Georgia ERs were seeing an increase in patients with seemingly unintentional drug overdoses. Fentanyl was a major factor in many of those cases.
If people want to report suspected cases or if they have additional questions, Public Health said they should call the Georgia Poison Center at 1-800-222-1222 or contact the Drug Surveillance Unit at ga.opioidprogram@dph.ga.gov
Secondary Content
Bottom Content