Section Branding
Header Content
Lawmakers Brief: Gambling Legislation On The Ropes At The State Capitol
Primary Content
A House bill to allow online sports betting in Georgia, along with other gambling bills, could be in jeopardy as House Democrats threaten to pull support. 
Talking to reporters in the State Capitol on Friday, House Minority Caucus Chairman Billy Mitchell said there are specific concerns about House Bill 531 over minority participation. Mitchell said there are also general concerns about the movement of Democratic bills in legislature.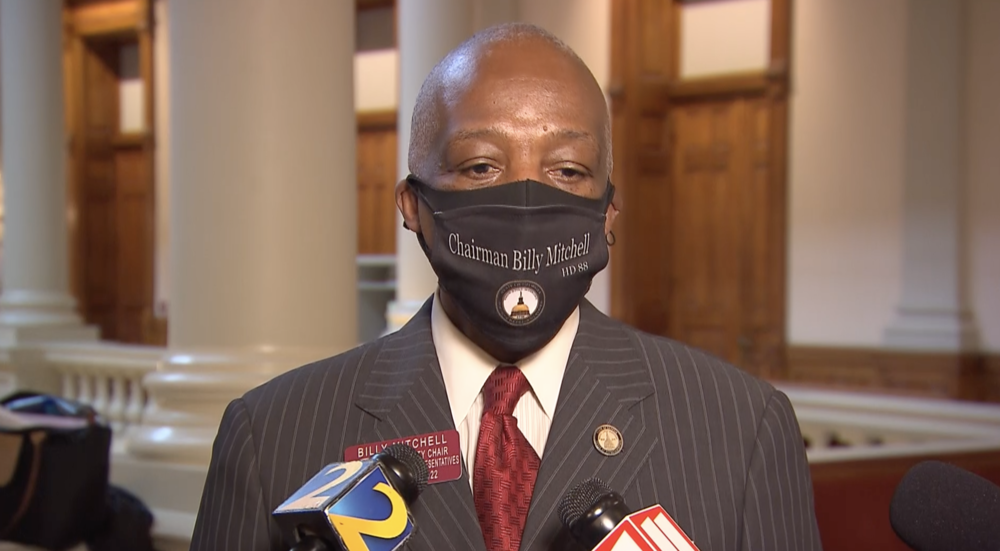 Mitchell said Democratic members are also raising concerns about the dozens of elections and voting bills being considered by the General Assembly. 
Democratic support is needed to pass most gambling bills in the Georgia House because of the number of socially conservative Republicans who do not support gambling.  
Mitchell said 63 House Democrats are currently against House Bill 531. There are currently 76 Democrats in the House, with one member on medical leave. There is also a vacant House seat for a Democratic-majority district. 
"I can't imagine any fix that would be good enough for Democrats at-large to support these bills," Mitchell said. "I'm hoping that I am wrong on that." 
Mitchell is a co-sponsor on House Bill 531, which would allow online sports betting under the Georgia Lottery. 
"We're always open to debate and always open to massaging these issues, so that they can be more amenable to the constituency that we serve," he said.
State Rep. Ron Stephens, the lead sponsor of House Bill 531, is confident his bill will get a vote next week. Talking to reporters Friday, he was also confident that it will pass despite concerns from both sides of the aisle. 
"This is politics," he said.
"It's gonna be very difficult for somebody to throw up a red flag and a red vote against the HOPE Scholars in this state." 
House Bill 531 was originally on the House Rules Calendar for a vote on Thursday. It remains available for the House Speaker to call for vote. 
Secondary Content
Bottom Content