Section Branding
Header Content
State Eases Penalty On Elbert Medical Practice, Sets Vaccine Policy
Primary Content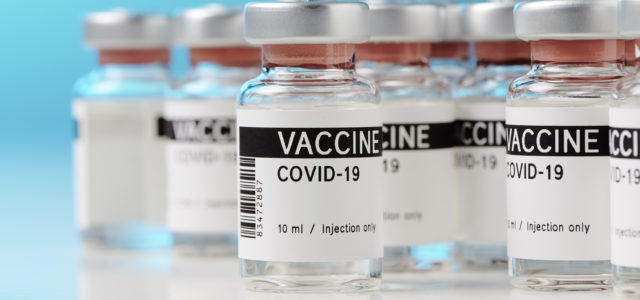 An Elbert County physician's office that was penalized for giving COVID-19 vaccine to teachers has seen its controversial suspension shortened by state health officials.
An agreement last Thursday between the state and the Medical Center of Elberton came a day after the Department of Public Health set out the penalties for vaccine providers who give shots to people not on the priority list. The list currently includes health care workers, residents and staff of long-term care facilities, and Georgians 65 and older.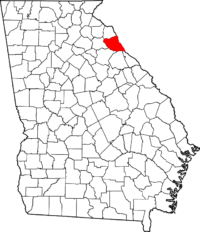 The state also outlined penalties for not reporting to the immunization registry the vaccine doses administered.
Vaccine providers in Georgia have been sent a document that they must sign, pledging adherence to the state policy. Penalties include written warnings, suspension or termination from the vaccine program, and a moratorium on receiving shipments of doses.
The Medical Center of Elberton will be able to renew general vaccinations in mid-March, instead of late July as in the original order, according to a letter from Dr. Kathleen Toomey, the state's Public Health commissioner.
The dispute in Elberton received national attention as states grappled with how to distribute limited supplies of vaccine in the fairest and most effective way.
The Elberton practice viewed the original state punishment as unfair.
"We still feel we didn't do anything wrong,'' Dr. Jonathan Poon, part of the seven-physician family medicine practice in rural northeast Georgia, said Friday. "We still feel we were doing the right thing.''
Poon told GHN recently that the practice had more than 1,000 doses left over in mid-December after vaccinating health workers, EMS crews and residents of an assisted-living facility — people who at the time the time were the only top priority recipients. Back then, Gov. Brian Kemp had not yet approved vaccination priority for seniors in general, though he has done so since.
"It didn't make any sense to continue to wait till the next step,'' Poon said. "The goal was to vaccinate as many as possible. Time was of the essence.'' Lives were potentially on the line, he added. So the doctors began vaccinating seniors and essential workers. Poon said 177 educators were given the first dose of the two-step vaccine.
Poon pointed out that the CDC says, "It is not necessary to vaccinate all individuals in one phase before initiating the next phase; phases may overlap." Poon said that when shipments of vaccine arrived at the Elberton practice, "there were hardly any instructions.''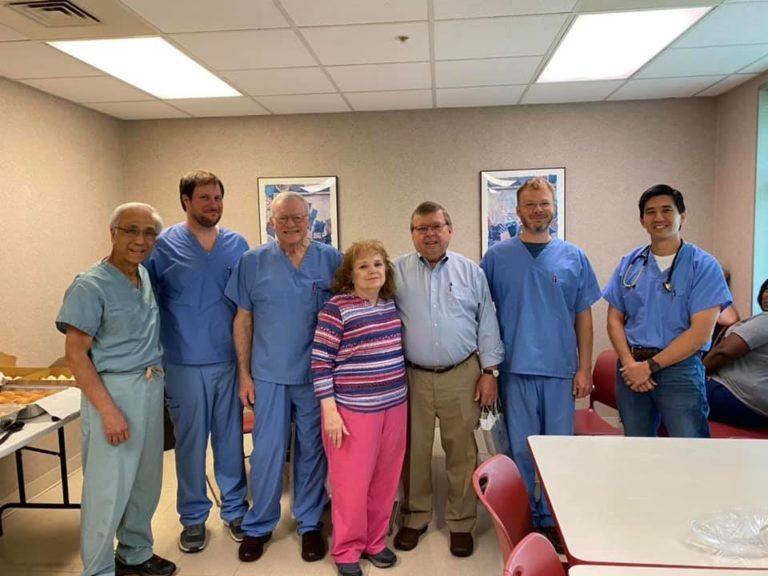 State Public Health officials emphasized their guidelines were clear on who was in the priority vaccine grouping. Toomey told the Elberton practice that "an official letter from me was sent to all physicians and physician assistants licensed in Georgia identifying these limited populations eligible for vaccination."
However, another vaccine provider, Floyd Medical Center in Rome, admitted vaccinating family members of employees but did not receive a specific penalty for doing so, Poon had noted.
Elbert County health officials and political leaders had asked Kemp and Public Health to lift the suspension. "We've been really pleased with the outpouring of support locally and nationally,'' Poon said Friday.
During the suspension, the Medical Center of Elberton had still been allowed to administer second doses to patients to whom it administered the first dose.
Now the Medical Center has given its remaining 1,200 doses of Moderna vaccine to a local Elberton pharmacy, as part of the agreement with Public Health.
Public Health officials declined to comment Friday on the Elbert situation.
Poon added that "our main goal is to get vaccine doses into citizens' arms.''
Kemp said Thursday that the state would be finalizing plans in the next two weeks on adding other groups to the vaccine priority list. In his subsequent remarks, he focused on teachers, suggesting that educators may be next in line to be eligible for shots.
"I'm glad the state is considering opening up to teachers,'' Poon said.
Explicit New Guidelines
The Public Health order to providers on COVID vaccinations, dated Wednesday, outlines the penalties for not following guidelines.
Potential offenses targeted by the state include vaccinations done "outside of Georgia's current phase as reflected on DPH's website, except as set forth in the Accountability and Waste Avoidance Policy to avoid wasting vaccine.''
Other penalties pertain to providers who:
** Fail to report vaccine administration data into GRITS within 24 hours of administration.
** Knowingly vaccinate people who do not live or work in Georgia.
** Refuse to vaccinate an eligible person from a different Georgia county than the provider.
** Fail to use all reasonable efforts to administer a second dose to vaccine recipients who received a first dose from the provider.
The Medical Association of Georgia issued a statement Friday that said "Physicians understand that the COVID-19 vaccine is in short supply and that there needs to be an orderly and scientifically sound process for the distribution and administration of the vaccine.
"Physicians share the Georgia Department of Public Health's enthusiasm to vaccinate every Georgian as soon as possible, and they are abiding by DPH's vaccine administration priority categories and other requirements."
This story comes to GPB through a reporting partnership with Georgia Health News.
Secondary Content
Bottom Content