Section Branding
Header Content
Atlanta-Based Entertainment Journalist Pens Book On History Of Trap Music
Primary Content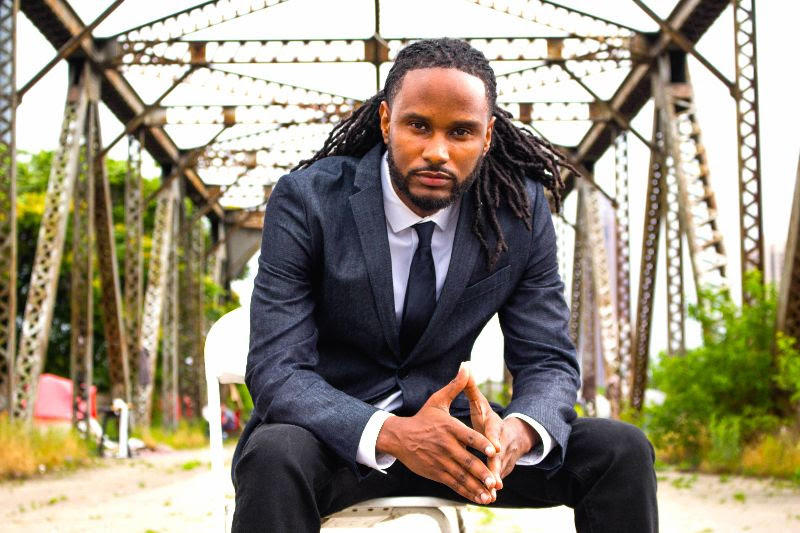 Atlanta-bred journalist Amir "A.R." Shaw has introduced his latest book, titled Trap History, which takes an intimate look into trap music and the social issues associated with the culture that music depicts.   
Inside the 230-page book, readers are introduced to interviews with 21 Savage, Big Boi, DJ Drama, Donald Glover, Future, Gucci Mane, Khujo Goodie, Killer Mike, Kilo Ali, Migos, Shawty Lo, T.I. Young Thug, Young Jeezy, and more.
Shaw also spoke to professionals such as Dr. Carl Hart, a professor of neuroscience and psychology at Columbia University, known for his research in drug abuse and drug addiction, and former Fulton County Assistant District Attorney John Turner, on how drug culture affected the community.
Besides the many issues that are discussed in the book, there's an additional factor that makes it even more special and that's the fact that it's a detailed account of Atlanta history, with interviews and testimonies from Atlanta residents, curated and written by an Atlanta native.
"I think it's important that we capture our culture. A lot of times there are people who aren't from our community that will do a book and get all this support and all this love," Shaw said. "I'm from the community. I lived it. I'm like a secondhand account. It comes from a person who really knows what happened."
A subgenre of hip-hop music, Trap music is a specific type of music that explores and often glorifies the fast-paced lifestyle of drug dealers. Originating in Atlanta, it gained popularity primarily through artists like T.I., Young Jeezy, and Gucci Mane.
"Trap music stands as one of the most popular subgenres to emerge in rap. But trap music is more than 808 beats and lyrics," said Shaw in the trailer for his new book and podcast. "It's a subgenre inspired by location."
In a previous interview with OkayPlayer, Big Boi told the publication that the first mention of "trap" in music was on the single "SpottieOttieDopaliscious," off Outkat's 1998 album Aquemini.
Dimas Sanfiorenzo, the managing editor of OkayPlayer, found that Kilo Ali was saying "trap" on "Keep on Rollin," a single off his 1991 debut album America Has a Problem. But while many Atlanta artists talked about the trap, Dungeon Family's Cool Breeze set the tone for modern-day Trap music with his debut album, East Point's Greatest Hits.
Shaw continued, "'Trap' is a term coined in Atlanta as a place where drugs are sold and bought. 'Trap music' is a form of rap that reveals how the sale of illegal drugs, drug use, and America's war on drugs affects poor and disenfranchised communities."
A veteran reporter who covers the Atlanta music scene and culture, as well as national stories in politics, sports, and entertainment, Shaw was able to sift through countless previous interviews conducted with some of the most notable artists, producers, and DJs from Atlanta as firsthand accounts to the origins of the music.
He also recorded testimonies from people directly affected by the trap and is able to curate a discussion involving addiction, poverty, mass incarceration, gentrification, and mental health.
Shaw said that the idea for the book came to him back in 2012 when a trip to London to cover the Olympics opened his eyes to how far Atlanta's culture and influence reached.
"Just being born and raised in Atlanta, you don't realize how much the culture in the city that you're from really has an impact on people until you go outside," Shaw said. "A colleague and I went to a bar, and these girls were telling us about 'Trap Night' in London.
"You got to understand. In 2012, Trap was still an underground thing. Of course, you had T.I. and Jeezy who were making mainstream recorders, but it was still an underground thing. It wasn't really national yet."
Shaw grew up in Oakland City, a neighborhood in southwest Atlanta located just south of the city's historic West End neighborhood.
"I grew up in Oakland City and it was around us. When you coming up in it you don't really see how bad it was until you come out of it. Coming up, we always heard 'trap.' In the '90s, it was just a slang term that people would say in Atlanta. I kind of wondered if people really knew the origins of it and where it came from, so around 2014/2015 I came up with the idea to put it in book form and capture the culture," Shaw said.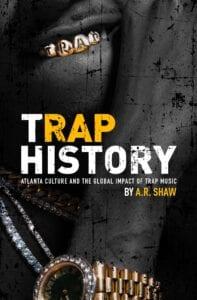 Sectioned into different parts, the book starts out with a focus on the music and its origins before shifting the focus to affected peoples, communities, and social issues.
"I have a chapter on The Bluff which is one of the notorious traps in Atlanta," Shaw said. I actually went down into The Bluff and I interview some individuals who were captured by addiction and individuals who sold drugs to give a view of what happened."
The Bluff is a local term for English Avenue and Vine City, two neighborhoods that are characterized by poverty, high crime, and drug use, with a large number of houses, boarded up and abandoned.
"Boarded-up homes built among the trees along the narrow streets … people loitering in the middle of vacant lots, casting hollow stares at passing motorists, and … young men hanging out on street corners, hollering at passers-by and then to lookouts down the street," said Thomas Wheatley in his 2012 Creative Loafing article titled, "The stadium effect: What happens when your neighbor is a multimillion-dollar shrine to sports."
In the article, Wheatley put a spotlight on Vine City which is not only an impoverished neighborhood but was the home of the Georgia Dome, which was demolished after Mercedes-Benz Stadium was built.
And while both facilities have been the homes of the Atlanta Falcons and housed many big events that racked in millions of dollars, right down the street is one of the worst neighborhoods in the city with some of the most impoverished people.
"There is a needle exchange program that happens in The Bluff every Wednesday where they exchange needles for individuals who are heroin addicts," Shaw said. "I was in The Bluff on one of those Wednesdays and I got a chance to talk to the people who do the program and some of the individuals who are addicted to heroin."
One of the people that said talked to was Kareem, a man somewhere around 60 years old who is also a heroin addict.
"This guy Kareem knew Dr. Martin Luther King Jr. and his family. People don't realize his last house is around the corner from The Bluff," Shaw said. "He pretty much broke down on how he started out, and how he tried heroin and that was his life. He feels like there's nothing else for him to do but get high. You want to do more but you can't do more because you're stuck in these circumstances.
"I think sometimes trap can be glorified and you don't really understand the people who were affected by what happened. There are people who live this every day and it's not something that you can throw some gold teeth on and put some money in the air. It's people who are suffering behind it so I wanted to show both sides of the story."
This story comes to GPB through a reporting partnership with The Atlanta Voice.
Secondary Content
Bottom Content