Section Branding
Header Content
Kemp Signs Amended Fiscal Year 2021 Budget
Primary Content
Gov. Brian Kemp and other Georgia leaders signed an amended state budget of $26.5 billion for fiscal year 2021 on Monday.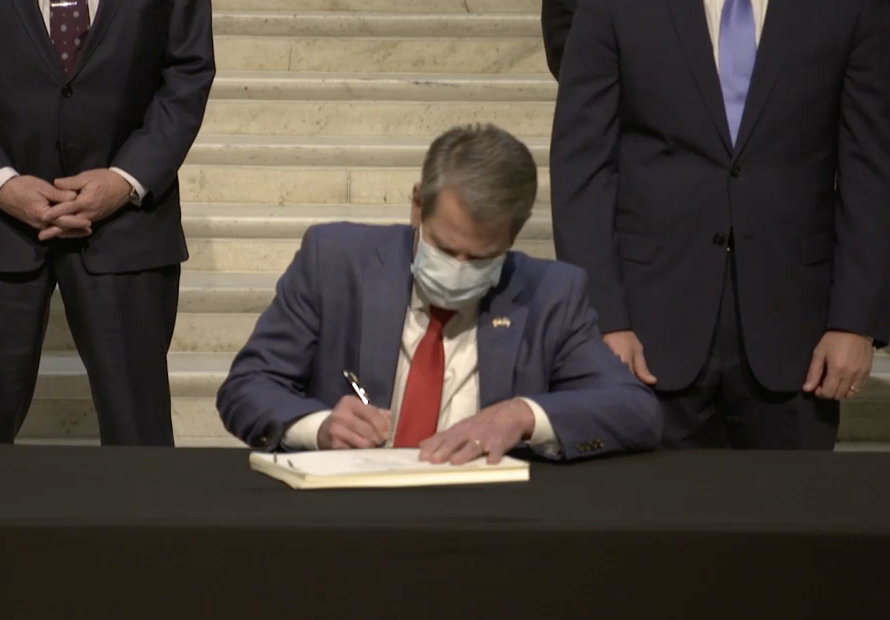 The new budget allocates for a $1,000 bonus for state employees who make less than $80,000 annually. 57,000 state employees will receive the one-time bonus.
"As other states look to furlough workers, cut essential services, or raise taxes, we acted early in the pandemic to budget conservatively and protect both lives and livelihoods," Kemp said in a statement.
Kemp announced similar bonuses for Georgia's public school teachers last month in his State of the State address with more than $600 million for K-12 education. Teachers will receive a $1,000 one-time bonus. The purchase of 520 new school buses are included in the budget.
The budget's amendments allocate $300,000 to the Georgia Coordinating Center for hospitals and health care workers across the state.
The state budget also devotes $20 million to expanding broadband internet access to rural regions.
Related: Electrical Co-ops Set To Provide New Broadband Internet For 18 Georgia Counties
Correctional officers will receive 10% raises in both state prison and juvenile detention systems.
Lawmakers added another $3 million to aid Georgia's tourism industry following a devastating year due to the pandemic.
The amended FY21 budget funds the state government through June 30. Lawmakers will continue to work on the FY22 budget.
The governor's office said the amended budget didn't include any cuts to agencies, furloughs, layoffs or new taxes.
"I thank Lt. Gov. [Geoff] Duncan, Speaker [David] Ralston, members of the General Assembly, and the House and Senate budget staffs who worked closely with my office to get this budget across the finish line," Kemp said. "By working together, we will make sure Georgia's best days are still ahead."
Secondary Content
Bottom Content