Section Branding
Header Content
NOAA Taking Input On New Right Whale Rules
Primary Content
Proposed regulations aim to protect right whales, but critics say they don't go far enough.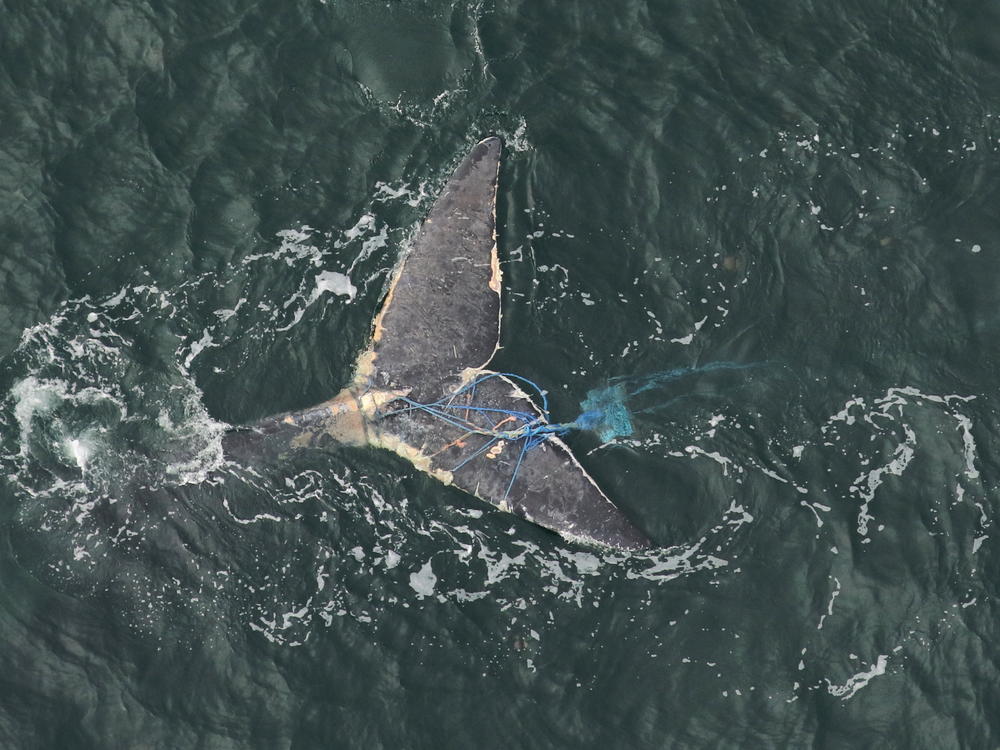 The public can weigh in this month on a federal plan aimed at saving critically endangered North Atlantic right whales.
Researchers estimate that fewer than 375 right whales are still alive. Their leading causes of death are getting hit by ships or tangled in fishing gear, especially long vertical lines such as those used in lobstering. Getting tangled in lines and dragging fishing gear through the ocean exhausts and stresses out the whales, and can cause serious injuries and infections.
So the National Oceanic and Atmospheric Administration has proposed new fishing and lobstering rules to prevent entanglements. 
But Gib Brogan with the environmental group Oceana said this week that the plan isn't good enough.
"The federal government put in very limited proposed closures" of fishing areas when whales are likely to be there, he said. "There's nothing that allows them to react to aggregations of whales, even though the technology is there."
The rules also call for weaker lobstering lines, rather than using new technology to fish without lines. The idea is that whales can break free more easily. But that would still cause the whales stress, Brogan said, and won't help weaker juvenile whales.
The lobstering industry in New England has pushed back strongly against restrictions they argue would hurt their businesses.
Brogan spoke during a small virtual rally Oceana hosted to educate people on right whales and encourage them to submit feedback on the proposed regulations.
There are four public hearings on the issue this month, and public comment is open until March 1.
Secondary Content
Bottom Content