Section Branding
Header Content
Coastal Georgia Health District Scaling Back COVID-19 Testing To Beef Up Vaccination
Primary Content
Officials say limiting testing operations to just two coastal counties will allow the health department to administer more vaccines.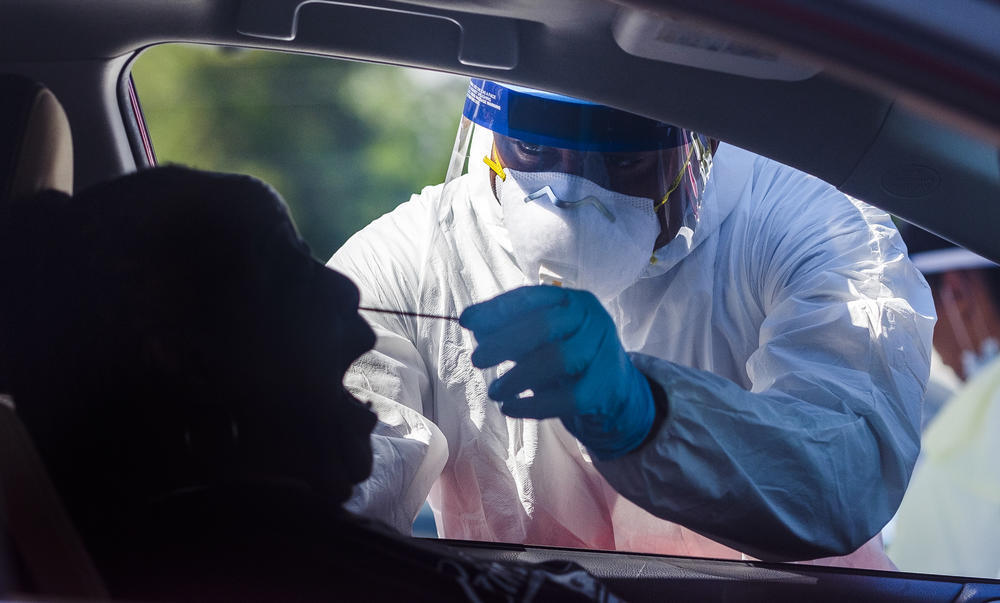 Georgia's Coastal Health District is cutting back on coronavirus testing in order to put more resources toward vaccinating people.
Starting Feb. 1, the public health department covering eight coastal counties will only offer COVID-19 testing in Chatham and Glynn Counties, home to Savannah and Brunswick. In the other six counties, they'll spend the former testing days doling out vaccines.
Health director Lawton Davis said they need to vaccinate as many people as they can as quickly as possible.
Both testing and vaccination are important, he said, "but it's kind of like a value judgment. And where are you going to get the biggest bang for your buck?"
The change comes as state lawmakers consider the governor's budget proposal, which includes no new state funding for the department of public health to address the pandemic. Advocates say more state money is essential.
Davis declined to comment on the funding debate.
The Coastal Health District earlier turned over management of its testing site at the Savannah Civic Center to a private company, Mako Medical, also to free up resources for vaccination.
Testing is still available from private providers in the other coastal counties.
Secondary Content
Bottom Content