Section Branding
Header Content
For The Homebound Elderly, Access To COVID-19 Vaccine A Challenge
Primary Content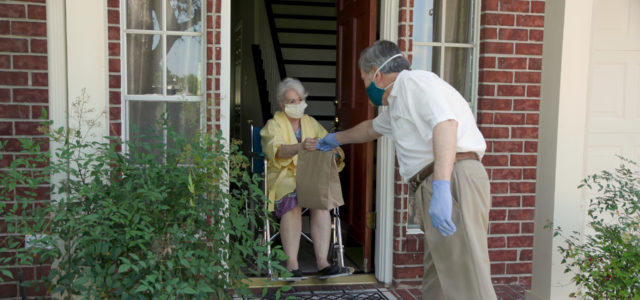 For Georgia seniors, the COVID vaccine rollout has been rocky at best.
Yet an increasing number of people 65 and older living in the community and in long-term care facilities now are receiving COVID-19 vaccinations.
But what about the elderly who are homebound? Right now, Georgia public health officials are wrestling with that issue.
Many elderly people are unable to travel by car to a facility where they can be vaccinated. Others might be able to go if a ride were available, but they live alone and have no family members to help them.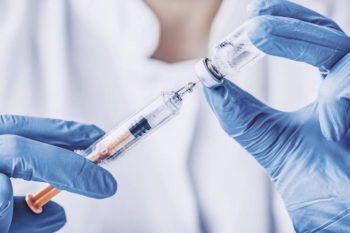 "I think it's an unmet need in our community and our state,'' Dorothy Davis, CEO of Visiting Nurse Health System, an Atlanta-based home health provider, told GHN this week. "It's not just a Georgia problem.''
NextAvenue.org reported this month that about 1.9 million adults over 65 are mostly homebound, and that 5.3 million have health conditions that make leaving home difficult. There's no national plan for getting COVID-19 vaccines delivered to older homebound adults, the article said.
State Sen. Gail Davenport, a Jonesboro Democrat, questioned Georgia's Public Health commissioner at a legislative hearing this week about elderly residents living in their homes who are unable to get a shot.
The commissioner, Dr. Kathleen Toomey, replied that the state is working on plans to collaborate with home health agencies to have them vaccinate the homebound elderly. "I know it's on people's minds,'' Toomey told legislators.
"There are frail elderly who live at home,'' she said. "It would be next to impossible for them to travel to a vaccination site, let alone stand in line at a mass vaccination event.''
But before vaccine can be brought into homes, regulatory and logistical barriers must be resolved, said Davis of Visiting Nurse, which works with about 6,000 patients. These patients include people with disabilities who get services through Medicaid waivers.
"We have truly bedbound patients,'' Davis said. "We work with physicians doing house calls.''
One major concern is vaccines' vulnerability to room temperatures, which can cause them to lose their efficacy. Both the Pfizer and Moderna vaccines need to be stored cold and used fairly quickly once the vials are opened.
"The home health nurse has to be affiliated with a vaccine provider to even have access to vaccine,'' said Public Health spokeswoman Nancy Nydam. "Then there is the handling of the vaccine – temperature control – the vaccine has to be used within six hours once the vial is punctured; vials have either five or ten doses depending on manufacturer. It's not a vaccine that is easily administered or transported one dose at a time.''
For homebound people who can be transported, it's likely that their relatives or other caregivers will need to find a way to get them to vaccine centers, said Dr. Steven Albert, professor and chair of the University of Pittsburgh Graduate School of Public Health's department of behavioral and community health sciences, according to NextAvenue.org.
"It is a very confusing picture right now," Albert said. "It's easy to get vaccines to nursing homes. But for every one person in a nursing home, there are probably five people in their homes with equal levels of disability who rely on a combination of family and community-based services."
Kathy Floyd, executive director of the Georgia Council on Aging, said Wednesday that the situation with homebound patients must be worked out.
"With seniors in facilities getting vaccines and the mobile 65-plus population targeting county health departments and private vaccination sites, homebound seniors are left out of the equation,'' Floyd said. "Vaccinating them is not an easy task, but one that Georgia needs to address, especially in rural areas.''
Davis added, "We need a plan in Georgia. I think we have seniors who are really struggling."
This story comes to GPB through a reporting partnership with Georgia Health News.
Secondary Content
Bottom Content