Section Branding
Header Content
Poll Finds Georgia Senate Runoff Races In Virtual Dead Heat
Primary Content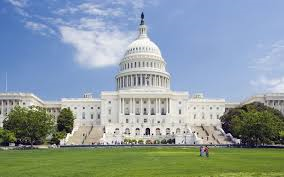 Georgia's two U.S. Senate races are too close to call heading into the final three weeks before the Jan. 5 runoffs, according to a new poll from Insider Advantage and Atlanta's Fox 5.
The poll of 500 likely Georgia voters, conducted Monday by telephone, found Republican U.S. Sen. David Perdue holding a slight lead over Democratic challenger Jon Ossoff, 49.0% to 47.8%.
In the other contest, GOP Sen. Kelly Loeffler held a similarly narrow advantage over Democrat Raphael Warnock, 49.2% to 48.0%.
In both cases, the difference between the two candidates was well within the poll's 4.4% margin of error.
"The Republican candidates have found their footing," said Matt Towery, chairman of Insider Advantage and a former Republican state legislator. "However, that footing is tenuous, given that turnout in absentee ballots cast and early voting thus far has shown a high level of African American voter participation."
Offsetting that is the huge lead Perdue and Loeffler enjoy among white voters, at 68.4% for both candidates. African American voters heavily prefer Warnock, the pastor at Atlanta's Ebenezer Baptist Church, at 82.2%, and Ossoff, who polled 79.6% of Black voters.
Independent voters, who used to lean Republican in Georgia, are going for the Democrats, according to the poll. Warnock has the support of 62.9% of the survey respondents, with Ossoff at 55.7%.
Men prefer Loeffler and Perdue, with the Republican incumbents garnering the support of 55.2% and 53.2% of the male vote, respectively. Women went the other way, backing Ossoff with 54.6% of their vote and Warnock polling 53.7% among female voters.
Broken down by age, the strongest support for the Republicans comes from voters 65 or over, with 56.7% for Loeffler and 56.4% for Perdue. Warnock and Ossoff polled highest among voters ages 18 through 39, with Warnock at 50.0% support among those younger voters and Ossoff at 48.7%.
"[Perdue and Loeffler] need to up those [senior voter] numbers to feel comfortable about a potential win in January," Towery said. "Meanwhile, Ossoff and Warnock must cut into the 15% share of the African American vote that the two Republicans currently enjoy. That number usually slips below 10% for most Republicans by Election Day."
This story comes to GPB through a reporting partnership with Capitol Beat News Service.
Secondary Content
Bottom Content