Section Branding
Header Content
Absentee Ballots Not Automatic In Ga. U.S. Senate Runoff
Primary Content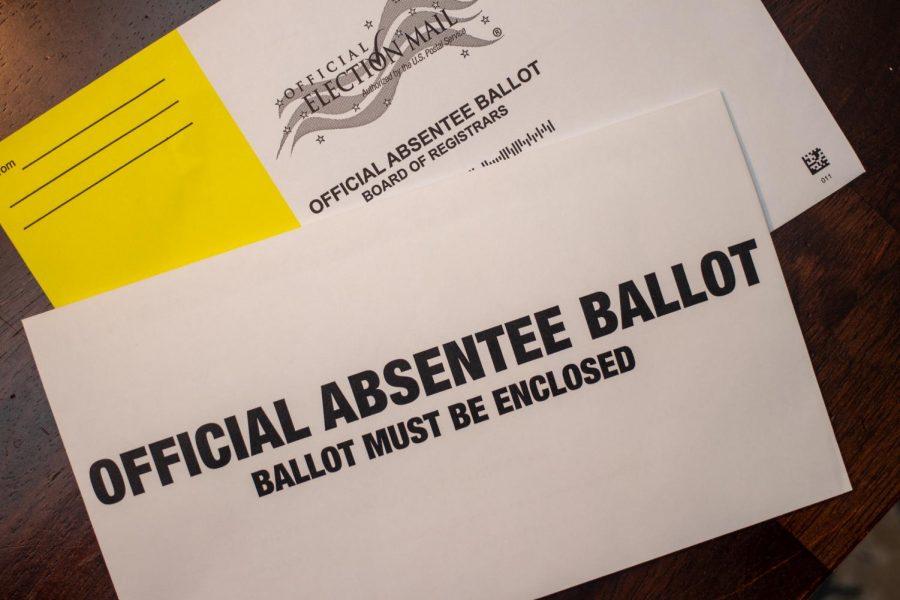 As the state prepares for two U.S. Senate runoff elections, most voters must take additional steps to obtain an absentee ballot this time.
Macon-Bibb County Board of Elections chairman Mike Kaplan wants voters to understand that absentee ballots are not being sent automatically.
"Just because you got an absentee ballot in the last election does not mean you'll get an automatic ballot in this election unless you're one of our 13 or so thousand elderly or disabled that are on our list," Kaplan said in a recent meeting. "Everyone else, even if you voted by absentee in the Nov. 3 election, has to request an absentee ballot. I want to make that very clear."
The Macon-Bibb County Board of Elections began sending out absentee ballots Nov. 18 to those who recently requested them or were already on the list.
Anyone who previously requested an absentee ballot and checked a box for elderly or disabled will be automatically mailed a ballot for the upcoming runoff, said Macon-Bibb elections supervisor Jeanetta Watson.
Kaplan is worried voters might be confused since all active voters were mailed ballot requests this summer.
To lower the COVID-19 risk and burden on polling places in the June elections, Georgia Secretary of State Brad Raffensperger sent absentee ballot request forms to all 6.9 million active voters in the state.
In that effort, a record 1.6 million Georgians requested an absentee ballot for the June primary with more than 1.1 million voting by mail and more than 1.2 million voting in person.
After that unprecedented request, an online portal was enacted before the Presidential Election allowing Georgia voters to request a ballot through a valid Georgia State ID or Georgia Driver's License number. A no-excuse policy allows anyone to request an absentee ballot for any reason.
In a recent Washington Post editorial, Georgia's Secretary of State Brad Raffensperger stated the presidential election results are sound. Raffensperger also announced this week his office is investigating four groups allegedly trying to get out-of-state residents onto the state voter rolls.
"Voter rolls are maintained to ensure that only living and qualified voters remain on the registration lists – and, importantly, that each ballot goes to the correct address," the editorial stated.
But last month, a Macon man contacted the Center for Collaborative Journalism after he was surprised to see on the secretary of state's website that an absentee ballot had been requested for his father, who died in August. The ballot has not come, which could mean the death notice was received and the registration and ongoing automatic request were voided.
According to Georgia law, the state registrar is expected to furnish by the tenth day of each month the list of residents who died the prior month. That list filters down to the local boards of elections so that rolls can be purged.
With the pandemic, it was not immediately clear whether Georgia death notices have been sent in a timely manner or if elections staff have been so busy with the recounts that the monthly purging is delayed, which would account for ballot requests for those who died recently.
The Macon-Bibb County registrar has yet to respond to requests for clarification.
Monday marks the voter registration deadline to vote in the Jan. 5 election, with early voting beginning the following Monday, Dec. 14.
You have until Jan. 1 to request an absentee ballot, which is less than the five days recommended for mail delivery.
To save postage or meet the deadline, filled in ballots can be dropped off at the Macon-Bibb County Board of Elections before 7 p.m. on Jan. 5 or placed in a secure absentee ballot drop box.
The county installed boxes at the elections office at 2525 Pio Nono Ave. Suite 1200 and in front of the Bibb County Courthouse at 601 Mulberry St.
Kaplan hopes to have a third box installed in the coming days at the Charles A. Lanford, M.D. Library at 6504 Houston Road on the southern end of the county.
Ballots will be removed and the boxes will be locked at 7 p.m. on election day.
In-person advance voting will be held Dec. 14-30 at the Board of Elections, the Elaine H. Lucas Senior Center at 132 Willie Smokey Glover Drive and at Theron Ussery Park Community Center at 815 M. Macon Park Drive.
Secondary Content
Bottom Content