Section Branding
Header Content
Georgia Supreme Court Tosses Out Case Against Former Superior Court Judge
Primary Content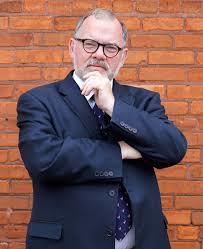 The Georgia Supreme Court on Monday dismissed a disciplinary case against former Superior Court Judge Robert M. "Mack" Crawford, citing the state Judicial Qualifying Commission's decision not to seek to ban him from judicial office permanently.
Crawford resigned from the bench on the Griffin Judicial Circuit after the commission recommended he be removed from office for ordering the Pike County clerk to disburse $15,672 in court funds to his personal checking account.
"Critical to our analysis of the evidence, though, is the fact that Crawford has since resigned, thereby voluntarily removing himself from office, which was the very sanction sought in the formal complaint," the court wrote in a 10-page opinion.
"Under these circumstances, we conclude that it is unnecessary for us to decide definitively whether the evidence was sufficient to support … his removal from office."
Justice Keith Blackwell went further by casting doubt on whether the court has the power to ban anyone from holding judicial office permanently. In a nine-page concurrence joined by three other justices, Blackwell wrote the Georgia Constitution gives that power only to the General Assembly.
"Any judge may be removed, suspended or otherwise disciplined for willful misconduct in office," he wrote. "But a lifetime disqualification from judicial office strikes me as a greater sanction than removal or suspension from presently held office."
Crawford, a former member of the state House of Representatives, pleaded guilty to misdemeanor theft last February and was sentenced to 12 months on probation. He resigned the judgeship as part of the plea deal and agreed not to seek or hold judicial office during the probationary period.
Crawford was represented before the state Supreme Court by former Gov. Roy Barnes.
This story comes to GPB through a reporting partnership with Capitol Beat News Service.
Secondary Content
Bottom Content