Section Branding
Header Content
Chatham County Judge Denies Trump, Georgia GOP Lawsuit Over Absentee Ballots
Primary Content
A Chatham County Superior Court judge dismissed a lawsuit in which the Trump Campaign and the Georgia Republican Party alleged elections workers mishandled 53 absentee ballots.
After more than an hour of evidence and testimony by the Georgia Republican Party, the Trump Campaign, the Georgia Democratic Party and the Chatham County Board of Registrars chairman, Judge James F. Bass Jr. announced his decision in eight words: "I'm denying the request and dismissing the petition."
The lawsuit, filed late afternoon Wednesday by the Trump Campaign and the Georgia GOP, stated that two poll watchers, Jackson Carter and Sean Pumphrey, saw an election worker mix stacks of absentee ballots in contravention of proper procedure. During the court hearing, the Trump Campaign lawyers argued that the actions indicated that the vote counts could have been contaminated by ballots which had arrived after Election Day.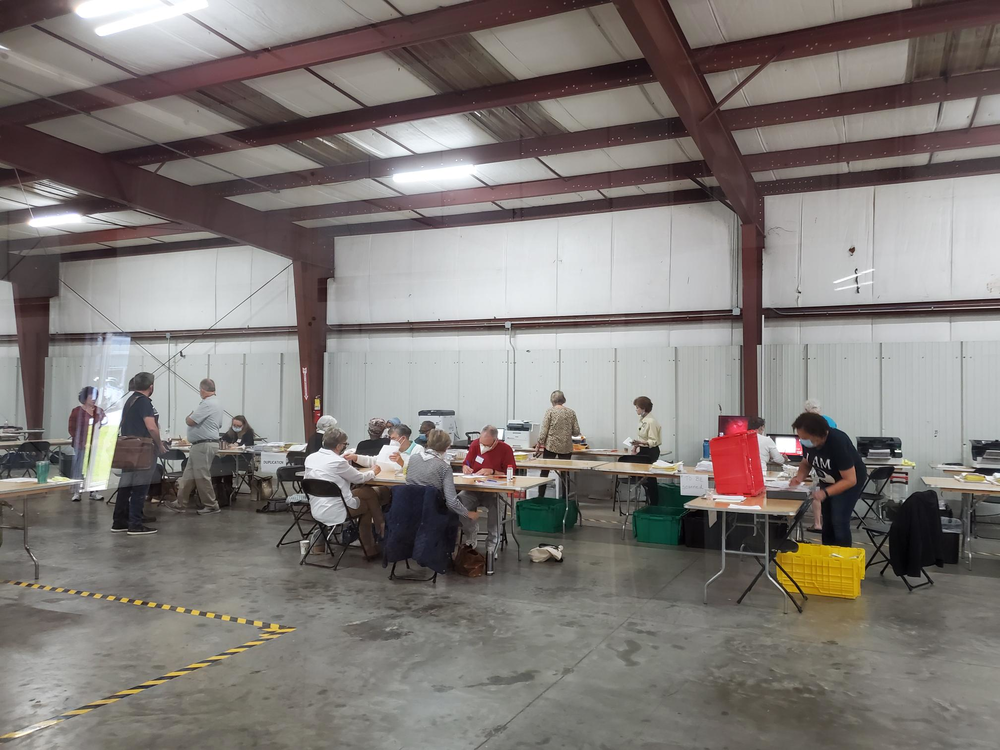 The legal team also sought to undermine the security measures taken by local poll officials who are handling an unprecedented number of mail-in and absentee ballots due in large part to the ongoing COVID-19 pandemic. However, they provided few details to illustrate their argument in the live-streamed video hearing watched live by more than 5,000 people. 
Secondary Content
Bottom Content