Section Branding
Header Content
Experts Offer Halloween Safety Tips Amid COVID-19 Pandemic
Primary Content
With Halloween fast approaching amid the coronavirus pandemic, many in the Atlanta metro area are taking steps to ensure that the holiday does not end up scarier than it needs to be.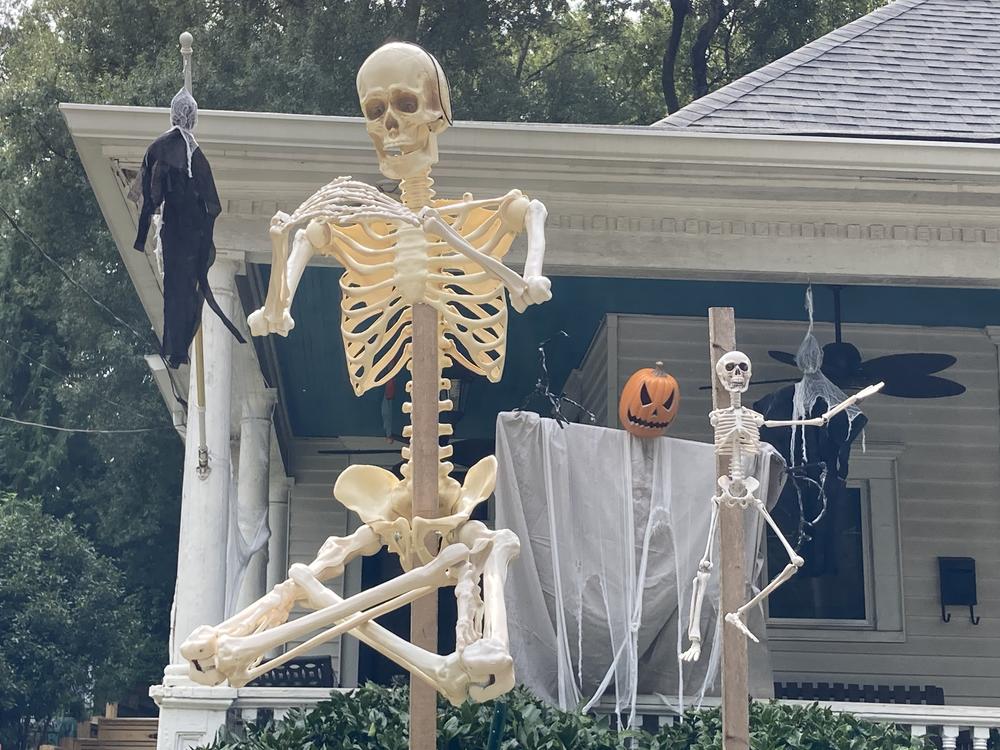 In a press conference held earlier this month, Dr. Colleen Kraft, the associate chief medical officer at Emory University Hospital, assured Georgia parents that Halloween activities can continue as long as trick-or-treaters and those handing out candy take some basic safety precautions.
"There's a couple ways to sort of modify traditions," Kraft said. "The interactions that occur during Halloween just need to be given ground rules."
Some ways to reduce risk include keeping space between trick-or-treating groups and remaining outdoors the entire time, as well as incorporating nose-and-mouth-covering masks into Halloween costumes that may not already have them, Kraft said.
For families who are giving out candy from their homes, Kraft recommends trying to minimize contact with the various children passing through the neighborhood. 
While everyone should be masked, she advises people to consider wearing food service gloves, using grabber tools to dole out sweets, or simply leaving a bowl of candy on the front porch. 
As for eating the loot, she said basic hygiene is sufficient.
"I'm not necessarily advocating wiping down candy treat wrappers, but I think just trying to make sure there's some cleanliness involved, sort of as we do most years," Kraft said. "In general, viruses don't live on plastic surfaces after a day or two. I think I may recommend setting aside if there's a real concern."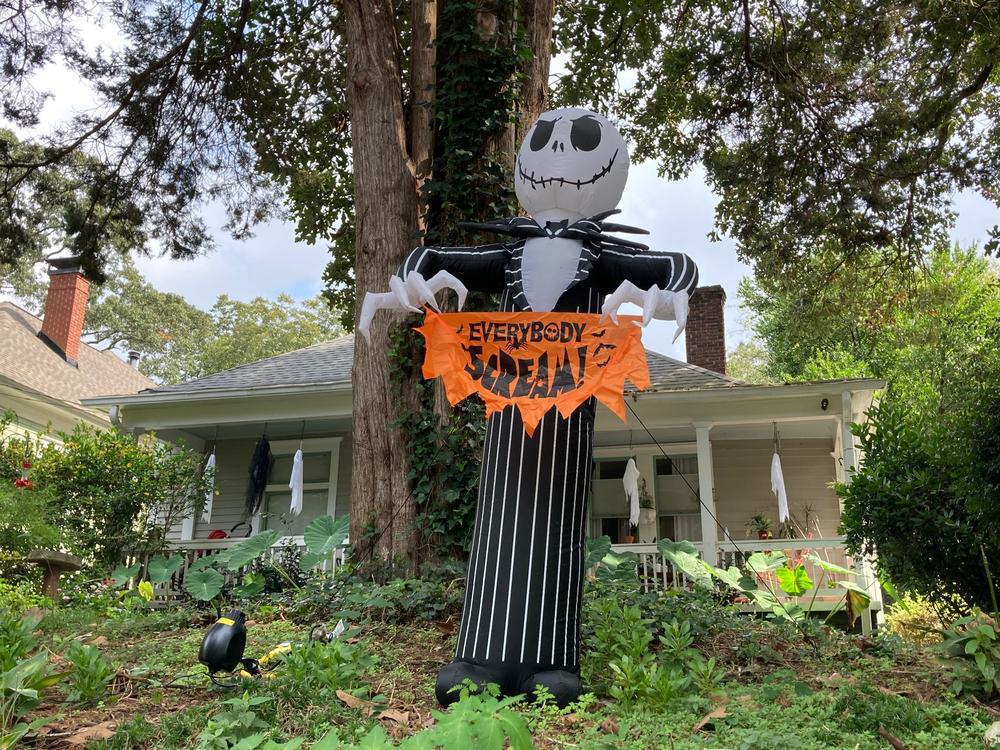 Regarding other festivities, she said that outdoor, socially distanced activities are safe. Conversely, she advised against visiting haunted houses, which may not be well-ventilated. Kraft's advice falls in line with the Centers for Disease Control and Prevention's latest guidance concerning Halloween safety. 
The CDC recommends holding at-home candy scavenger hunts, watching a scary movie with family, or decorating pumpkins with neighbors or friends while maintaining distance. 
Other institutions have also been busy transforming the holiday to reflect the new normal. Throughout October, the Museum of Design Atlanta has held "Spooky Studios for Kids," a series of online workshops to get children between the ages of 8 and 18 in the Halloween spirit. These range anywhere from making Halloween bats out of paper and designing a virtual haunted house, to creating scary 2D animations. 
Parents are taking advantage of these alternative forms of holiday fun. Sikiu Yepes says that she is unlikely to let her fourth-grade daughter trick-or-treat this year. 
"We do know that the North Georgia Zoo is doing a trick-or treat-type of event and it's a drive-thru and I'm assuming they'll have decorations and all that," Yepes said, "so we might do that instead of going within our neighborhood."
But once Halloween 2020 is past and the costumes put away and the candy eaten, there's no time to relax: Christmas is coming, and COVID-19 will be haunting us for the foreseeable future.
Secondary Content
Bottom Content