Section Branding
Header Content
Georgia Leaders React To President Trump's COVID-19 Diagnosis
Primary Content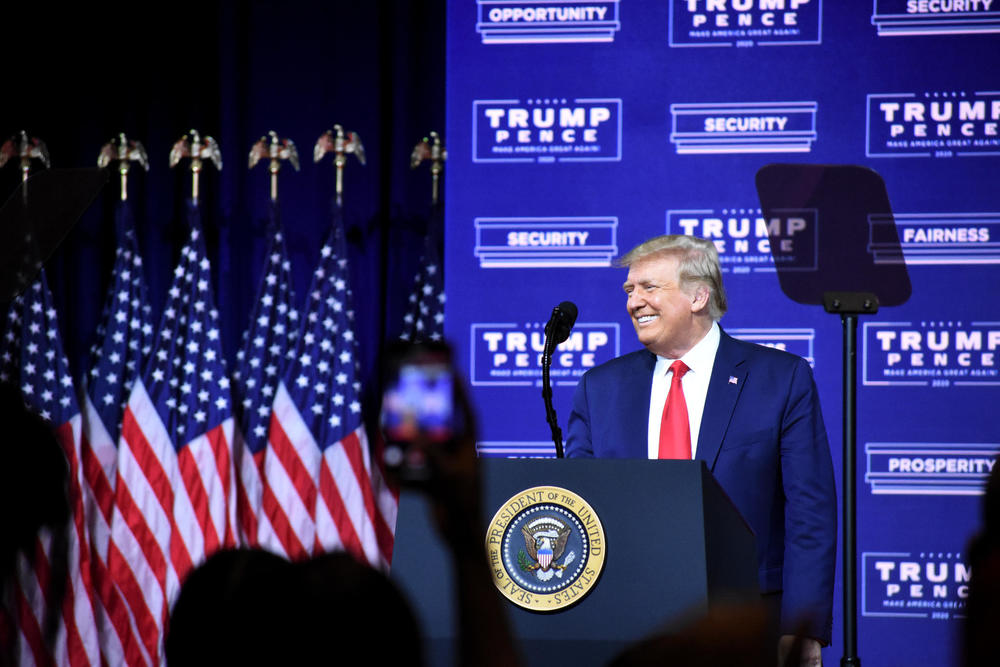 Georgians woke up Friday to the jolting news that President Donald Trump tested positive for COVID-19 just a month before the election.
Trump tweeted over night that he and First Lady Melania Trump both tested positive for the novel coronavirus. Thursday night, it was reported that the president's close advisor, Hope Hicks, who traveled multiple times this week with Trump, had tested positive for the virus.
"Tonight, @FLOTUS and I tested positive for COVID-19. We will begin our quarantine and recovery process immediately. We will get through this TOGETHER!" Trump said in his tweet just before 1 a.m.
The White House physician said only that the two "are both well at this time" and expected to continue fulfilling his duties, according to the Associated Press. As a 74-year-old, Trump is at higher risk of serious complications from the virus.
The news is expected to roil the presidential race with Election Day just a month away. In Georgia, absentee ballots are already sitting on some kitchen counters and in-person early voting is set to start in a little more than a week.
Biden has criticized Trump's handling of the pandemic throughout his campaign, but he had not commented on the president's diagnosis as of early Friday morning. Trump said during this week's chaotic presidential debate that he wears face masks when "needed" while mocking Biden's use of one.
At the debate, Trump also defended his recent campaign rallies as safe because the large, tightly packed events have taken place outside.
The Biden campaign had not yet publicly commented on the news as of early Friday morning, but several Georgia leaders quickly tweeted their reactions.
"Our thoughts and prayers are with the First Family, and all suffering with Coronavirus," tweeted Atlanta Mayor Keisha Lance Bottoms, a key supporter of Trump's rival, Democratic presidential nominee Joe Biden, and someone who tested positive for COVID-19 in July.
"A COVID-19 diagnosis is unsettling, and even more so when a loved one also tests positive. Derek and I wish the First Family a speedy recovery," she said.
Here's a look at initial reactions from Georgia officials to the news:
Secondary Content
Bottom Content