Section Branding
Header Content
Georgia Shows High COVID-19 Totals At Colleges, But UGA Reports Improvement
Primary Content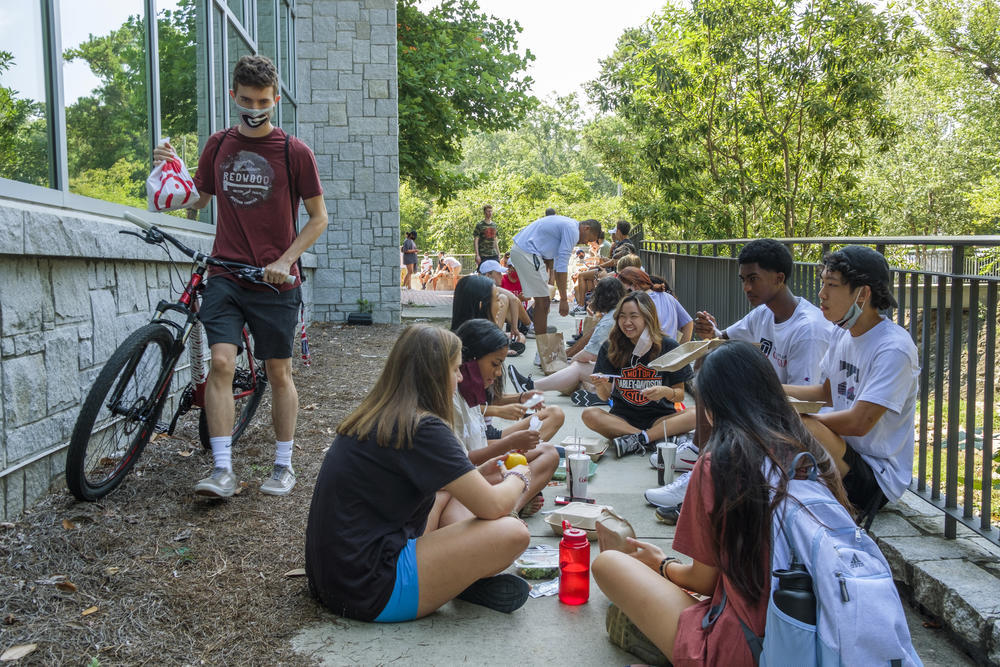 Georgia has seen several positive trends recently on COVID-19.
New infections reported daily have come way down. Georgia health officials reported just over 600 new cases Monday — one of the lowest increases since early June. About 1,000 were reported Tuesday, well below peak levels.
The state is no longer in the COVID-19 "red zone.'' The latest report from the White House Coronavirus Task Force found Georgia at 23rd in the country for new cases, a nine-spot improvement from the previous week. And COVID hospitalizations have declined significantly as well.
But there's a nagging measure that puts Georgia high on an undesirable list.
The state is No. 2 among states for cumulative infections on its college campuses, trailing only Texas, according to a New York Times listing.
And the University of Georgia appears to lead the nation in the Times listing of total coronavirus cases, at 3,532, also a cumulative total since the pandemic began.
But the Athens university has reported sharp declines in the number of cases reported by faculty, staff and students for two consecutive weeks. The virus positivity rate at UGA's surveillance testing site, where 1,974 tests were administered, has dropped to 3.55 percent, UGA officials said last week.
More than 35 U.S. colleges have reported at least 1,000 cases over the course of the pandemic, according to the Times index.  The only other Georgia college to report that many is Georgia Southern University in Statesboro. The data are as recent as Sept. 25, the Times said.
Georgia has 8,733 COVID cases at 35 schools, a number exceeded only by the 12,460 cases reported at 80 schools in Texas, according to the Times listing.
"It's a patchwork system'' of college testing and reporting in the state, said Amber Schmidtke, a public health microbiologist who tracks Georgia COVID-19 data in the online report The Daily Digest.
Many Georgia colleges are not reporting data, Schmidtke said Tuesday. "We don't have a unified collection of data.''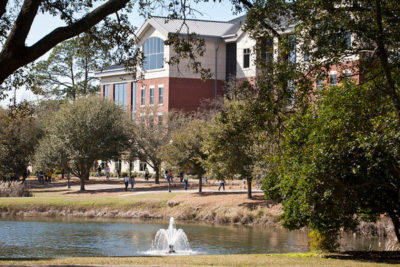 Some college case numbers here may not show up in Georgia public health reporting because they're identified in rapid antigen tests, which aren't included in the Department of Public Health data that the agency provides, Schmidtke said.
Smaller schools may not have the testing and financial resources to do a large amount of surveillance testing, she added. "They're doing the best they can.''
A Georgia Southern epidemiology professor, Isaac Chun-Hai Fung, said Tuesday that each college in each state has its own testing policies plus its other interventions. "And each state's policy is different. So, it is very difficult to make any direct comparisons between colleges and between states," he said.
Dr. Harry Heiman, a public health expert at Georgia State University, said some colleges here are mostly doing surveillance of asymptomatic students, while others are testing students who "self-select'' for a test, Heiman said. "Total numbers are cumulative, so they may not reflect trends, which overall seem to be improving. The actual number of cases can also be impacted by the number of tests performed.''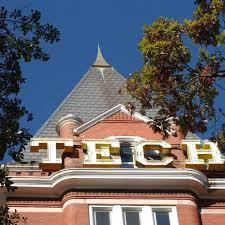 Georgia Tech "is a great example of a university using a systematic approach that has served them well. While their total case count is 998, their aggressive testing, case identification, and isolation [practices] have led them from over 100 cases per day to only several cases per day and test positivity of 0.1%,'' Heiman said.
UGA, with the highest number of cases, appears to be improving, he added.
"This second week of low numbers and an ever-improving positivity rate are very encouraging," said UGA President Jere Morehead in a statement last week. "It's clear that the measures we are taking on campus and in our classrooms are working. However, let's not become complacent. COVID-19 remains a serious public health issue.''
Dr. Mark Ebell, a public health professor at UGA, said Tuesday that the actual number of cases at the university "is actually considerably higher than the 3,532 reported in the Times, since that doesn't include asymptomatic cases or symptomatic cases not voluntarily reported by students."
A spokesman for the University System of Georgia, meanwhile, said safety measures on campuses are working.
"Initial increases in positive COVID-19 tests have been largely among students and appear to be a result of off-campus activities, something institutions nationally have also experienced," said the spokesman, Aaron Diamant, in a statement. "Three USG campuses experienced spikes, but those numbers have dropped significantly. Students who tested positive mostly have had mild or no symptoms and have returned to class after getting well. We have also seen few cases among faculty and staff, reinforcing that on-campus risk reduction efforts are working."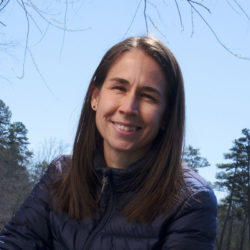 Also, UGA researchers have been testing wastewater for the presence of COVID-19 in the Athens community for the past 20 weeks.
Erin Lipp, a professor of environmental health science in UGA's College of Public Health and principal investigator, said that after a rapid rise in the levels of COVID in sewage sampled, the tests found a leveling off three weeks ago, and a decline a week ago.
"The uptick of COVID in sewage starts trending up a week before cases trend up,'' Lipp said Tuesday. The current trends follow a gradual reduction of cases reported recently in the Athens community.
Hundreds of universities and municipalities are also testing wastewater to detect communitywide trends, Lipp said.
Secondary Content
Bottom Content