Section Branding
Header Content
Black Student Finally Receives Degree 50 Years After Heartbreaking Denial
Primary Content
In 1968, Macon's Gwendolyn Payton approached the head of Mercer University's art department. She wanted to discuss pursuing an art degree. He told her she didn't have what it took to earn one, because she was Black.
"He used a word that I don't want to refer to myself as, but he said, 'You are not smart enough to be able to get a degree from my department.' And I looked at him, and I thought, 'Are you joking?'" she said. "He went on to proceed to say that colored people probably couldn't get more than a C in his department and could never really get a degree from his department."
It wasn't the first time Payton was told she couldn't do something.
She went to high school at Macon's A.L. Miller High School, where the principal said she was unsure Payton could graduate.
"I had heard that before. That was not new, and I graduated from high school, so I didn't really take it as really something that would stop me from getting my degree," she said.
The department head eventually blocked Payton from receiving her art degree by not allowing her to participate in the senior art show, the final requirement for her major. She graduated with a degree in biology.
"So that was really very, very heartbreaking to me because I had worked for four years," Payton said.
It's been almost 50 years, but it turns out that department head was wrong about Payton earning her art degree. After hearing Payton's story, Mercer faculty decided to host Payton's senior art gallery, along with work she's produced since, to complete the final requirement for her art major.
The gallery, entitled "Faith of the Dreamer: Opposition to the truth may derail the dream but the faith of the dreamer prevails," is available to view for free in Plunkett Gallery in Hardman Hall, and a is scheduled for 10:30 a.m. Friday.
"You come to realize that things can and do happen for a reason at certain times, and honestly, I think that this was the time that I'm supposed to be getting it," Payton said.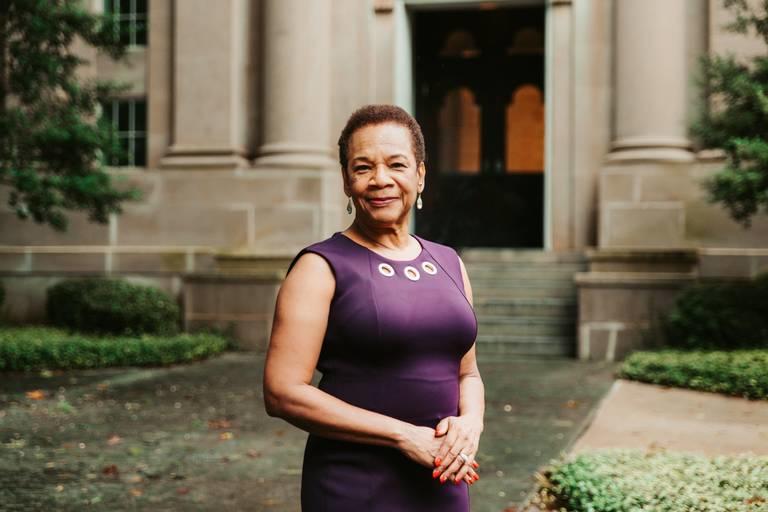 HER LIFE
Payton enrolled at Mercer in 1968 after she participated in Mercer's Upward Bound program in high school.
Although she wanted to study history, she said she felt the program wasn't comprehensive enough at the time because it didn't include much African American history.
She decided to study biology and art, hoping to pursue a career in medical illustration.
Before her senior year in the spring of 1971, she met with the head of the art department to discuss the remaining requirements for her major because she was planning to get married that summer. She discussed using the work she would do over the summer for her Medical College of Georgia portfolio as her senior project, and she said she doesn't remember him having any objections to it.
When she returned to campus in the fall, married and pregnant with their first child, she went to the department head to discuss her portfolio being shown in the senior art show to fulfill her major requirements.
"He told me I needed to do some more paintings. Well, I did some more paintings and two other paintings, including the one called 'Rebirth of Colored Folk.' He seemed to be very offended by it, and he told me that they were too controversial to be put in the senior show," Payton said. "Ultimately, he told me I couldn't put anything in the senior show."
The department head told her if she couldn't take another class in the spring, she wouldn't graduate with an art major. Payton wasn't able to attend class in the spring because she was going to have a baby, and at the time, she didn't know what else she could do to get her art major, she said.
After graduating with a biology degree from Mercer, Payton earned another bachelor's degree in medical technology from the Medical College of Georgia, which is where her husband received his medical degree.
They started a medical practice in Athens, and they worked together for many years.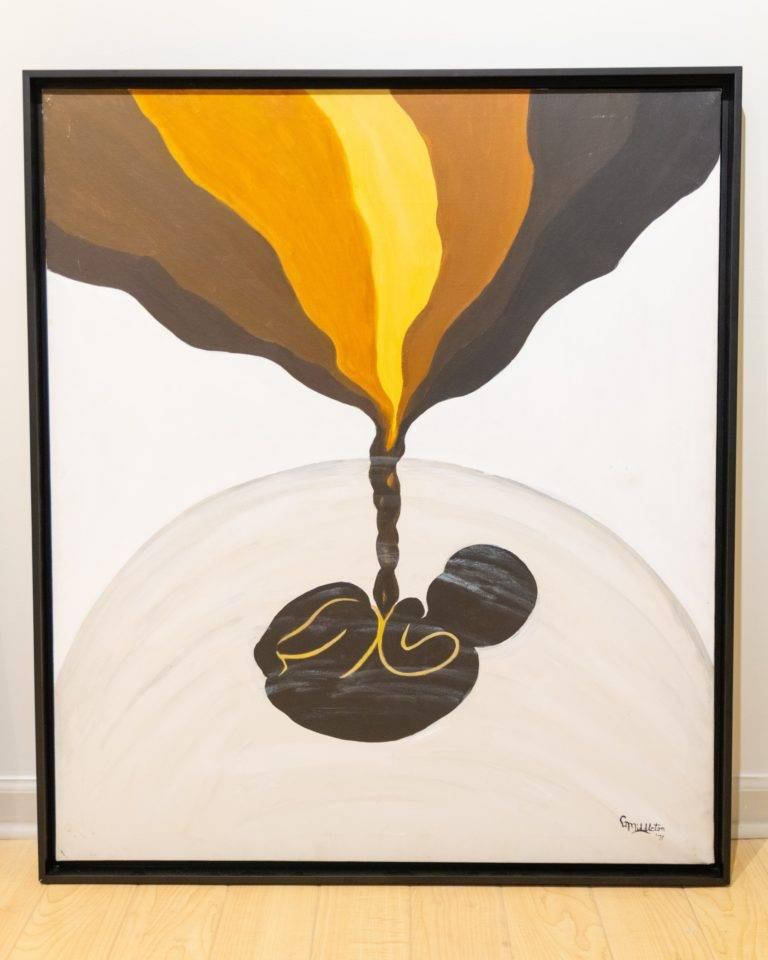 "I used to tell my husband, 'You look so good on paper, but once we show up, something happens,' and that's really, really, really sad. I think that our lives have turned out to be what they are because we have not allowed those things to deter us from doing what we thought we needed to do."
THE RIGHT TIME
Mercer faculty learning about Payton's story took a certain amount of luck.
Payton was waiting for a shuttle at the Atlanta airport to take her back to Athens in October 2019 when she sat beside Sarah Gardner, a history professor at Mercer.
After realizing connection with the university, Payton began telling Gardner her story, and Gardner received Payton's permission to look into it.
Gardner talked to Anita Olson Gustafson, the dean of the college of liberal arts, verified Payton's story with Mercer's registrar and devised a plan with art department faculty Craig Coleman and Ben Dunn to host Payton's senior art show.
"I've come to learn that some people have ideas about me as an African American even without knowing me, and they make an assessment, and depending on where they are, they can cause difficulty. They can be a hurdle that I'll have to jump over, but I really feel that this is the time," Payton said.
RIGHTING THE WRONG
Ben Dunn, the director of the McEachern Art Center and lecturer at Mercer, helped install Payton's artwork with the help of his students at Mercer.
"It represents 48 years of painting by a pretty committed artist who is still making very valuable and interesting work, and in addition to that, it has this impactful historical narrative kind of embedded in the history of the work as well; so you get, in a way, a lesson about the institution, and sort of a move towards an attempt at racial justice on our behalf as well as just valuable artwork that you can enjoy looking at," Dunn said.
"She was not allowed to exhibit her artwork as you can see inside. It was deemed too controversial at the time, which in the context of fine art in 1972 is pretty laughable to consider that too controversial. I think there's an assumption that the work being related to thoughts about like Black liberation and Black consciousness was obviously problematic for some of the oldest guard here who prevented her from exhibiting the works, thus preventing her from earning her fine art major as well."
Dunn said his students took the work of installing the art very seriously, and he believes they were happy and proud to be a part of the project, he said.
"They have been kind of the presence of the current cohort of students kind of correcting that historical gesture by the university from almost five decades ago, so that's been a really cool and enlightening part of the experience is getting students engaged," he said. "We really didn't spend a lot of time talking about is this right or wrong. We just kind of assumed this is the right thing to do at this point, and then they've just kind of put work into it and been a part of the solution rather than kind of obsessing over the institutional wrong from that long ago."
Payton said she has no hard feelings of the department head, who has since passed away.
"My one regret is that my mom had worked really, really hard to push me to go to school, and she wanted me to get my degree. She knew that I deserved it, and she passed away in April. She's not going to be able to be here with me on Friday, but the other side of the coin on that is that she knew that I was going to get it, and she really had so much joy about it," she said. "I'm really happy that she had so much joy from knowing that before she passed away."
Secondary Content
Bottom Content