Section Branding
Header Content
Jimmy Carter Sets Record Straight On Willie Nelson And Weed At White House In New Documentary
Hero Image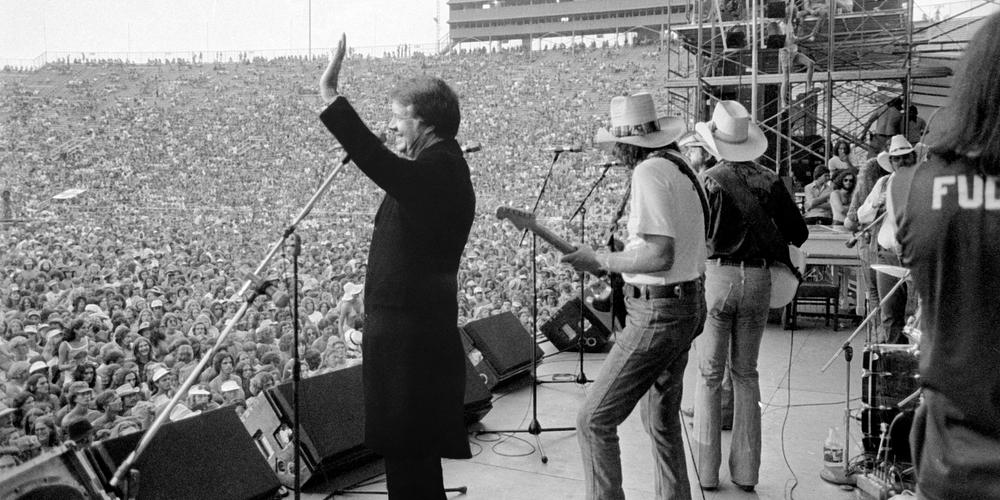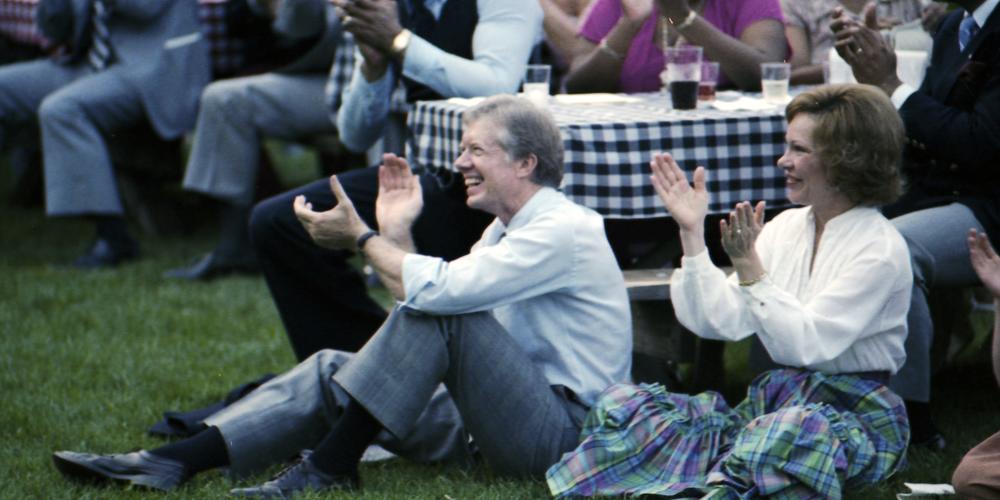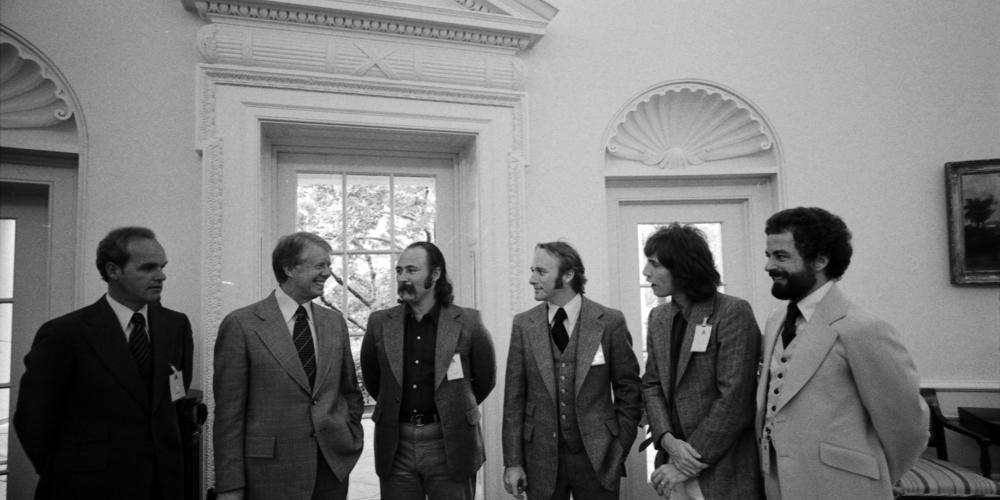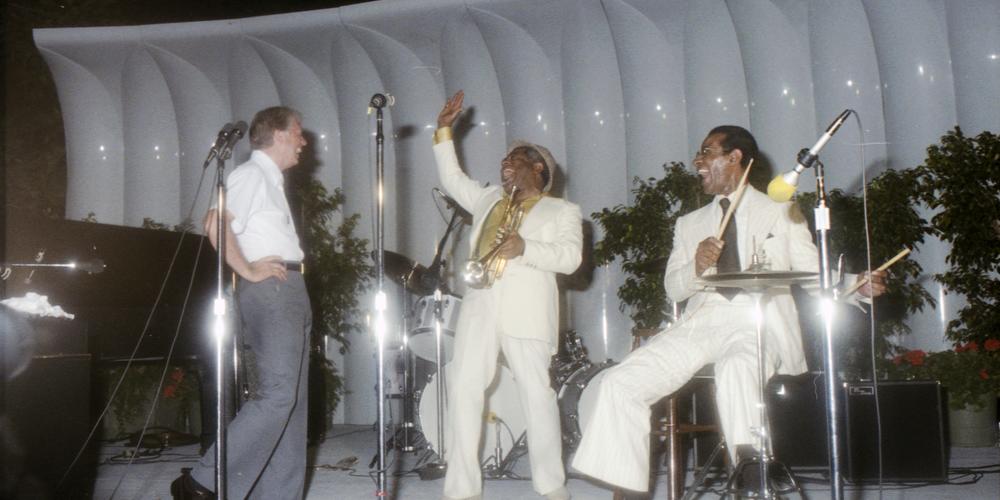 Primary Content
Given his reputation, recent news that Willie Nelson smoked pot at the White House is not entirely shocking. He said as much in his 1988 biography. The story of how he landed there during Jimmy Carter's presidency is the more interesting one, and just one of many revelations in "Jimmy Carter:  Rock & Roll President," a new documentary now in virtual theatrical release. It will be on demand beginning Oct. 9.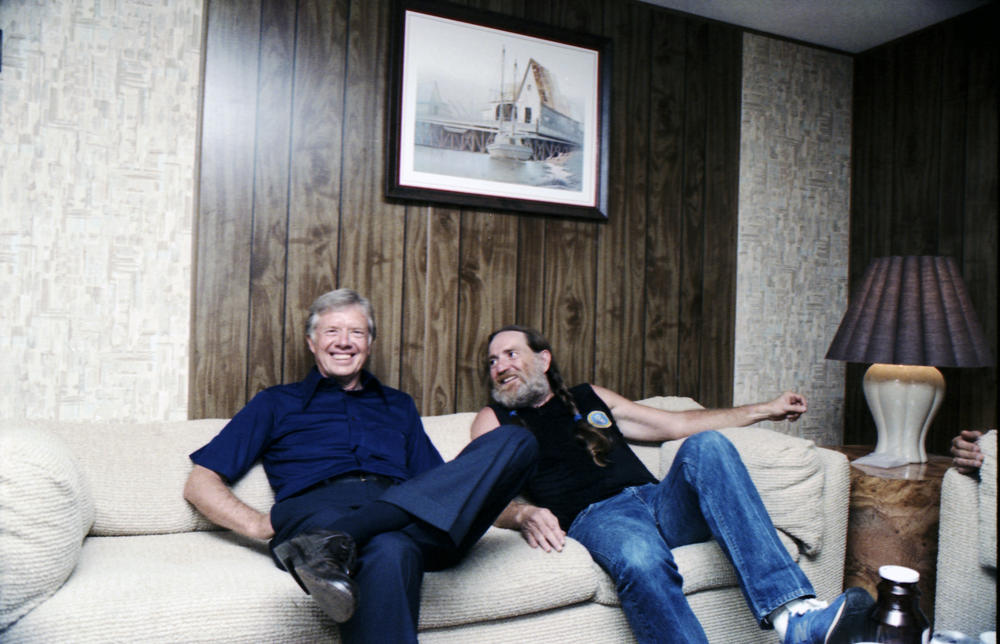 Director Mary Wharton and Producer Chris Farrell's film follows the president who loved all forms of indigenous American music and how he used it to build bridges.  
GPB'S Virginia Prescott spoke with the filmmakers about the critical role music played in Carter's candidacy, and in the very character of the man from Plains, Georgia, who became president.
So about that Willie Nelson story, it did happen. But in the new documentary Carter corrects the record ...    
That a pot smoking country music legend was invited to the White House was, it turns out, very much in tune with who Carter was as a music lover. In fact, Carter may have never gotten to the White House without people like Nelson.
He was a long-shot presidential candidate in 1975. The first-term Georgia governor had slim campaign coffers and just 2% name recognition in a field of high-profile Democrats until he got a significant endorsement from The Allman Brothers Band. 
The band first met Carter at a picnic for their Macon-based label, Capricorn Records. Pianist Chuck Leavell says they didn't think Carter had much of a shot, but the integrated band got behind the young politician representing the modern South. 
The proceeds bought valuable ad time for Carter's 1976 presidential run and established his street cred with young people fed up with Vietnam, Watergate, and the establishment. "Jimmy Carter: Rock & Roll President" director Mary Wharton says that was crucial to Carter's success: 
Wharton and Producer Chris Farrell feature footage and still photographs from benefit concerts with the Allman Brothers, Jimmy Buffett, The Marshall Tucker Band and Charlie Daniels. Their support shifted Carter's folksy reputation as a peanut farmer and political outsider from rural Georgia to the right kind of outsider.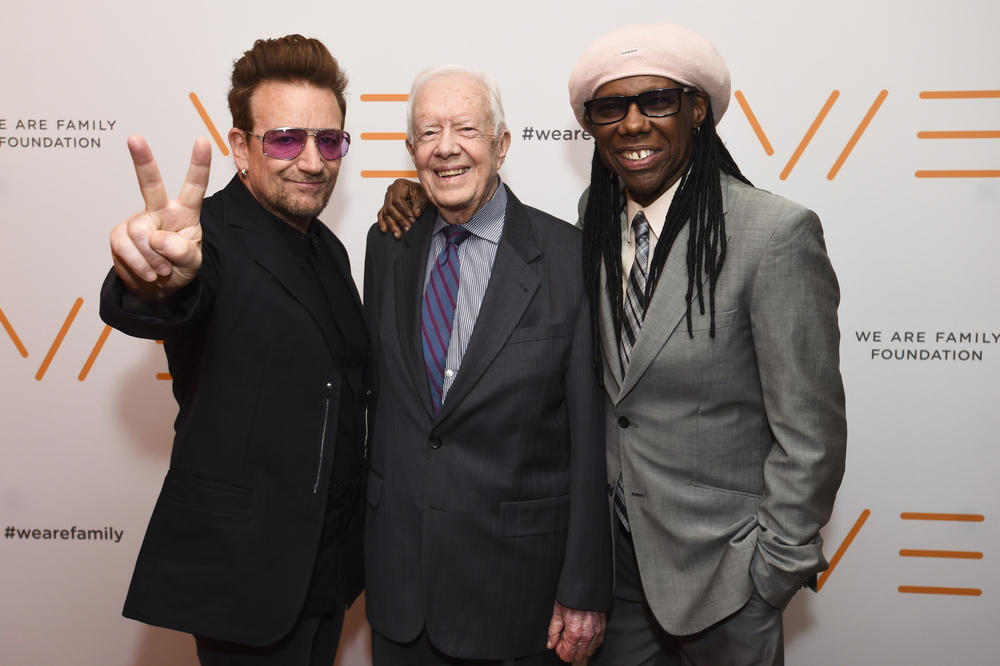 Farrell says friendships with musicians like Nelson, Gregg Allman, Bob Dylan, Nile Rodgers, and later Bono, Garth Brooks and Trisha Yearwood -- all in the film --  were not political calculations, but an authentic part of who Carter was in and out of the White House.
Carter aides considered hanging out with rock stars at the height of 1970s "Sex, Drugs and Rock & Roll" hedonism a liability for the candidate, who stood by his friend Gregg Allman when others abandoned him for turning state's witness in a federal drug-trafficking case.
Gregg Allman's dazzling wife Cher joined him as the Carter's first guests. Stills show the pair in all of their long-haired glamour sitting down for a formal dinner with the Carter family, including son, Chip Carter, who remembers a notable faux pas.
The Carters, as Chip says, were too polite to point that out that Cher drank from the finger bowl.
Jimmy and Rosalynn Carter hosted hundreds of guest musicians and concerts on the White House lawn from Dolly Parton to Dizzy Gillespie. When Carter gave a speech recognizing jazz as America's great indigenous music, wheelchair-bound bassist Charles Mingus wept.
Less obvious was how Carter relied on music in private, especially during the Iran hostage crisis, arguably the greatest challenge of his presidency.
Praying ... and listening. For the now 95-year-old Carter, music and faith are both powerful forces for unity.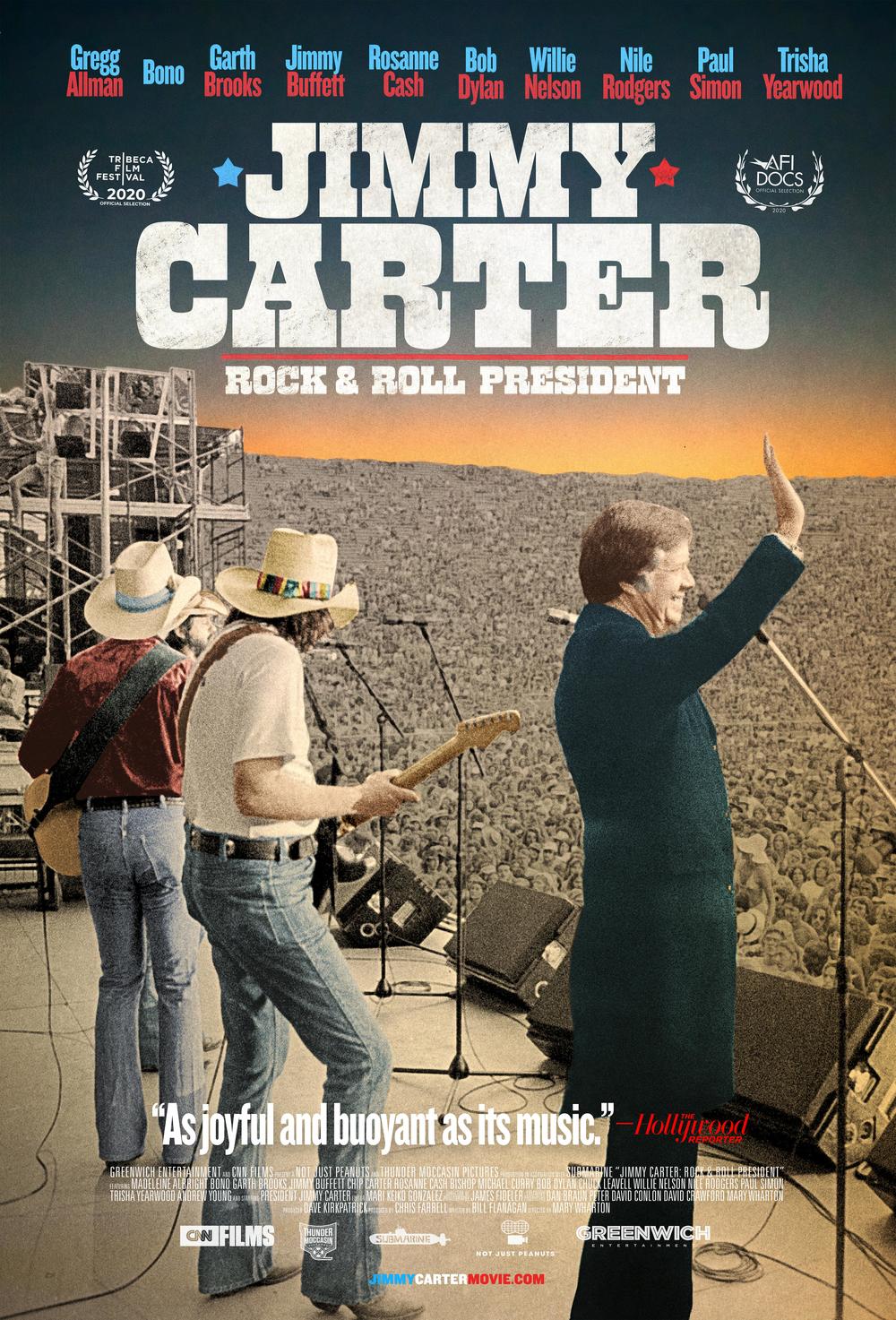 "Jimmy Carter: Rock & Roll President" is in virtual theatrical release until Oct. 9. It will then begin streaming. Here's how to watch it. 
Secondary Content
Bottom Content