Section Branding
Header Content
Kemp Says School Openings in Georgia Are Going 'Real Well'
Primary Content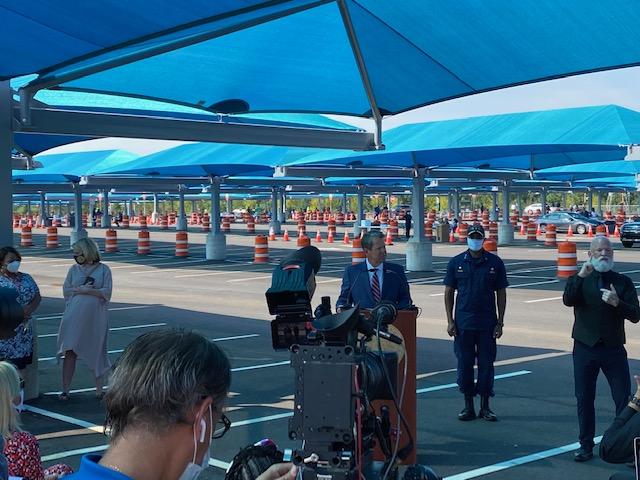 Gov. Brian Kemp on Monday said he believes the reopening of schools across Georgia has gone "real well," with the exception of viral photos shared on social media that showed students crowded together in school hallways.
Speaking at a news conference with U.S. Surgeon General Jerome Adams, Kemp ruled out the idea of mandating masks in schools, saying that he has given the responsibility to the local superintendents.
"I'm a firm believer that the local governments know their schools better than the state government does," said Kemp. He added that he's confident that the superintendents have the tools, resources and the masks they received from the government to handle the situation at the local level.
Kemp also pointed to a decline in Georgia's hospitalizations and positivity rates for COVID-19 over the last two weeks as a welcome sign.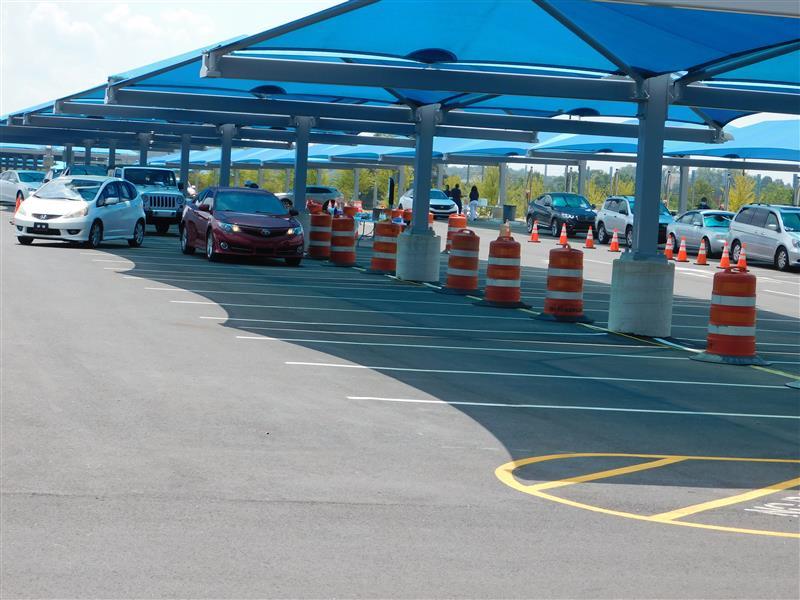 With many schools reopening last week, reports of children testing positive for coronavirus have stretched from Columbia County near Augusta to as far south as Lee County near Albany.
In Cherokee County, more than 800 students and over 40 staff must quarantine for two weeks after coronavirus was reported at more than a dozen different schools.
North Paulding High School – where photos of students packed shoulder-to-shoulder went viral – shut down Monday and Tuesday for a deep cleaning after six students and three staff members tested positive. 
Kemp sought to downplay those reports, saying, "There's definitely going to be issues when you open anything, we saw that when we opened businesses, we're seeing that when we open schools." He added that the state has worked with superintendents "to really give them the tools that they need to open the classroom."
"I think, quite honestly, this week went real well other than a couple virtual photos," Kemp said.
Kemp was speaking Monday at the site of a new giant testing facility in a parking lot at Atlanta Hartsfield-Jackson Airport. The testing site was set up by the U.S. Department of Health and Human Services in coordination with the Georgia Department of Health and the Fulton County Board of Health, after Georgia was designated a Coronavirus "hot spot."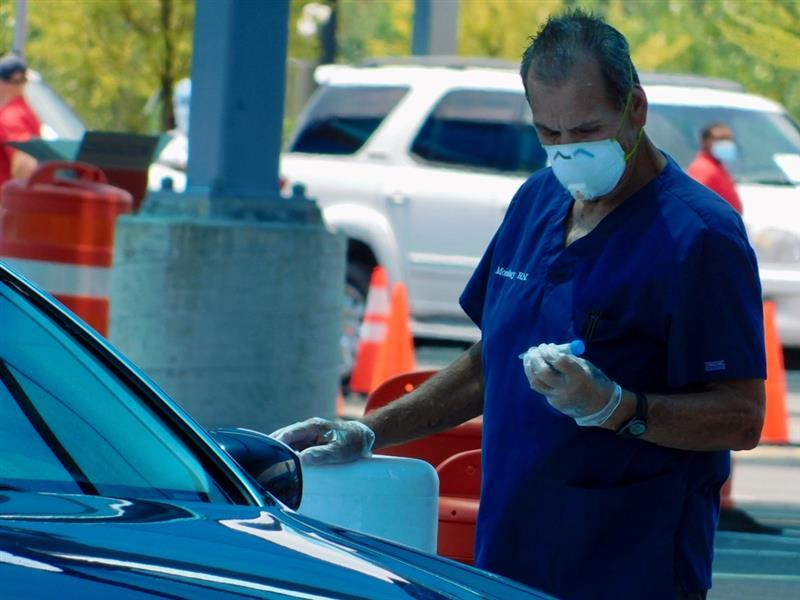 The temporary facility will be open for the next 12 days and will handle up to 5,000 tests a day. It is free and open to all Georgians regardless of symptoms. 
The surgeon general joined Kemp to announce the opening of the new testing site. He also echoed the governor's sentiment about masks mandates. "Time and again in public health, we find that engagement and education gets you a lot further than enforcement," Adams said.
Georgia has recorded more than 219,000 coronavirus cases since the pandemic began, including over 4,200 deaths. Over the last four weeks, the data has shown nearly 100,000 people tested positive for COVID-19 in Georgia and that nearly 1,200 people died, including a 7-year-old boy.
Secondary Content
Bottom Content