Section Branding
Header Content
Georgia Surpasses 200,000 COVID-19 Cases, Hot Spots Remain
Primary Content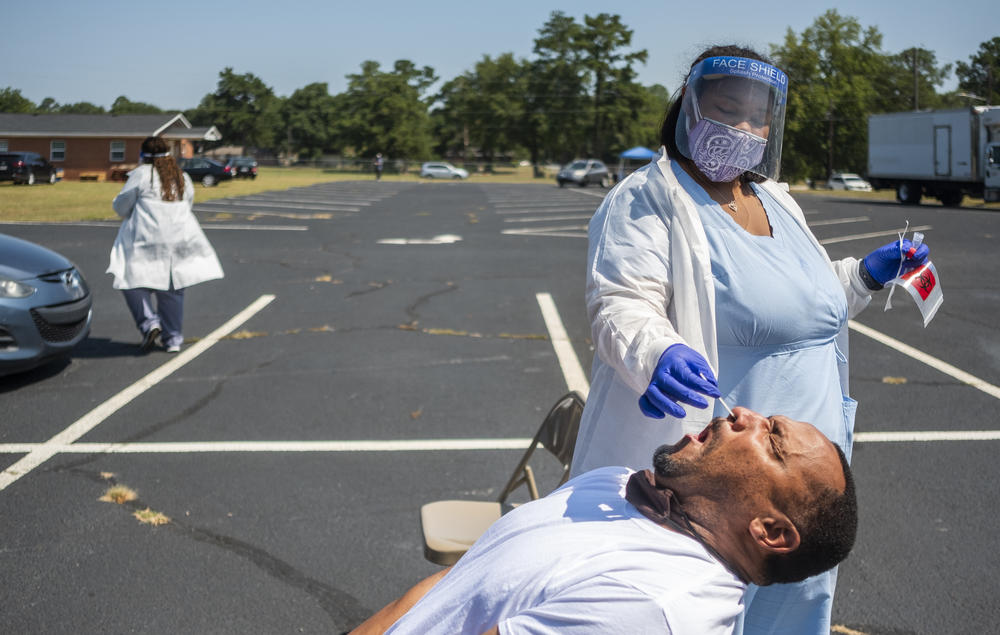 Georgia has passed the 200,000 mark in COVID-19 cases and is close to exceeding 4,000 deaths from the virus.
The state Department of Public Health, in its Wednesday report, said that COVID-19 cases increased by 3,817 in the past day to reach 201,713, less than one month after the state hit the milestone of 100,000 cases. The new figure is the fifth-highest cumulative COVID-19 case count in the nation.
The state reported 65 more deaths to reach a total of 3,984 fatalities.
"Unfortunately this is what happens when state political and public health leadership fail to put together an appropriate response to a pandemic,'' said Dr. Harry Heiman, a health policy expert at Georgia State University and a critic of the state's response to COVID-19.  "Even the White House Task Force agrees that we need to mandate masks, phase back our reopening, and allow local elected officials to make decisions based on the health and safety of their communities."
COVID-19 hospitalizations across the state remain fairly flat, though 87 percent of Georgia's critical care beds are in use. Four hospital regions had eight or fewer such beds available as of Wednesday.
The Georgia World Congress Center in Atlanta reopened Monday as a temporary facility to help hospitals struggling with capacity problems amid the recent COVID surge, providing up to 120 beds.
The record coronavirus numbers come as school systems across Georgia begin to open, with some starting with remote learning only and others holding in-person classes, and some with a combination of the two methods.
Cases among soldiers
One of the continuing COVID-19 hot spots is in Chattahoochee County, near Columbus in west Georgia.
The county contains a large part of Fort Benning, an Army post that is implementing strict measures to contain the spread of COVID-19.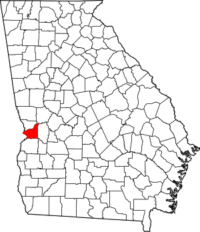 Chattahoochee County is listed as having the highest virus rate in Georgia over the past two weeks and among the highest in the nation, according to state Public Health figures and the New York Times.
In mid-June, the county had 304 people infected. Now it's at 696, up 31 cases just over the past day. Fortunately, Chattahoochee has recorded just one COVID-related death.
ConnectingVets.com reported in June that more than 140 new recruits at Fort Benning had tested positive for COVID-19. All but four had tested negative previously, when they arrived at the facility.
The U.S. military overall has seen thousands of virus cases. The New York Times reported in late July that more than 20,000 American service members had contracted the coronavirus, and the infection rate in the services had tripled over the past six weeks, according to military and local public health officials.
A spokeswoman for Fort Benning's Martin Army Community told GHN this week that the fort is restricting all personnel to their homes or worksites except for essential tasks, such as buying groceries.
Personnel "must and must wear a cloth face covering or surgical mask whenever within six feet of others or indoors with anyone not of their household. The state of Georgia doesn't have a universal mask ordinance but Fort Benning does, and has had that measure in place for some time,'' said the spokeswoman, Terry Beckwith. Most military installations, such as Fort Benning, are under the U.S. Defense Department and generally operate under federal guidelines.
Beckwith said in an email to Georgia Health News that the post has done more than 26,000 COVID tests. "We have doubled and will soon triple the number of personnel performing contact tracing, and are tracing all COVID-19 cases diagnosed by, living on, or working on Fort Benning and quarantining the exposed contacts.''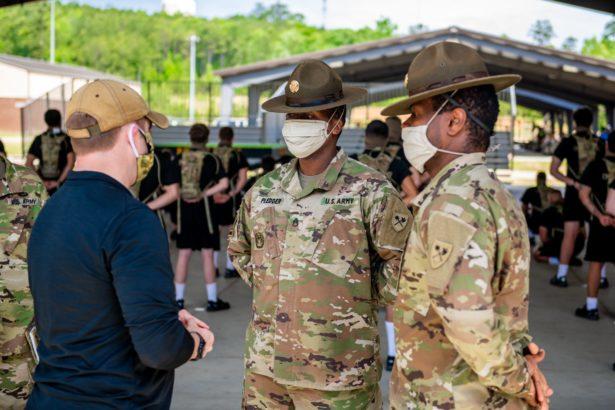 The Army has also established quarantine and isolation buildings for those testing positive, she added.
Beckwith disputed the accuracy of the COVID-19 rate in Chattahoochee County in the email to GHN.
"The greatest risk to Fort Benning is the unchecked spread of COVID-19 occurring among the surrounding populations,'' she said.
The new commander at Fort Benning, Maj. Gen. Patrick Donahue, told the Columbus Ledger-Enquirer recently that "we are at record numbers of cases. Now is not the time to talk about ramping down our measures, being less vigilant. Now's the time of saying, 'Hey, we've got to maintain our discipline,' " he said.
Outbreak in a vulnerable area
Counties in southeast Georgia have also remained hot spots for the virus.
One is Charlton County, Georgia's southernmost county, which lost its hospital to closure in 2013. Patients needing hospitalization are going to Waycross, St. Marys or even across the state line to Jacksonville, Fla., doctors say.
The county's high number of recent infections is shown on the Public Health map of case rates over the past two weeks.
Physicians in the area say much of the spread is due to people not following safety protocols.
Dr. Earl Martin, a family medicine physician who practices in Folkston, the seat of Charlton, as well as in Waycross and Kingsland, said that earlier in the pandemic, people were following social distancing guidelines.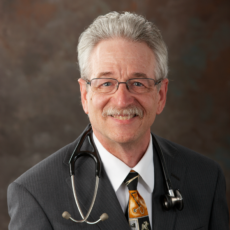 "In the past four to six weeks, they've slacked off on it,'' Martin said.
A family medicine doctor in nearby Pierce County, Dr. Brent Waters, said he sees patients from surrounding counties. "Wayne, Appling and Charlton are very high'' in case numbers, Waters said.
"I think it's more younger people'' with infections, Waters said this week. "I think most of the older people are taking it pretty seriously.''
Waters added that he believes the coronavirus "is going to be something we have to live with.''
"We need to listen to people on the front lines [and] to the CDC'' for guidance, Waters added.
Secondary Content
Bottom Content