Section Branding
Header Content
Rural Georgia's Back-To-School Blues: COVID-19 Spreads Fast, Internet's Slow
Primary Content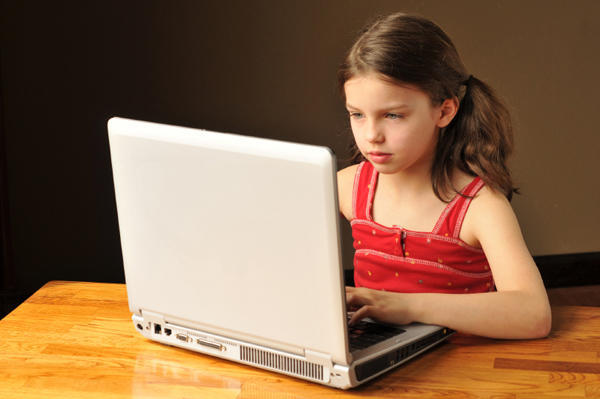 For some rural Georgia students, a heightened spread of COVID-19 combined with low internet availability could create disconnects that prevent them from doing online schoolwork.
As of Tuesday, rural Hancock County between Atlanta and Augusta ranked No. 6 in Georgia for COVID-19 cases per capita. The county is home to fewer than 10,000 people, including residents at two nursing homes. Both of them have high COVID-19 infection rates, according to the state health department. The population is 70% Black, and nearly a quarter of Hancock residents are 65 and older, both groups that are more vulnerable to the disease.
State guidelines call for school districts in communities with high numbers of people with the coronavirus to conduct online learning to help mitigate the disease's spread. That's not easy in a place like Hancock County, which is among the least wired areas in the state.
Only 2% of the county enjoys access to broadband internet, according to a new map compiling data from the Georgia Department of Community Affairs. When Gov. Brian Kemp suspended in-person classes in March, online learning was not a possibility for most of the Hancock County School District's 1,200 students, said Superintendent Miranda Wilson.
"Last semester, we weren't able to do much of the virtual learning," Wilson said. "We had to rely on individual packets that went out, so this will be our first round with virtual learning, and I'm sure there will be a huge learning curve for the staff as well as the students and parents."
Students had to go to school once a week to pick up homework packets and turn them back in the next week, which was sometimes difficult for parents who did not have access to transportation.
Teachers, parents and students in some of Georgia's other rural districts are facing similar challenges. In Greene County, where 34% of homes and businesses lack broadband access despite the wealthy enclaves near Lake Oconee, only the youngest students are set to go to school when classes start Aug. 17, while children in 4th grade and higher will study virtually. Nearly half  of Early County can't connect to broadband internet, and schools there are offering three choices: in-person, online or a hybrid approach where students attend in person two days a week and study online the rest. The tiny Taliaferro County School District and its 170 or so students are also starting the year with online learning despite 54% of the county unconnected to fast internet service.
This time around, Hancock County will be more prepared than last spring, Wilson said. Teachers and administrators have had time to plan for online learning, and, crucially, the district has used part of its $400,000 CARES Act funding to buy over 500 internet hotspots to help children connect with their teachers.
"We're much more prepared," Wilson said. "I'm sure there will be some hiccups along the way, but we'll be greatly more prepared than we were in March."
The federal CARES Act sent $13.5 billion into the country's  K-12 schools, including $411 million to help mitigate the harm of the pandemic in Georgia classrooms. More federal money could be on the way as Congress considers a $1 trillion COVID-19 relief package that includes $70 billion for schools, though a requirement for schools to reopen for face-to-face instruction to receive full funding could complicate the bill's passage.  
But laptops and hotspots alone may not be enough to ensure students are able to work online, said Allen Fort, superintendent of the neighboring Taliaferro County Schools.
Hotspots are not enough because they rely on the same kind of connections that mobile phones do, so students who live somewhere with no cell signal can't rely on them to connect. For two years, each Taliaferro County student has received his or her own school-issued laptop to study on. The students use their laptops every day in class, but not all of them are able to log on from home.
"We've got a lot of hotspots, but actually, in some of the places in the county, hotspots don't even work," Fort said. "So what we try to do is to get them to visit, many of them have relatives that live here, and so if they couldn't get at their house, they go to a relative that either has a WiFi connectivity or cell phone connectivity so they could make use of hotspots. We have hundreds of hotspots that we give out to the kids so they can make use of the computers. Technology-wise, we're very, very prepared. Connectivity-wise, the county is not prepared, and you can't do much about that."
More than 507,000 Georgia homes and businesses do not have access to high-speed internet, and 70% of those are in rural areas. In Georgia school systems with fewer than 1,000 students, 56% of households do not have high speed internet available.
It simply does not make business sense to install internet infrastructure in places with very low population density, Fort said.
"You might have a house or a trailer here, and then it's another mile or a half-mile to get to another one, and so you just don't have the companies – and I don't blame them, either — that are willing to risk that much money to dig the ditches and lay the equipment, lay the wires for somebody that may or may not sign up for it – or can financially afford to sign up for it. It's a high-poverty area, so we're kind of caught between that rock and hard place."
But the Georgia Constitution guarantees the right to public education to all, so if digital learning is going to be around for the long term, it cannot rely on a private service that is not available to some, said Georgia Budget and Policy Institute senior policy analyst Stephen Owens.
"That's why we have transportation to and from the school door, that's why we provide additional funding for students who have special needs or are learning English," he said. "This is written into our state Constitution, so we can't be dependent on the income of the parents or where they live in Georgia."
Boosting rural Georgia's economy with expanded high-speed internet coverage was a major part of Kemp's 2018 campaign. In the 2019 legislative session, he signed several bills designed to increase internet access, including permitting electric membership corporations and telephone cooperatives to sell broadband service.
A bill designed to expand rural broadband by regulating the rates companies are charged to attach lines to poles passed both chambers in June and it awaits his signature.
Despite the lack of high-speed internet, there are advantages to small-town districts, Fort said. One big advantage is with only 170 students, it's easier for teachers to make personal connections with students, whether class is face-to-face or virtual.
"A lot of our teachers have been here a while, they've taught brothers and sisters, some of them have taught the parents," he said. "Those that are here, we know who we're talking to, we know what their situation is, we know how to help them, we know what to do, so we do have a great advantage that way to better help our kids, knowing exactly who the child is, who the parents are, what their situation is, and how we can best help them."
This story comes to GPB through a reporting partnership with the Georgia Recorder.
Secondary Content
Bottom Content