Section Branding
Header Content
Capitol Business: Georgia Lawmakers' Businesses Among Coronavirus Relief Loan Recipients
Primary Content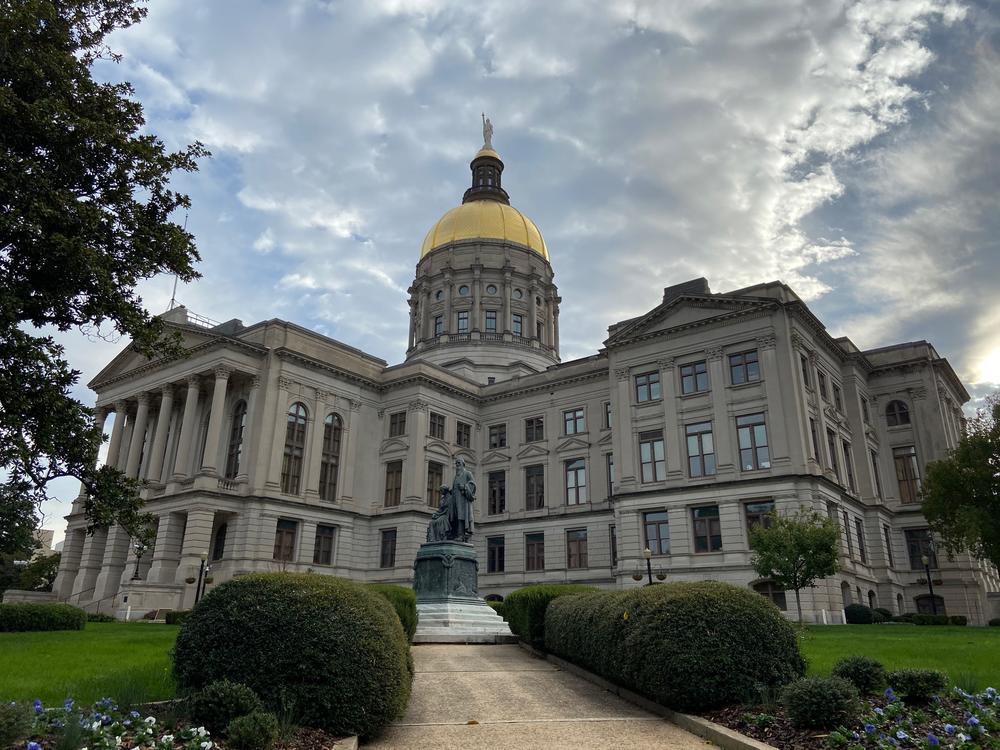 At least 38 Georgia elected officials and congressional candidates have ties to businesses that received Paycheck Protection Program loans from the federal government to protect workers from the financial fallout caused by COVID-19.
The U.S. Small Business Administration (SBA) has doled out $518 billion in PPP money since April as part of a federal initiative to provide companies with loans to keep employees on the payroll during the pandemic. 
In Georgia, more than 18,000 businesses and organizations received loans of between $150,000 and $10 million, according to SBA data. More than 138,000 others obtained loans of less than $150,000, but the SBA has not identified the recipients of those loans. 
GPB News and the Georgia News Lab found at least 44 loans of between $150,000 and $2 million made to Georgia businesses connected to elected officials and congressional candidates. The loans went to businesses ranging from law firms and car dealerships to air conditioning contractors and nonprofit community organizations.
Members of the Georgia General Assembly and statewide elected officers are allowed to have day jobs, fiduciary titles and salaried positions apart from the state. Many lead businesses involved in industries such as banking, insurance, agriculture and the tech industry, as well nonprofit charitable organizations. Many of those businesses, like others in the state, have been hard hit by pandemic.
The PPP, unlike other government funding programs, exempts federal and state lawmakers from an ethics review by the SBA.
That creates a perception issue, according to Craig Holman, a lobbyist for the consumer advocacy group Public Citizen.
"Lawmakers receiv[ing] government loans poses a conflict-of-interest image problem if not an actual conflict of interest," Holman said.
State lawmakers were not involved in writing the PPP legislation and did not have a part in distributing loans.
The "gravest problem," however, is a lack of transparency in the loan program, Holman said. 
"The best way to deal with this is for the Small Business Administration to bring back its conflict-of-interest rule, so any time a state, federal lawmaker or executive branch official seeks one of these loans they actually get scrutinized as to whether there is an actual conflict of interest in the loan," Holman said.
Elected Officials and Candidates
The GPB News-News Lab investigation found elected officials and candidates serve in a variety of roles with businesses that received PPP loans, from CEO to board member.
Secretary of State Brad Raffensperger is CEO of Suwanee construction company Post Tension Services, which received a $350,000 to $1 million PPP loan. In a statement, Raffensperger said the money allowed the company to retain workers when the pandemic took hold. 
"We had up to [64] names on our list for potential layoffs due to the expected severe economic downtown from COVID-19," Raffensperger said. "The federal government['s] aggressive stimulus and PPP afforded us the ability to keep our workforce intact with just minor adjustments."
A company Raffensperger founded that is now run by his adult son also received a loan of between $350,000 and $1 million. The company, Belladrum Equipment Leasing, estimated the loan would allow it to save 163 jobs, according to SBA data.
Companies run by Republican congressional candidates Marjorie Taylor Greene and Andrew Clyde, who both face runoffs next month, also secured cash injections. Greene is running in northwest Georgia's 14th district, and Clyde is running in northeast Georgia's 9th district.
Taylor Commercial, a construction company where Greene serves as secretary, and Clyde Armory, a gun shop where Clyde is CEO, each received a loan of between $150,000 and $350,000. 
The SBA data shows Taylor Commercial expected to save 12 jobs with the loan. No estimate was provided for Clyde Armory. 
The loan program is open to small businesses, self-employed people and food or accommodation businesses with fewer than 500 employees per location. Nonprofit organizations and veteran-run or Tribal-run businesses that meet the SBA's definition of small business can also apply.
More than 4.9 million loans have been approved nationwide, each averaging about $104,000. 
In Georgia, thousands of businesses received loans to help curb the consequences of COVID-19. For example, Zoo Atlanta received $2 million to $5 million, saving an estimated 278 jobs. 
The PPP, which quickly ran out of funds in mid-April before receiving an infusion of $310 billion to replenish the program, faced scrutiny for loaning millions of dollars to organizations that were not traditional small businesses. 
Restaurant chain Shake Shack was the first of several companies to return funds, sending $10 million back to the federal government. The Los Angeles Lakers also returned a $4.6 million loan. 
The U.S. Treasury Department, of which SBA is a part, indicated in June it would not disclose the names of companies that received PPP loans, despite the fact the loan applications say such data will be released "automatically." Following weeks of legal challenges by news organizations and others seeking access to the records, the government reversed course and released a portion of the data in early July. 
Rather than providing specific loan amounts, the data lists ranges of loans, from $150,000 to $350,000; $350,000 to $1 million; $1 million to $2 million; $2 million to $5 million; and $5 million to $10 million. For loans of less than $150,000, the data does not include the name of the recipient company.
Georgia Lawmakers
At least five state lawmakers are connected to businesses that received loans of between $1 million and $2 million. 
Foote & Miller Enterprises, an auto dealership in which Sen. Butch Miller (R-Gainesville) is a partner, received a loan of between $1 million and $2 million. The company estimated the money would save 69 jobs. The prominent law firm Smith, Welch, Webb & White, managed by Rep. Andrew Welch (R-McDonough), also received between $1 million and $2 million, which the firm estimated would save 81 jobs.
Some elected officials are affiliated with two or more businesses that received PPP loans. 
State Rep. Jimmy Pruett (R-Eastman) is a partner in one air conditioning company that received a loan of between $150,000 and $350,000 and is treasurer of another. One company estimated the money would help it retain 18 jobs. The other, 32. 
Two branches of a nonprofit homeless rehabilitation organization NSPIRE Outreach, of which state Rep. Gregg Kennard (D-Lawrenceville) is executive director, also picked up PPP loans. One loan, according to Kennard, was for more than $159,000. The other was for more than $191,000.
The SBA data show the loans to NSPIRE Outreach North Georgia and NSPIRE Outreach Charlotte were expected to save 97 jobs total. Kennard said the funds also went toward rent.  
NSPIRE Outreach has come under scrutiny in several states over the years for its clothing drives. In each instance, concerns arose in communities where the group distributed donation bags that did not have clear information about the recipient organization. The group's practices have drawn attention in Georgia, Tennessee and North Carolina.
In 2014, then-Georgia Secretary of State Brian Kemp launched an investigation into NSPIRE. That same year, Tennessee's secretary of state imposed a $45,000 civil penalty on the group for "soliciting contributions using false or misleading practices." 
Kennard says the Tennessee case was based on incorrect information and was ultimately dropped. 
"When they [saw] our paperwork and our answers, then it resolved any questions they had — it corrected the misinformation that they had," Kennard said.
In 2016, North Carolina's attorney general reportedly looked into the NSPIRE's charity drives. 
The group Charity Navigator, which evaluates philanthropies issued a "Moderate Concern" advisory for NSPIRE in 2016 based on the investigations and news reports.
Kennard said the concerns are "dated" and that the issues had been resolved.
Three branches of a long-term care group of which state Rep. John LaHood (R-Valdosta) is president received PPP loans. One of the facilities was hit particularly hard by the coronavirus pandemic.
In April, the Valdosta Daily Times reported that several patients had died from COVID-19 at Fellowship Home at Brookside. 
The Brookside facility received between $350,000 and $1 million through the PPP which the group estimated would save 65 jobs. Fellowship Home at Cordelia Manor and Fellowship Home at Meriwether each received between $150,000 and $350,000. They estimated they would save 30 and 41 jobs respectively.
LaHood did not respond to messages seeking comment.
Errors in the Data
The SBA has drawn criticism for irregularities and errors in the PPP data, including misspellings, missing information, duplications and incorrect loan amounts.
Georgia Power Company is listed as receiving a loan of between $1 million and $2 million. A company spokesperson told The Atlanta Journal-Constitution the information was incorrect and the company did not receive a loan. 
In some instances, the address of the lending bank is listed instead of the company address.
The News Lab and GPB News found two examples of companies appearing to receive identical loans from different banks. When contacted, the head of one of the companies, BSP Holdco, said the second loan of $150,000 to $350,000 was issued in error and had been returned. The CEO of the other, Metro Atlanta Ambulance Service, said it had received only one of the $5 million to $10 million loans listed in the SBA data.
Secondary Content
Bottom Content