Section Branding
Header Content
GHSA Delays Start Of High School Football Season
Primary Content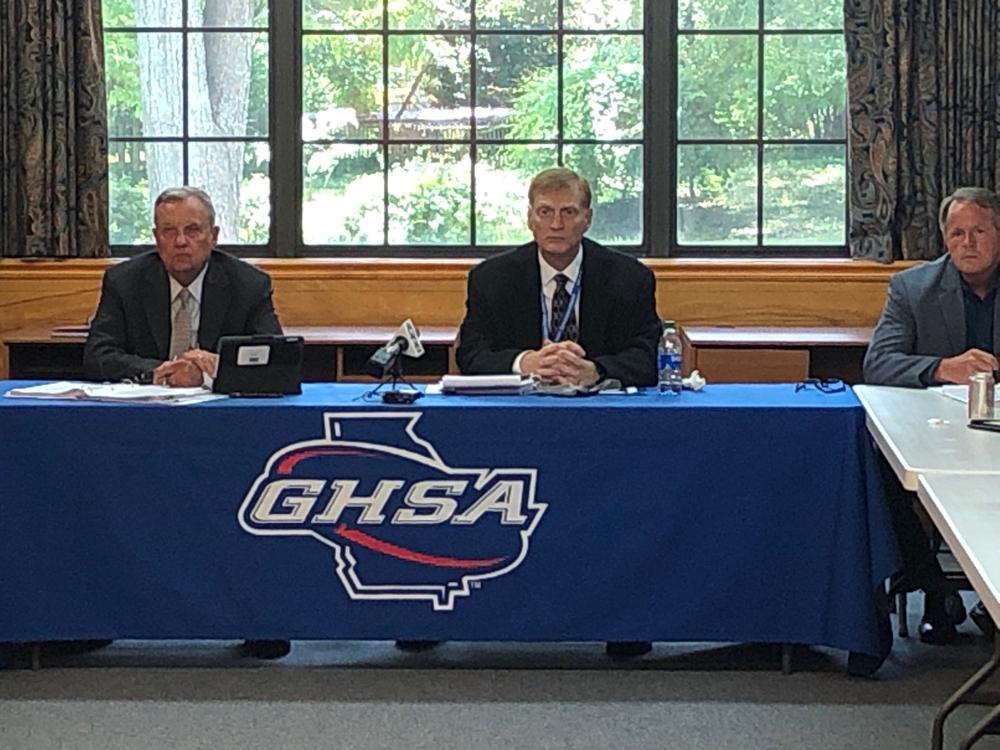 The Georgia High School Association on Monday voted unanimously to delay the start of football season by two weeks due to ongoing concerns over the coronavirus pandemic. The Board of Trustees voted 12-0 to push the start of the season from Aug. 21 to Sept. 4.
Conditioning will begin July 27 and full practices will start Aug. 1 as scheduled. GHSA President Glenn White confirmed that all 10 regular season football games will be played over a 12-week period and all five rounds of the playoffs will be played. 
Steven Craft, the Fulton County athletic director and GHSA executive committee member, said it was important for everyone to play a full non-region schedule for many reasons, including monetary issues and rivalries. 
"Everybody in that room made a commitment for a full schedule and a full playoffs so, then, the reality of this is that it does bump us in to the holiday break," said Craft. "Dr. Hines and his staff will all work together to finalize what that will look like." 
White told GPB the championship games will be delayed, likely played between Christmas and New Year's Day, but they will look at issues such as stadium availability at Georgia State among several factors. 
All other fall sports, including cross country, cheerleading, volleyball, fast pitch softball, and volleyball, will begin their seasons as scheduled on the GHSA calendar. Full practices will begin as scheduled on August 1 for those sports as well.
The decision to delay the football season came after much debate at Monday's meeting in Thomaston. Walton High School parent, Amy Henry, told the board the importance of sports to the kids in high school outweighed the risks associated with COVID-19.
Craft added that it was clear that everyone wanted to play the fall schedule, but that a push-back of two weeks might be best for several school systems. Concerns were raised that Atlanta Public Schools might cancel fall sports completely if the season was not pushed back two weeks. 
"This is an unprecedented, unique situation," said White. "I really am proud of the whole group because what we focused on was what was best for the whole state of Georgia to make not just football happen, but all of our sports for our young people for this fall. And we all worked together; at times, we disagreed. But, in the end, we all agreed on what to do as far as providing sports for the fall and I'm very happy with that."
The GHSA Sports Medicine Advisory Committee (SMAC) is scheduled to meet this Wednesday to further discuss health guidelines related to the pandemic.
Secondary Content
Bottom Content