Section Branding
Header Content
Young Activists Credit Rep. Lewis, Rev. Vivian For Inspiring Social Justice Passion
Primary Content
Nina Giddens, 19, now recognizes her "passion for social justice was born" the day she met the late Rep. John Lewis in 2010.
At 9 years old, she and her family from Atlanta visited Lewis' Washington office. "This man walked in," she recalled, saying Lewis then took her and her sister to the balcony to point out various sites around the nation's capital.
Afterward, she thanked Lewis for "fighting for me so I could have rights and freedoms."  
His response, "You're so welcome, and the fight continues with you."
"At that moment, he personally handed over the baton for the fight for social justice to my sister and me," said Nina, now a junior at the Xavier University of Louisiana and a member Community Impact Initiative Leadership team with Greenhouse Scholars. "You never understand the power that is spoken over you until years later. I get emotional now when I think of it."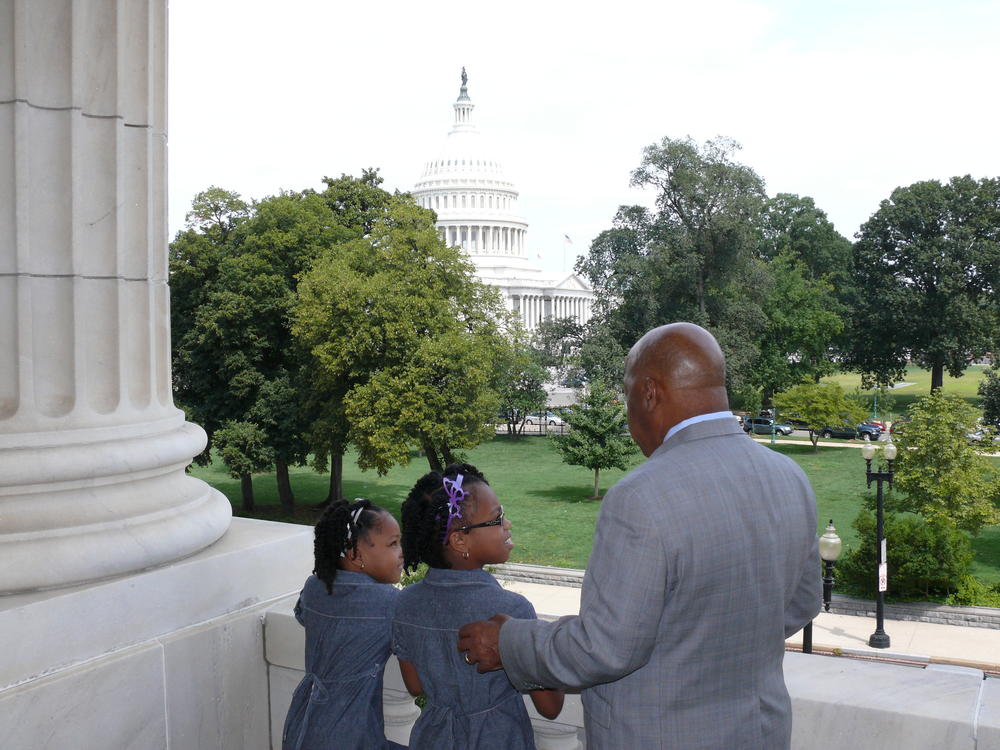 Lewis' death at 80 years old from pancreatic cancer on Friday has hit young social activists as hard as it has older Americans. 
For many, the same is true for Rev. C.T. Vivian, 95, a field general for the Rev. Dr. Martin Luther King Jr., who also died on Friday. 
When 16-year-old Kylie Rice organized for her fellow teens in a protest outside the Georgia Capitol in June during the legislative session, she knew the history that preceded her.
"Representative John Lewis led by action, and I think action is the most effective way to have change," said Kylie, a rising senior at Roswell High School. "His legacy of action and non-violence has really influenced me, especially with the creation of the SNCC (Student Non-Violent Coordinating Committee)." 
Lewis helped launch SNCC with a series of sit-ins in 1960 in the Deep South. He eventually became its chairman. Young activists relate to Lewis because they know the story of his involvement in the civil rights movement began in his teenage years and continued until his death.
John Lewis is the best example of somebody who never gave up
"Congressman Lewis influenced me more than anybody," said Royce Mann, 18, a freshman at Emory University. "The way he, as a young person, found his place in the civil rights movement."
Royce currently serves as legislative director of the Atlanta chapter of March For Our Lives.
In March 2018, he introduced Lewis at the inaugural "March For Our Lives" event in Atlanta. Royce helped organize the protest in the wake of the mass school shooting that left 17 dead at Marjory Stoneman Douglas High School in Parkland, Fla., a month before.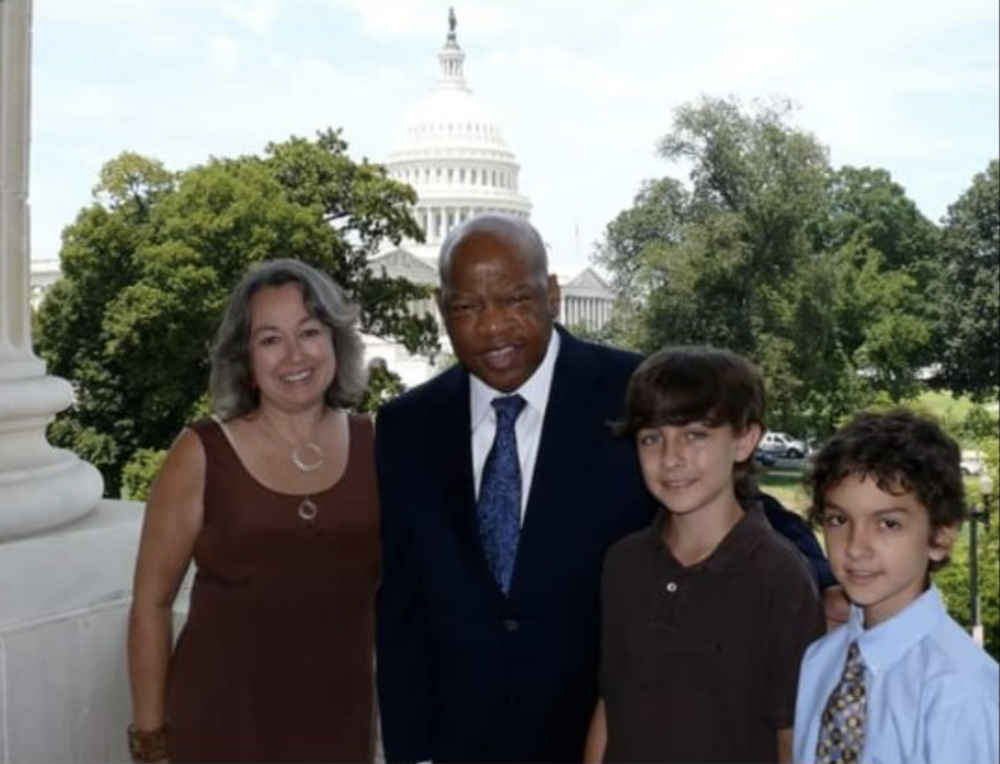 As the son of longtime Atlanta community activists, Barry and Sheri Stewart Mann, Royce has spent time with Lewis at various times in both Atlanta and Washington throughout his life.
During one visit to Washington, Lewis took his family to the U.S. House of Representatives' floor and "let us push the buttons" as if to vote.
"Growing up in his district and seeing him as a congressman still out on the streets getting arrested, protesting. It shows that you can simultaneously work to change these unjust systems as an advocate on the streets while still being a policymaker working within the system," Royce said. "I think he is the epitome of that energy that we need today."
As a teenager, Rhonda Briggins, 47, an attorney and co-founder of VoteRunLead, embraced her passion for "justice and equality as a moral and social responsibility," At 14, the Birmingham, Ala. native began attending the 21st Century Youth Leadership Movement based in Selma.
Briggins, who now lives in Atlanta, connects aspects of today's protest activism -- from the #MeToo movement to Black Lives Matter -- to roots in the civil rights movement that began in the 1950s because of Lewis, Vivian, King, and others. She watched them train young people like herself to continue their fight for civil rights.
"You know the life a person when they sit down with young people," Briggins said of Rev. Vivian. "I remember him (Vivian) sitting for hours at a time with us and actively engaged with us. He was grooming, shaping, guiding, and leading us in that process of really understanding, justice, and equality."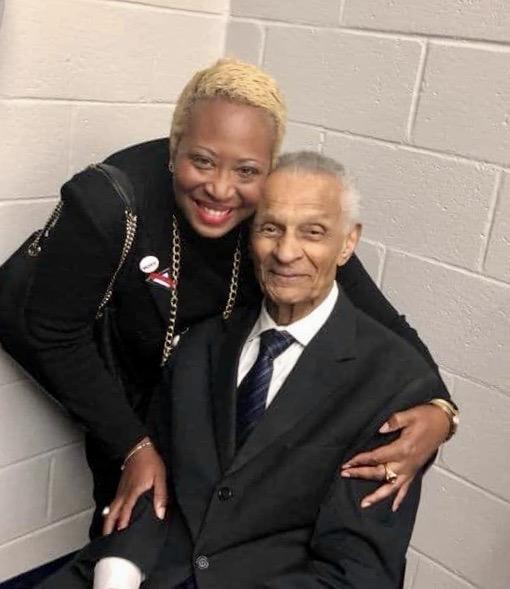 The organization, Black Lives Matter, paid homage to Lewis and Vivian on Saturday in a story on their website.
"Thank you, John Lewis and C.T. Vivian, for being freedom fighters," Black Lives Matter wrote in a post titled, "A Requiem In Memoriam Our Great Ancestors." 
"Thank you for your service to our community, country, and world. We are winning." 
Randi Parks, 18, is sad Lewis had to watch "the youth of today fight the same fight he fought, again." But the Oglethorpe University freshman is glad he "provided a blueprint for the struggle, encouraged us to make good trouble and will never be forgotten."
Royce echoed that sentiment: "He mobilized people in such a humble and empathetic way and (I hope it) will culminate in a lot of people turning out for the election and extend beyond that to embody this idea of lifelong service."
Lewis' recent involvement in social justice inspires young people. In June, he visited a protest in Washington, D.C., while battling stage IV pancreatic cancer. 
"I think John Lewis is the best example of somebody who never gave up. And that's what we need especially in a moment like this when we've seen weeks of protests. And, they have been a much more sustained effort than I think many of the efforts we've seen in recent years," said Royce.
"He influenced me by taking non-violent action and being a quiet giant," said Kylie. She wants to major in political science in college and become a civil rights attorney.
In July 2015, Nina joined several young people in Randolph Girl Scout troops and walked across the Edmund Pettus Bridge in Selma. Their small march came a few months after the 50th anniversary of the day when Alabama state troopers attacked Lewis and dozens of other peaceful demonstrators at the edge of the bridge.
As she walked, Nina said she could feel the "weight of the spirit of those who walked on that bridge before me."
Nina supports the effort by some activists to rename the bridge after Lewis as "a great symbol of progress toward social justice in this country." 
But, she see the lasting tribute to the dedicated civil rights warrior in actions of her generation and others.
"We have to honor Congressman Lewis' legacy by going out to vote, peacefully protesting, and moving forward," Nina said.
Secondary Content
Bottom Content