Section Branding
Header Content
Georgia Lawmakers Call For Passage Of Hate Crime Law And End To Citizen's Arrest
Primary Content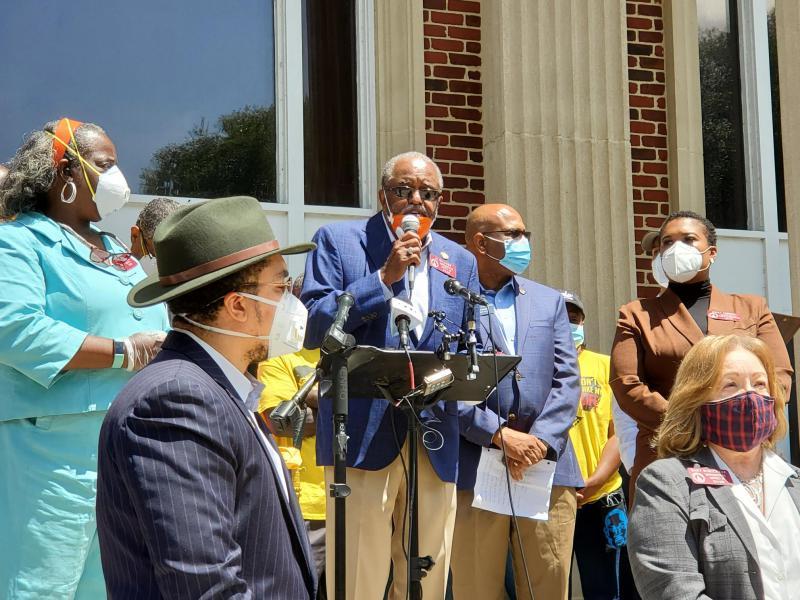 State lawmakers are pushing for passage of a hate crime bill after two white men were charged with murder in the February shooting death of unarmed black jogger, Ahmaud Arbery.
State Rep. Al Williams organized a Tuesday press conference and meeting in Brunswick to move that effort forward. Several state lawmakers attended.Georgia state lawmakers are calling for passage of a hate crime bill.
Federal authorities are weighing whether hate crimes charges apply in Arbery's murder.
But Georgia is one of four states without its own hate crime law. The state house passed a bill imposing tougher penalties for hate crimes in 2019. But the senate version never made it out of committee.
In the wake of Arbery's death, lawmakers want to not only pass the bill but rename it after Arbery.
State Rep. James Beverly of Macon is also calling for a provision eliminating the state's citizen's arrest law. The suspects in the shooting say they were trying to make a citizen's arrest when they confronted Arbery.
"If you're going to amend the bill you have to get rid of citizens arrest, because we can't have this happen again in this country and certainly not in the state of Georgia," Beverly said.
Supporters of the hate crime bill said they hoped to get Governor Brian Kemp's support in pushing the bill forward in the senate.
"We continue to look forward to working with the general assembly on whatever that is," Kemp said in a news conference Tuesday when asked about the bill.
The general assembly has been on hiatus since March because of the coronavirus but will likely reconvene in June.
Secondary Content
Bottom Content