Section Branding
Header Content
A Middle Georgian Wows NASA With Photo
Primary Content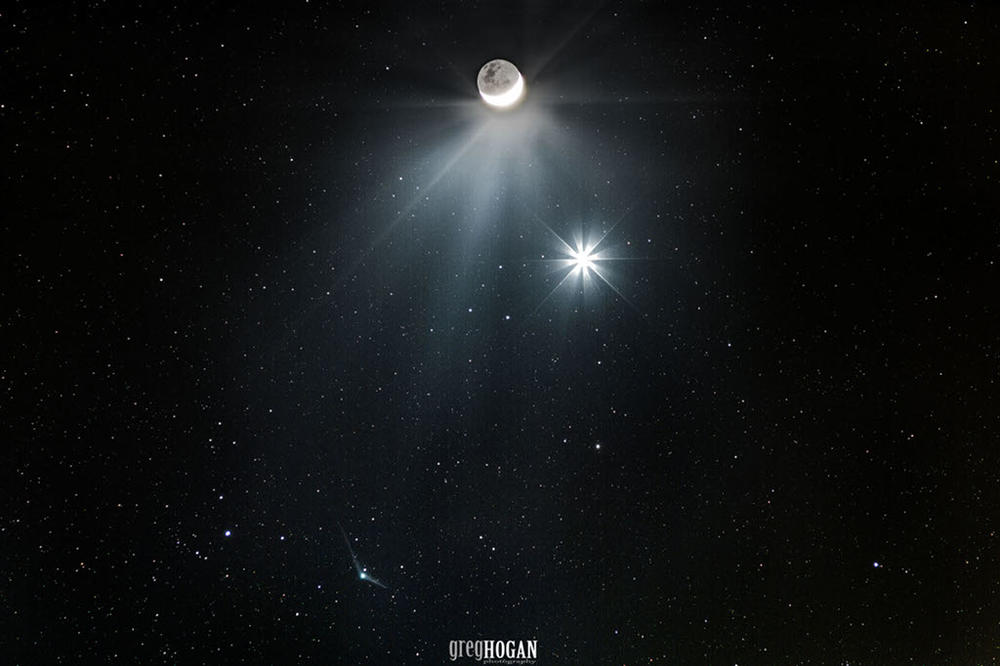 Typically NASA's Astronomy Picture of the Day comes from distant satellites photographic bodies like Pluto. But last Saturday, the picture was taken in a farmer's field in Kathleen Georgia by photographer Greg Hogan.
Hogan's image shows the meeting of three celestial bodies: a crescent Moon, the planet Venus and a comet named Catalina...
"What's unique about Comet Catalina is that it has two tails," said Hogan. "Down at the bottom of the picture is this comet that kind of has wings."
Hogan, who works for the Houston County Board of Education, explained that the bar for NASA's attention is very high.
"To have NASA look at your image and say, yeah, this is cool and we want to put that as the image of the day ... That was it for me. That was a big deal," said Hogan
The photograph sparked the interest of the Huffington Post science section, which featured Hogan's image. Hogan says the attention made his social media page "blow up."
The photographer says he submitted about a dozen pictures to NASA before finally getting this victory.
Tags: photography, moon, Venus, comet, NASA, Kathleen, photographer
Bottom Content