Section Branding
Header Content
New App Lets You Record Police, But Should You Use It?
Primary Content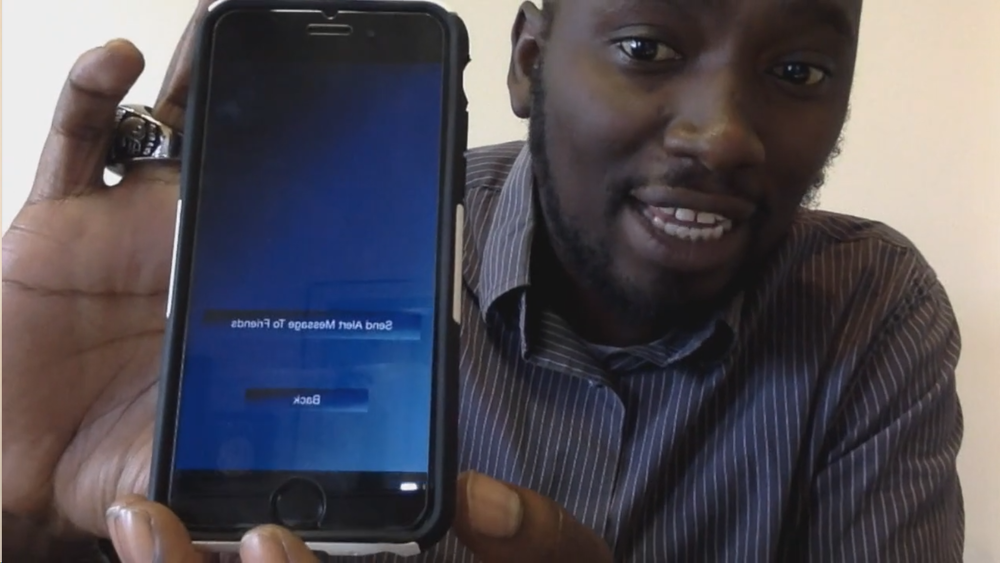 As police and protesters all over the country continue to clash over racial profiling and police brutality, new apps to record police on the job are trending. One of the newest is called Legal Equalizer. With the push of a button it can videotape your traffic stop and notify a friend where you are. It IS your legal right to record the police in several states including Georgia, but some legal experts are warning people to be careful.

Mybe Njie is an African American man, 34, and college educated. He's a business man living in DeKalb County. And, as he sits in his very practical looking car in a parking lot, Njie says he's tired of being racially profiled.

"Last year around this time I got pulled over like four times from officers in my county. So he ended up putting me in handcuffs to run my id and stuff because he didn't feel safe, so I'm in the back of a cop car, in handcuffs for 30 minutes and I haven't broken any laws. And then he lets me go."

Njie went public with his story, but says he often heard from commenters who pretty much said he must have done (accused him of doing) something to provoke the police. Njie says he had no way to show his side of the story. So, he created one; an app to record police stops, called Legal Equalizer.

"So now I have a video and people can see that I was polite and followed directions of the officer, and not being rude or not following directions."

The app lets you do three things: protects the recording automatically sending it to your family or friends, it automatically triggers a pre-written text to three people of your choosing, documenting your location at the time of your stop so you can be tracked. And it brings up a one sheet on your legal rights during a police stop.

Police are aware of these apps.

At the Georgia Public Safety Training Center in Macon, a couple dozen police recruits are running a traffic stop drill. Two are in a police car and they've just pulled over a woman played by another trainee, for a traffic violation.

This is just a drill, but in just a few months these trainees will be on the streets doing what is considered the most dangerous part of their job….the traffic stop.

After several videos of police shooting unarmed people of color have gone viral, many social justice advocates say it's just as dangerous for citizens too. And that has them grabbing for the smartphone to record.

But Georgia attorney Kevin Hicks says suddenly putting a camera in an officers face while they are conducting your traffic stop could backfire. "I actually fear that it's actually going to be a little more antagonistic for people who feel like the app is going to give them some power of some sort, which will create even more of an issue before it helps to improve the situation."

In other words, the side of the road may not be the best place to argue for your right to record, especially if they tell you to put the phone down.

Tim Melton agrees with that.

Melton has been a law enforcement officer and educator for 25 years.

"A lot of folks today will tell you I'm recording this for my safety, I just want to make you aware, but there's been unfortunate situations where sometimes people use the cell phone as a mock weapon, we call it suicide by cop, they'll point the phone at an officer as though someone would point a gun which sets us on our edge."

Melton says at the end of the day officers just want to make it home safely.

So do citizens.

As apps like Legal Equalizer continue to gain popularity, there's no doubt legislation will be created to help clarify when an officer has the right to ask you to put down the smartphone.
Tags: Leah Fleming, Mbye Njie, Legal Equalizer, police, racial profiling
Bottom Content